AKB 2000005: How to update Windows 10 — safely

By @woody
Published 21 May 2017 Updated 9 Sept 2018, rev 1.1
Most Windows 10 customers have updates applied automatically. You don't have to — you can, in many cases, have Windows hold off on its automatic updating. That gives you a chance to wait until you've had a chance to look around and see if there are any show-stopper bugs.
When it comes to updating, there are two distinct groups of Windows 10 systems: Win10 Pro, which gives you some tools to slow the inexorable march of updates; and Win10 Home, which I like to call "cannon fodder." Microsoft makes it very difficult to get out of the Automatic Update line of fire for Win10 Home users.
The method for deferring updates depends on which version of Win10 you have. Start by checking your version:
Step 1: Check your Windows 10 version.
Click Start > Settings (the little icon that looks like a wheel) > System > About. You see something like this: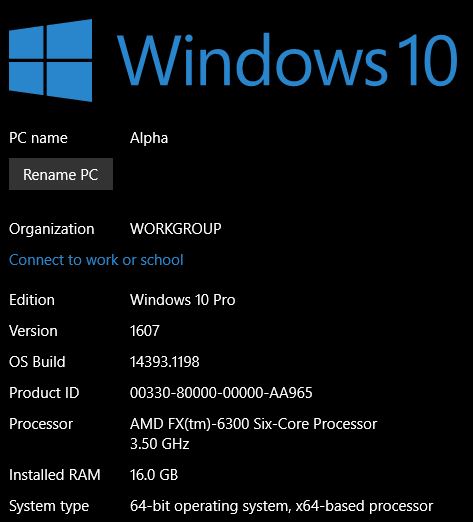 From there it's easy to see your version (1607, in this case), build number (14393.1198), and "bittedness" (64-bit).
Step 2. Re-enable Windows Update.
If you turned off Windows Update (most likely, in Win10 Pro, with a Group Policy change; in Win10 Home, by either changing to a metered connection or blocking the Update service, wuauserv), turn it back on again.
Details for Steps 3 through 5 are in this Computerworld article.
Step 3. Make sure the updates you don't want are hidden, and vice-versa. 
Step 4. Run Windows Update.
Step 5. Block automatic updating.
If you have problems, post them on the AskWoody Lounge, under the entry for this month's MS-DEFCON level change.
Note that I don't recommend you upgrade from one version of Win10 to the next until we've had many weeks to shake out the problems. Details are always big news here on AskWoody.