I got a Lookout message today about Aptoide (a 3rd party Android APP downloading site) which was hacked. Aptoide say's that everything was encrypted yet the hackers are selling the information online, so my question is if it was encrypted what are the hackers selling?
Here's the Aptoide explanation: https://blog.aptoide.com/aptoide-credentials-information/
Here's what Lookout had to say: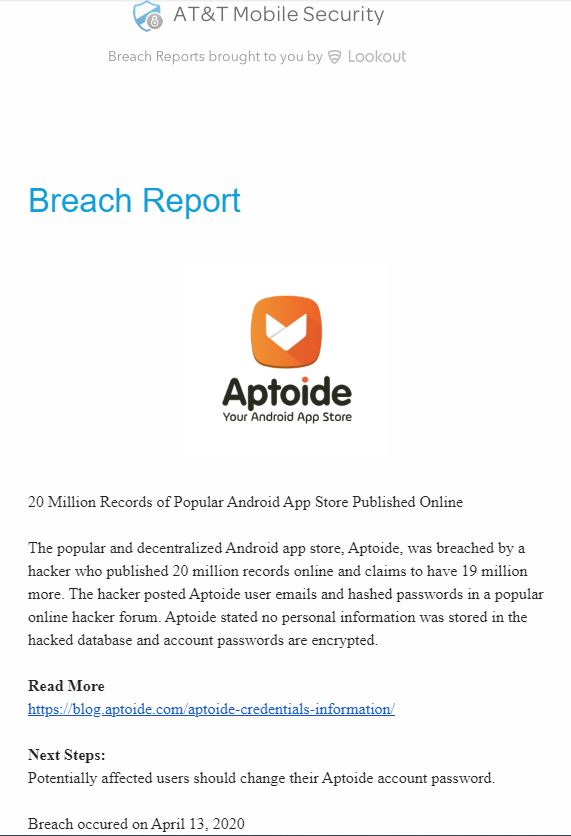 Be careful out there!!!
Don't take yourself so seriously, no one else does 🙂
All W10 Pro at 22H2,(2 Desktops, 1 Laptop).