6000016 – Upgrading to Windows 10 22H2
There are several ways to upgrade to Windows 10 22H2
If your machine is still on Windows 10 21H2 (or earlier) you may have inadvertently set a block. There are several ways around this block.
Use the Incontrol tool to ensure that you have changed the version of Windows 10 to 22H2.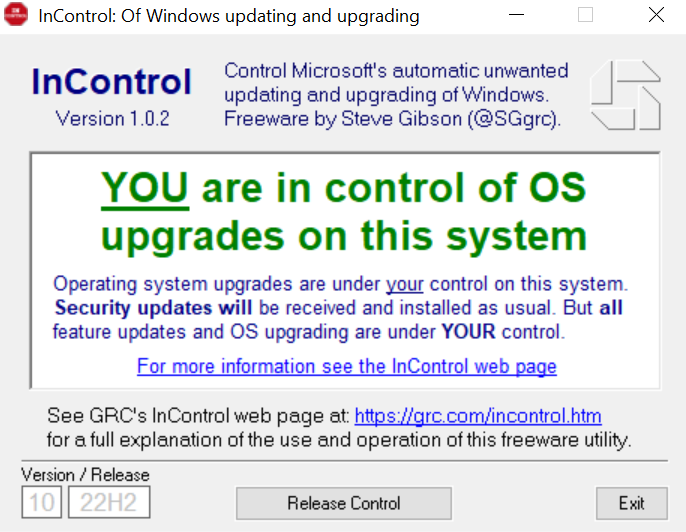 Reboot the machine.  It should begin to install 22H2.
2. Use the W10 22H2 enablement patch kb5015684 to update to 22H2?
Microsoft information about the enablement package:
https://support.microsoft.com/en-us/topic/kb5015684-featured-update-to-windows-10-version-22h2-by-using-an-enablement-package-09d43632-f438-47b5-985e-d6fd704eee61
Microsoft link for W10 22H2 x64:
https://catalog.s.download.windowsupdate.com/c/upgr/2022/07/windows10.0-kb5015684-x64_523c039b86ca98f2d818c4e6706e2cc94b634c4a.msu
3. Do an install from the Media creation page. Go to the Windows 10 ISO download page and click on "update now".

Click on Windows 10Upgrade9252.exe and run the resulting file.  It will check that you have enough room on your computer and complete the process.
Susan Bradley Patch Lady/Prudent patcher