Topic: Guide to Using WuMgr for Windows 10 Updates @ AskWoody
WuMgr for Windows 10 Explanation
WuMgr is third-party software created by DavidXanatos and performs Windows Update Management. It is an alternate method for Windows update operations. This topic is a short explanation on how to use WuMgr (Update Manager for Windows) to either install Windows updates or hide them.
Part I will deal with downloading and executing WUMgr.
Part II will show how to install Windows updates.
Part III will show how to hide Windows updates.
Part I Downloading and Executing WuMgr
WuMgr is located at this address:
https://github.com/DavidXanatos/wumgr
Select Release 1.1


Select WuMgr_v1.1b.zip

Save file: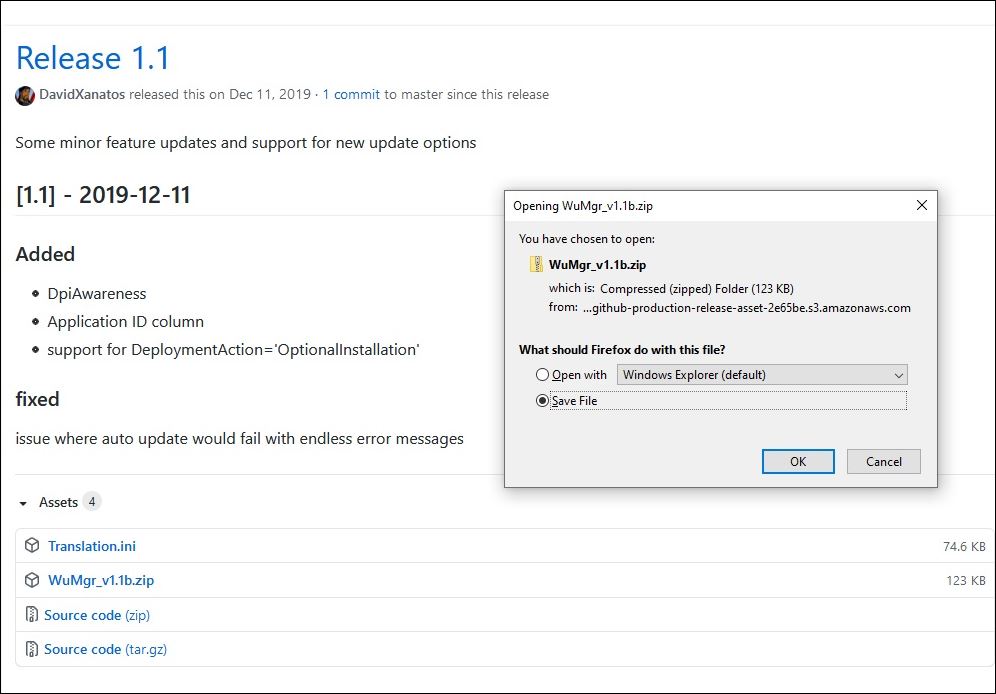 Extract files: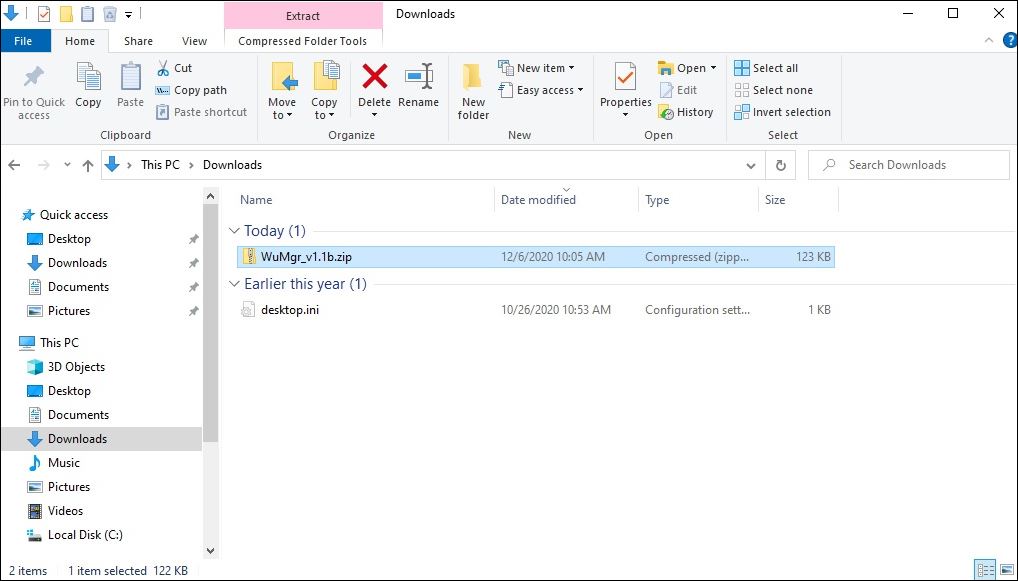 I extracted files here: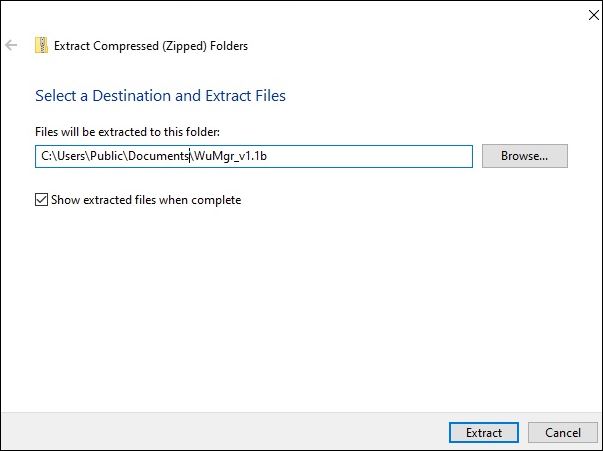 The executable file is here. Click on it to run it.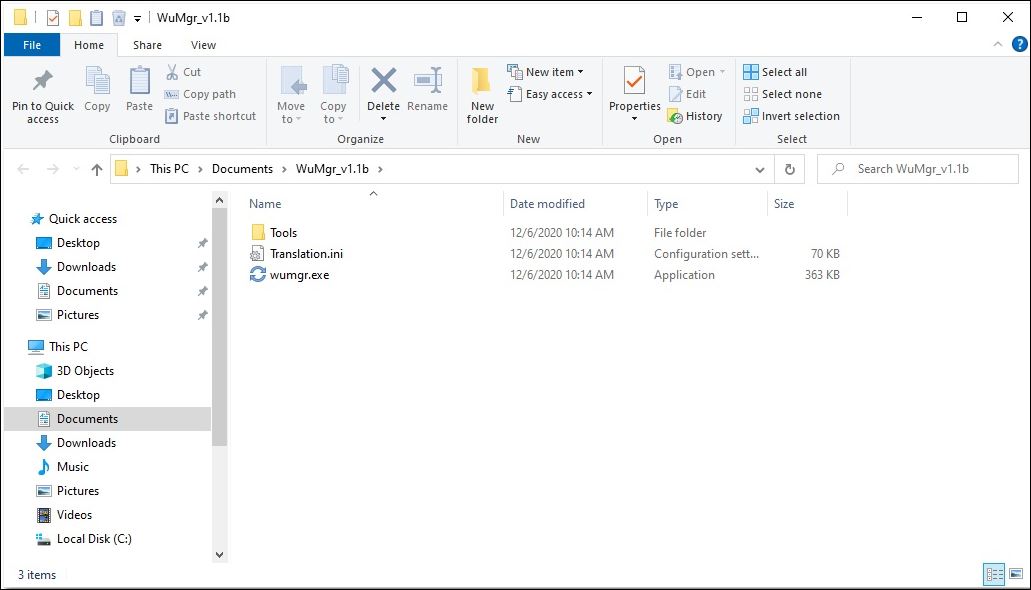 Part II Installing Updates from WuMgr
There are six selections for WuMgr from left to right they are:
Circle: Search
Down arrow: Download
Down arrow with box: Install
Trash: Uninstall
Eye: Hide
Chain: Links
Select the circle on the far left.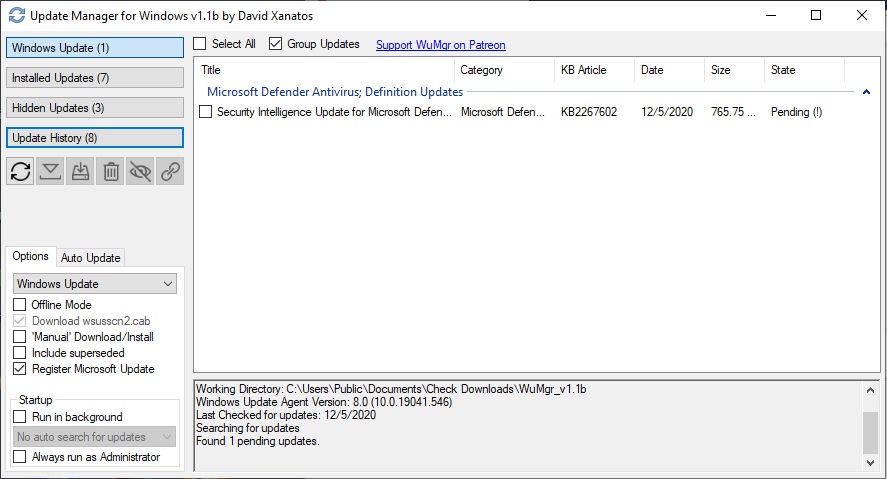 Check the update you wish to install.
Select the box with the down arrow.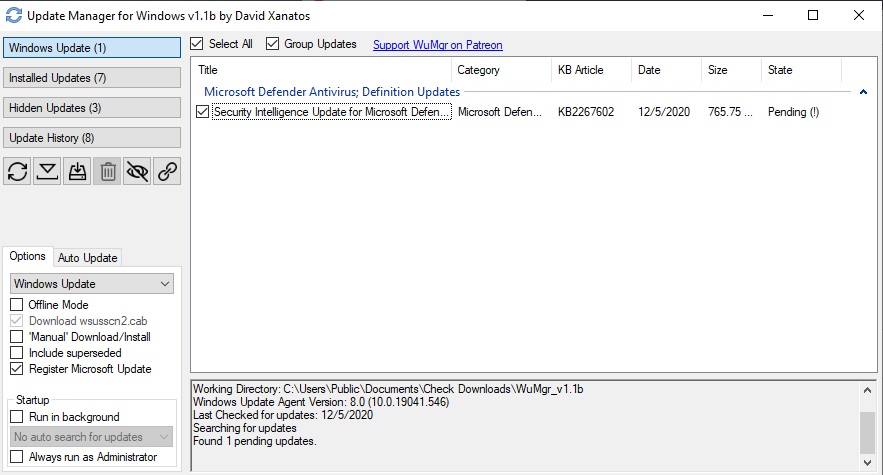 The update will download and install.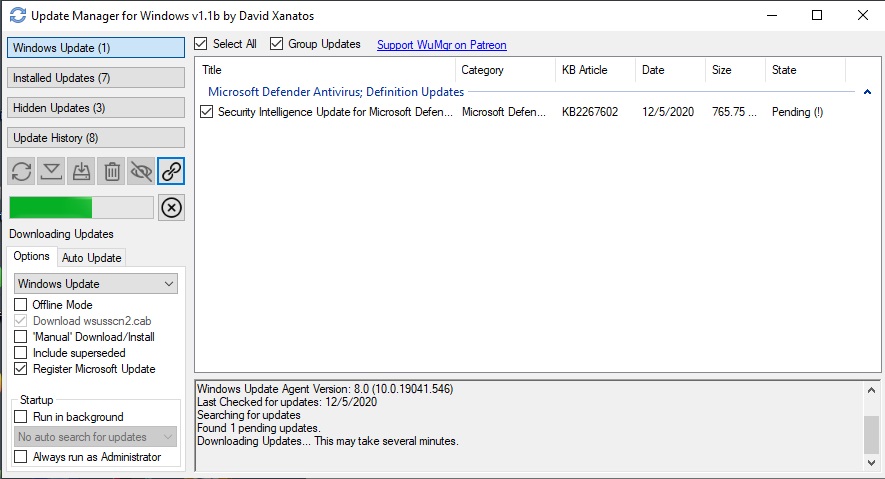 Part III Hiding Updates in WuMgr
When you hide an update in WuMgr, the update is prevented from installing.
Select the circle on the far left.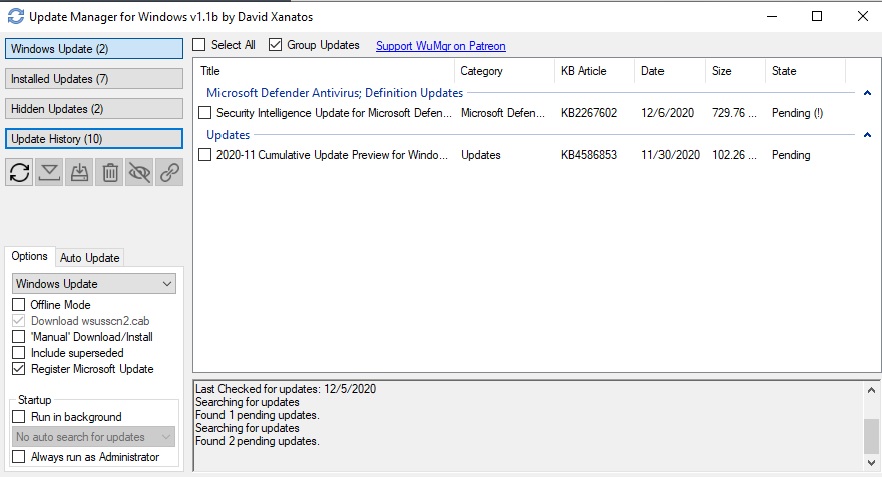 Check the update you wish to hide.
Select the eye with the line through it.

The update will be hidden.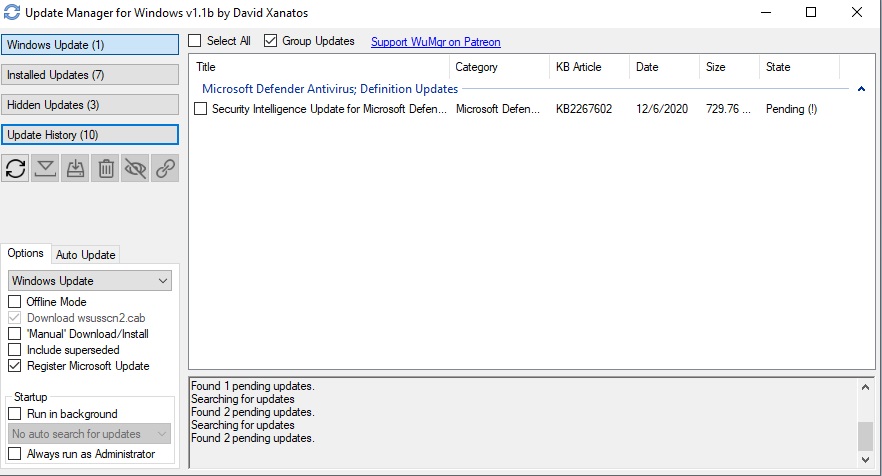 Here is a discussion thread on the platform that may be of help.
Susan Bradley Patch Lady/Prudent patcher
7 users thanked author for this post.