Hey Y'all,
I'm an "old school" kinda of guy as you all know. I use OpenShell and StartIsBack+ because I hate the Win 8+ start options.
I also love to create user specific tool bars in the Notification area: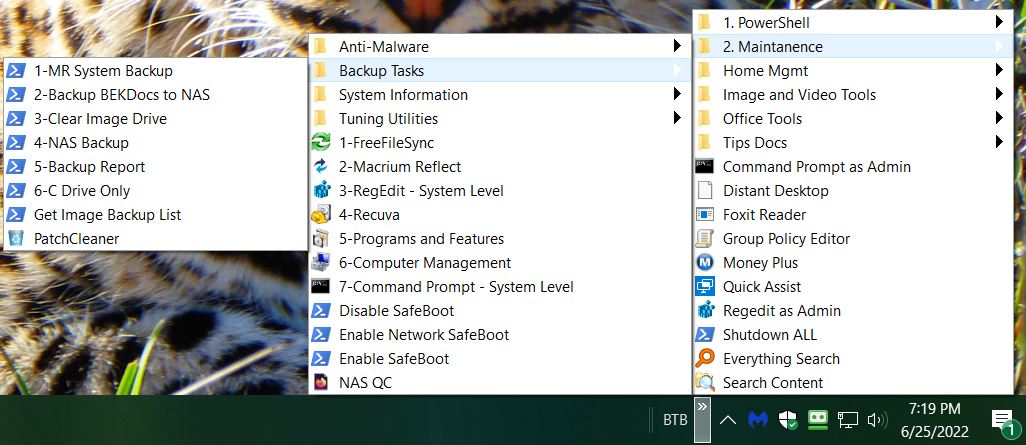 Of course you can't do this in the brand new shiny improved UI in Windows 11. Or at least I sure haven't found a way. Good think I'm only playing with it on my test system, looks like they'll be "prying Win 10 from my quickly typing fingers"!
Oh, I forgot to mention that MS won't be doing that because of the 4 systems in the house only my Wife's Dell laptop will support 11 and she would kill me if I let that happen as she hates changes in tech…Registry Patch Duly Applied!
May the Forces of good computing be with you!

RG

PowerShell & VBA Rule!
Computer Specs
1 user thanked author for this post.