I used wushowhide to unhide KB4497165 on February 27, 2020 early in the day. It's now Feb 29, 2020, 1:00pm(EST) and it's not appearing in the Windows Update queue on the Windows Update screen. More than 36 hours have passed.
I'm Win10/Pro, version 1909 Feature Update Deferral=365, Quality Updates Deferrral=0, and Group Policy Editor=#2-Notify download/install. I've received notifications for other updates in the queue, all of them Windows Defender Antivirus updates, one a platform update and two definition updates, but no notification to download KB4497165.
KB4497165 is unhidden, for sure. See the wushowhide screen below.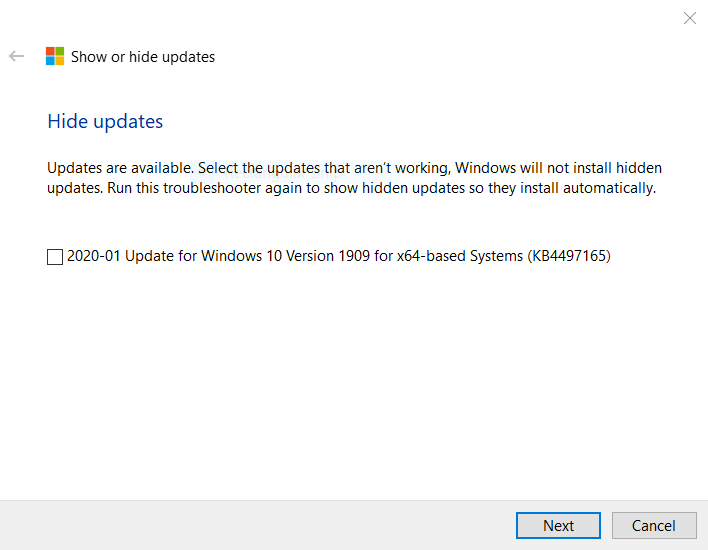 Why isn't it appearing in the queue to download and install?? I don't think it's a matter of waiting — since the update scheduler has already kicked in to send notifications about the Defender updates. (I've even clicked on "Check Updates," but no success in getting KB4497165 to appear.) Something seems to be stopping it from appearing on the WU screen with its download button.
How can I get KB4497165 to appear in the WU queue?  My processor (Skylake U i7-6500U) is on the list at https://support.microsoft.com/en-us/help/4497165/kb4497165-intel-microcode-updates
1 user thanked author for this post.