I wanted to set "Windows 10" as the target Product Version in server group policy, but even after October updates, the new box is only showing in local Group Policy, not on the server.
Here's a screen shot from Susan's September 7, 2021 video: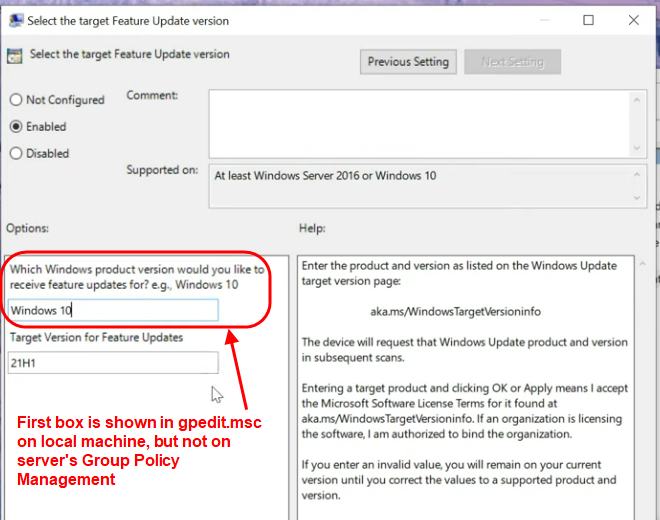 Normally I'd try to load the latest admx files, but the newest ones I can find are from May 2021 (link), and as best I can tell from this 4sysops article, that version does not include the new Product Version box.
Is anyone setting Product Version in server Group Policy? Or should I just set 21H1 as the Target Version and forget about Product Version?