Hey Y'all,
I'll apologize up front for the length of this post and the poor photography on the screen shots taken with my phone (can't use snipping tool in WinPE).
Also, I posting this here even this example is based on Macrium Reflect it may easily affect other boot media.
Yesterday I ran across a problem quite by accident. I found an old bootable USB key which was one of my Macrium Reflect (Vers: 6.3.1865 Home Ed.) boot drives which I created using a customized boot.wim file vs the one provided by Macrium.
This boot.win is created with a PowerShell script and loads PowerShell and PS Scripts along with things like SysInternals and NirSoft utilities. It has worked flawlessly for years on Win 10 machines.
Of course now both of my desktops are on Win 11, both do not meet the MS stated requirements but have been running w/o issue. Well until now that is.
I booted from the USB key and everything came up as normal in the Macrium Reflect recovery environment.
However, when I clicked on the Command Prompt icon on the task bar I got this: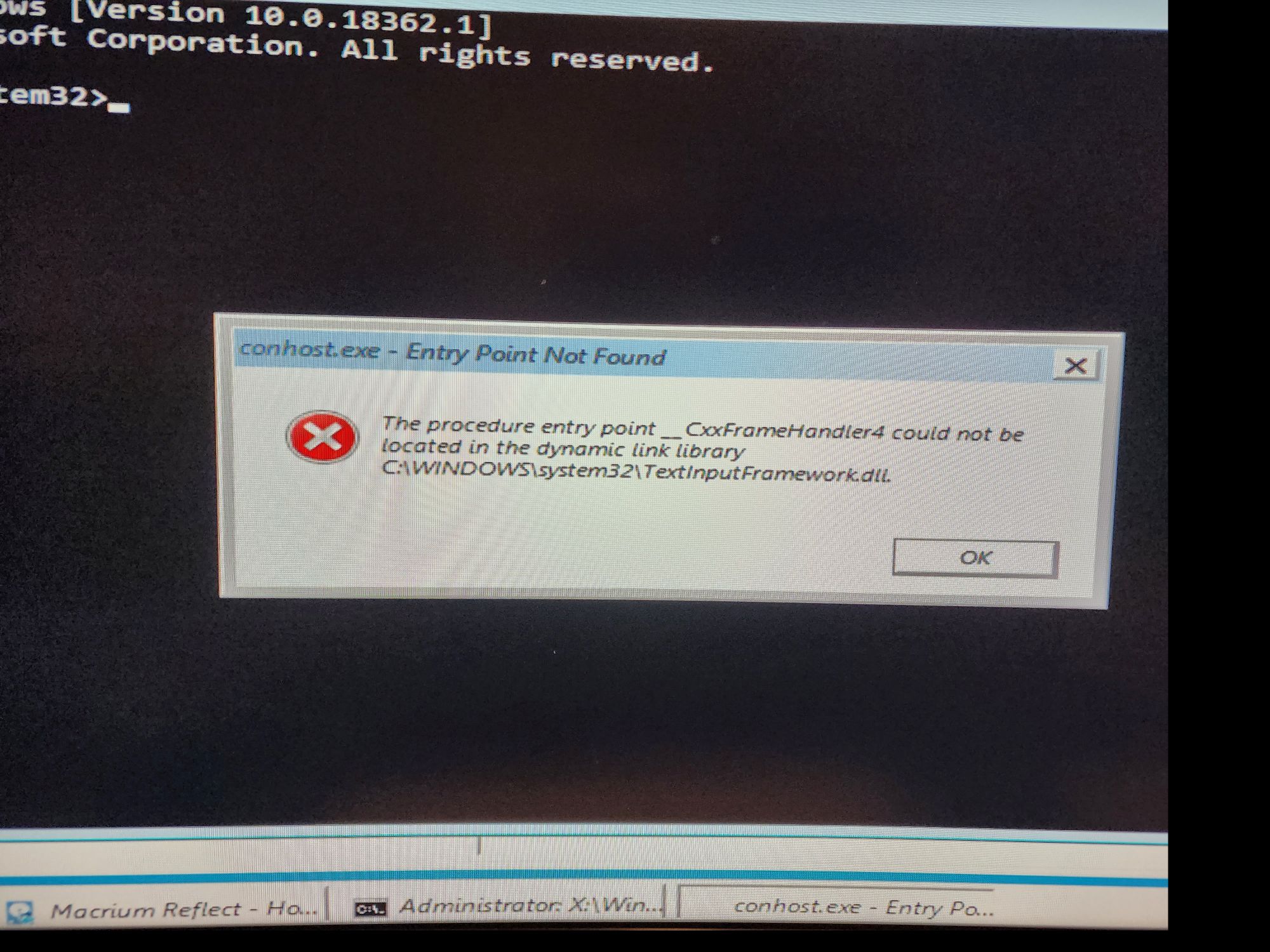 The message did not want to be dismissed! I finally got back to Reflect but the message stayed on top.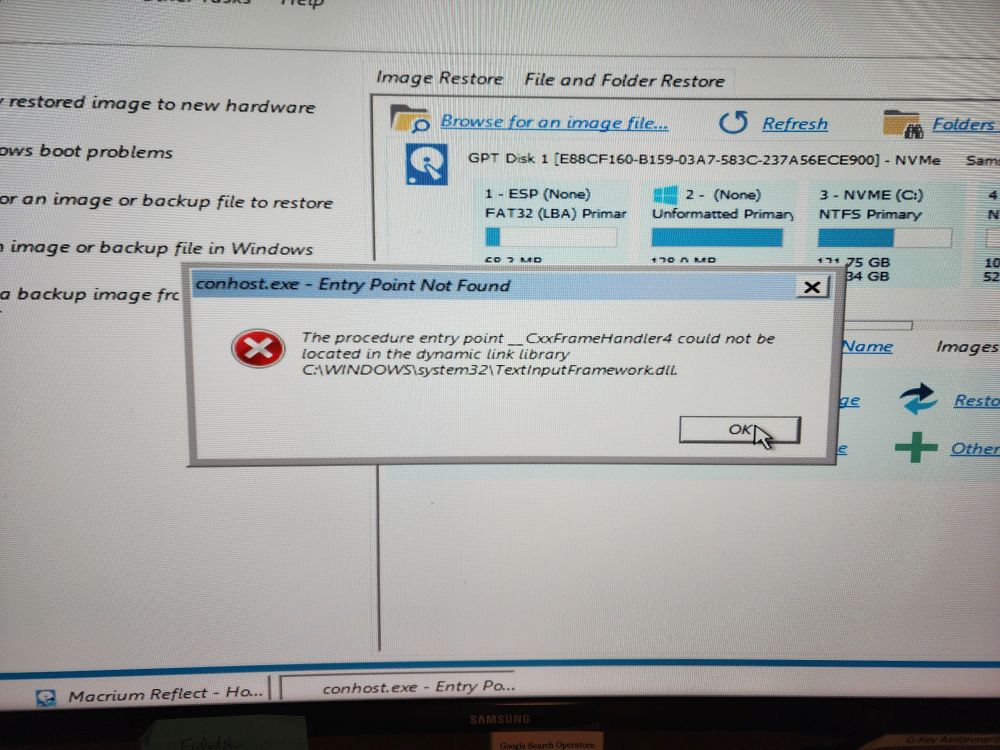 I finally rebooted and recreated the drive from scratch, unfortunately with the same results. I tried this on both machines with no success. Finally, I thought the boot.wim file may have been corrupted so I decided to try it on my Win10 Laptop. Worked like a charm!
Ok, so what's going on here and why is the error message referencing the C:\Windows… directory when I'm booting from a USB key which should reference X: ?
After some cogitation I decided it might be prudent to update to the Windows 11 ADK & PE environment vs the Win 10 version I was using. It really shouldn't matter since it should honor what's on the USB Key as if you were booting Linux from it right?
So I uninstalled the Win 10 versions of the ADK and PE env. and loaded the Win 11 versions.
Next I rebuilt the boot.win using my script (strangely enough the Win 11 files defaulted to the old Win 10 directories so I didn't have to modify the script).
With the new boot.wim file I went into Reflect and recreated the MR Recovery USB key.
Success! Everything is back to normal and it even boots properly on the Win 10 laptop!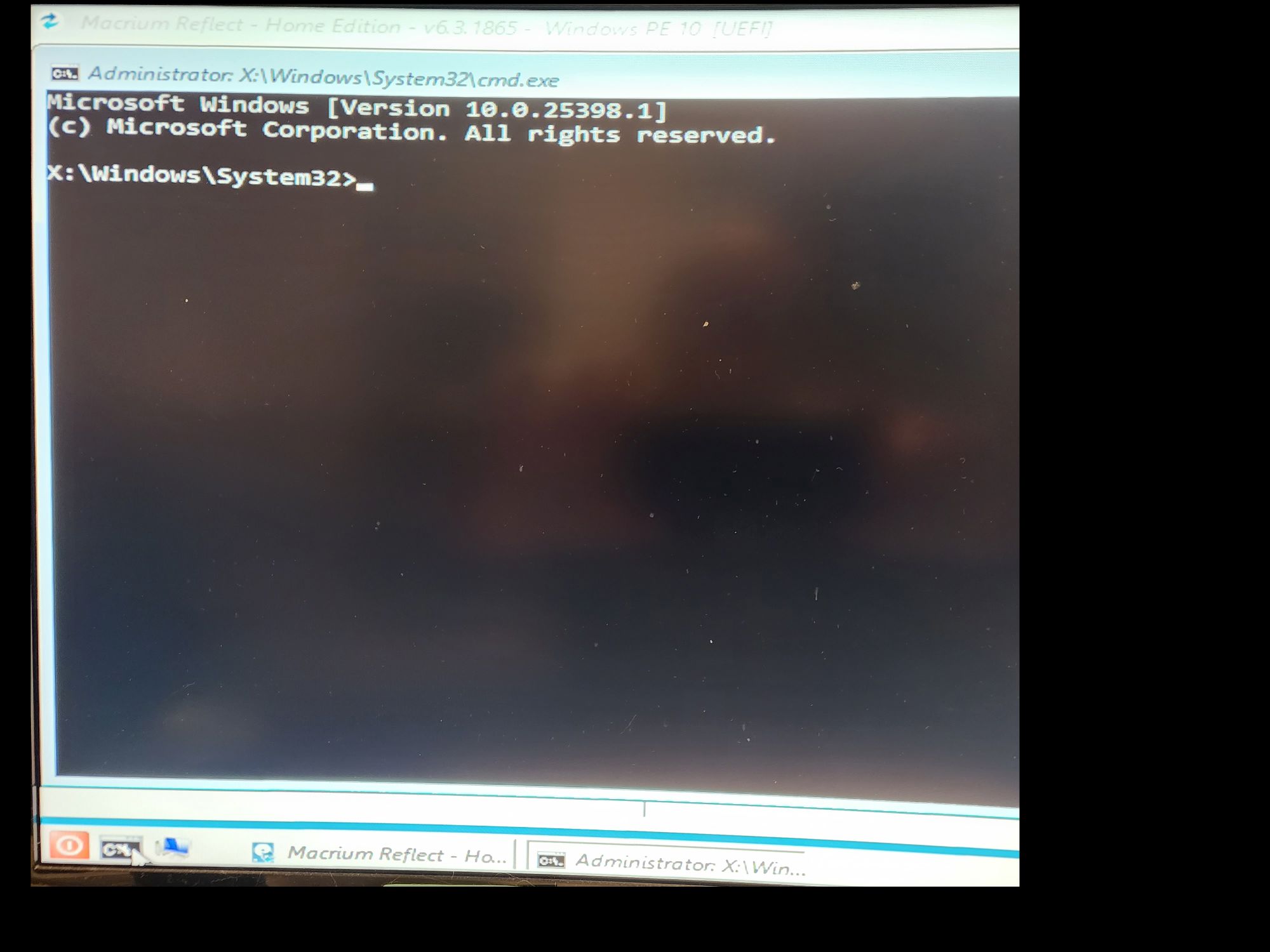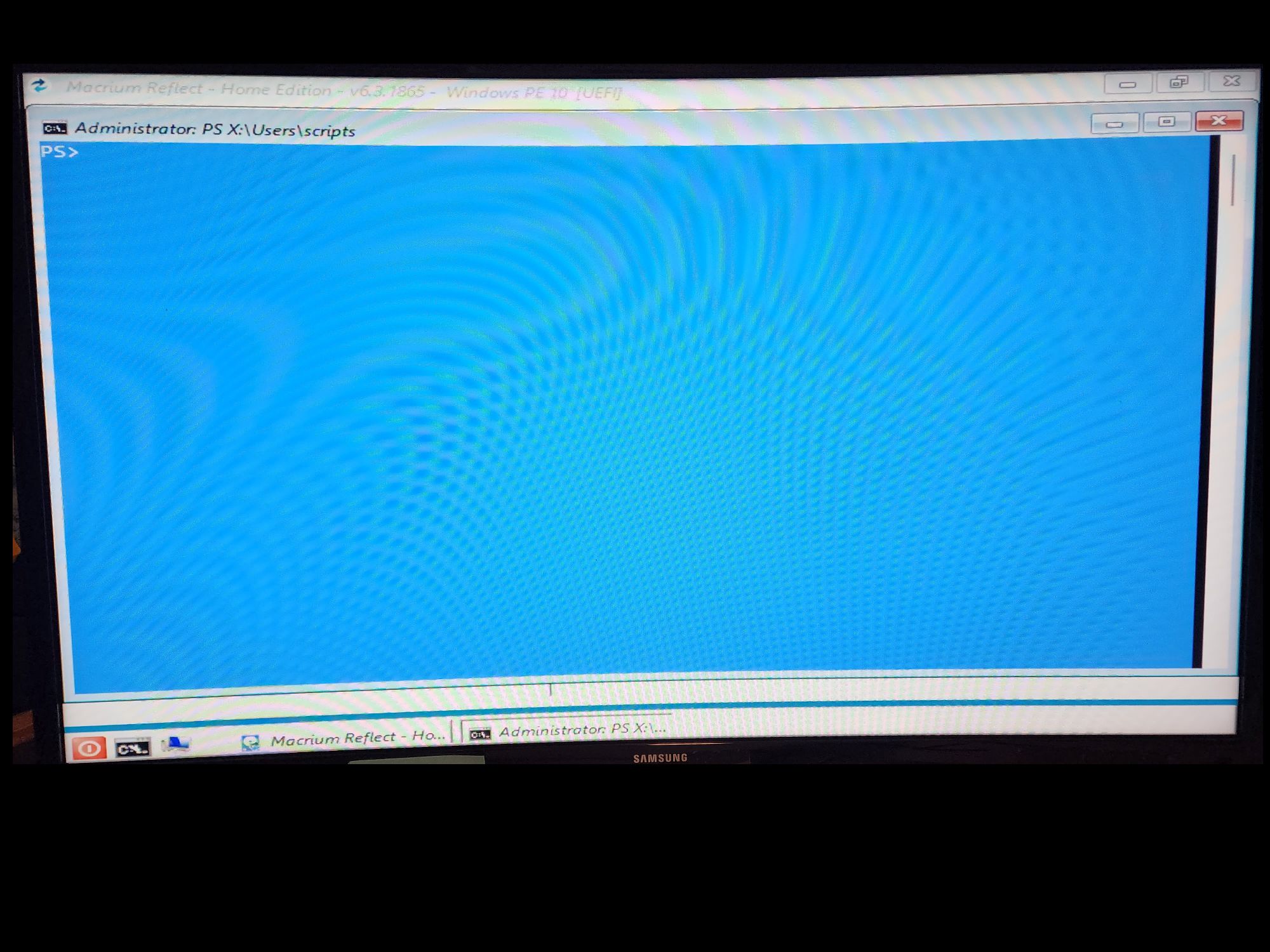 In the end all is OK but I'm sure glad I discovered this before I really need these boot disks due to a system problem. I also sure wish I knew why this happened as it makes no sense to me.
Note: through all of this I also tested if I could actually use Reflect and it always worked so I was good there I just wouldn't have had access to my utilities to diagnose problems if required. I'll also point out again that is Reflect Version 6! It has continued to work flawlessly which just goes to show you don't have to upgrade every time some new version comes along if you don't need the new features and it still works on your operating system.
If you made it this far I hope you find the information useful.
May the Forces of good computing be with you!

RG

PowerShell & VBA Rule!
Computer Specs