While it is simple enough to create an image file of Windows using Image for Windows, the OS cannot be restored while Windows is running.  For that we need a rescue drive, and everything necessary is in the Drive Image folder in Program Files in a subfolder "\tbwinre", and it looks like this: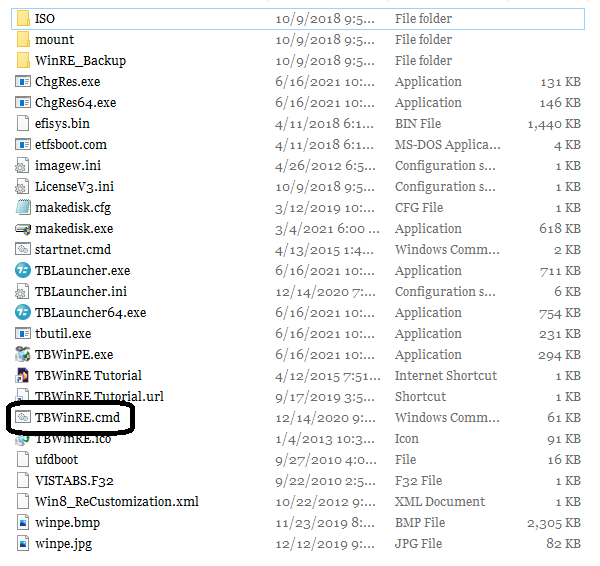 You will also need a USB thumbdrive, a blank CD or DVD.  I much prefer the USB thumbdrive, and it can be quite small  Mine is 2GB.
I've highlighted the script that does the magic.  Right-click TBWinRE.cmd, select Run as administrator, and you will see this Command window: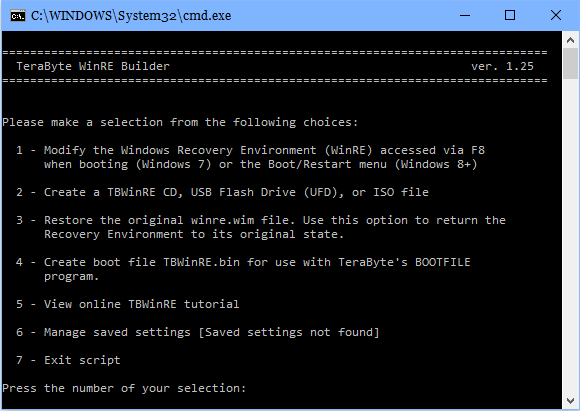 Go ahead and plug in your thumbdrive or insert your CD/DVD, and press "2" on your keyboard.  The script will begin, first searching for "winre.wim" on your PC, which is usually in the MSR partition directly behind your Windows partition.
On the other hand, if it is unable to find winre.wim, go to Is Windows Recovery Environment Missing? for further instructions.
Once it has found winre.wim, it will save a pristine copy of that file, use the DISM tool to perform some machinations to that file, unmount the image files that it has mounted, and then ask you to continue.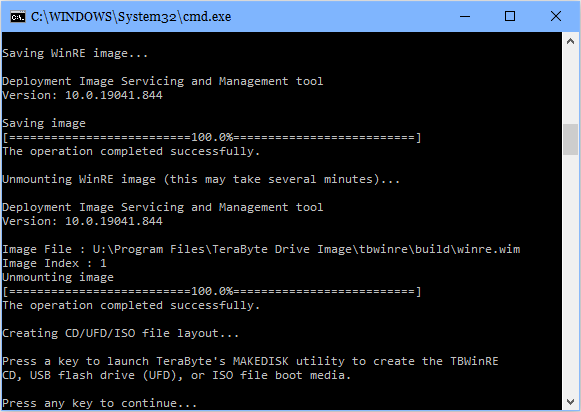 Press a key to continue, and you'll be presented with the MakeDisk utility.  Click the Next button.
Click on your preferred media, and click the Finish button.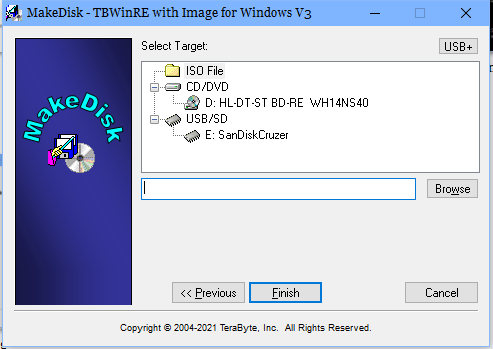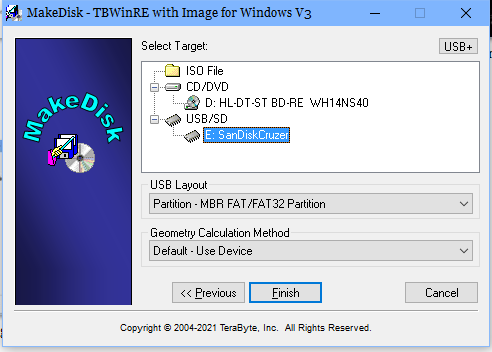 If you have chosen a thumbdrive, you'll be warned.  Click the OK button if you're OK.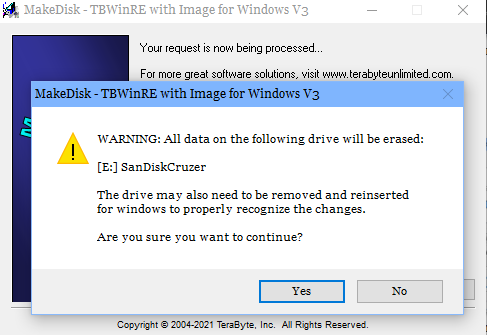 TeraByte wants you to be sure you've made the correct decision.  If so, click OK again.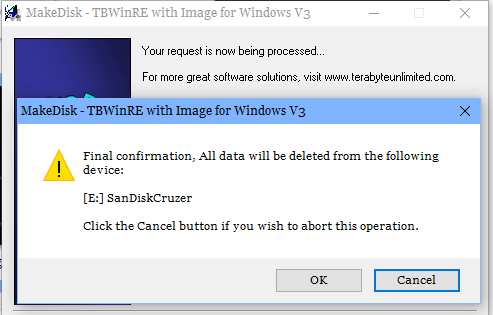 If you're using a thumbdrive, a quick format is performed, then file copying begins.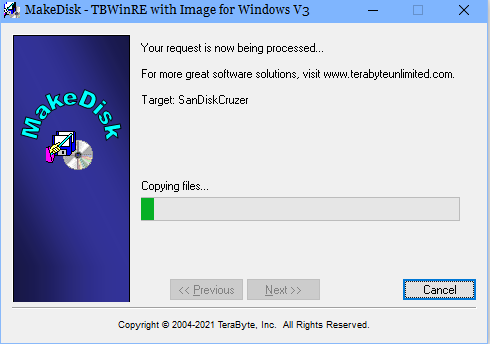 MakeDisk will copy the files, then validate the copied files and pronounce Success!  You can now close the MakeDisk utility.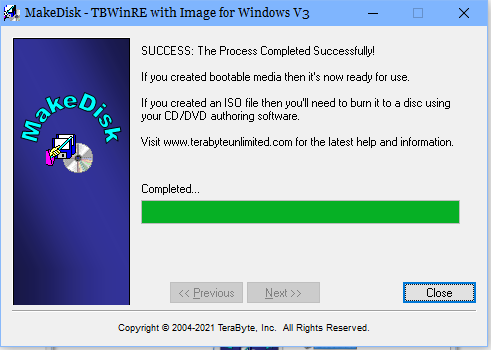 Once you have closed MakeDisk, the Command script will ask you to exit.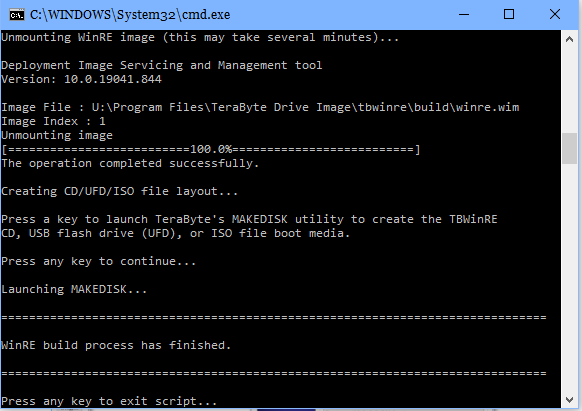 You now have a bootable UEFI TBWinRE rescue disk.  You may have to enter UEFI settings in order to boot from USB.  I suggest you try your rescue disk to see what is necessary in order to boot it, and to make certain that you can actually boot it.
If this procedure is not working for you, error messages such as "winre.wim cannot be found", don't give up.  Go to "Add Image for Windows to the Windows Recovery Environment" in this forum for some additional steps to get it working.  That one is a little more advanced, but help is available.
Always create a fresh drive image before making system changes/Windows updates; you may need to start over!
We were all once "Average Users". We all have our own reasons for doing the things that we do to our systems, we don't need anyone's approval, and we don't all have to do the same things.
3 users thanked author for this post.