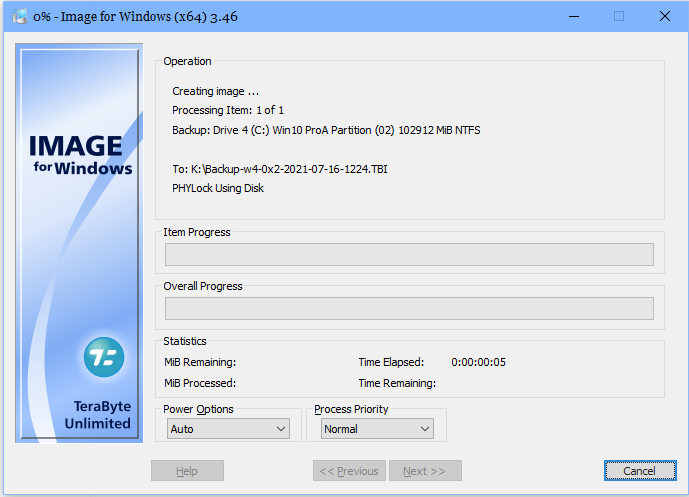 Once you have clicked the Start button, you can increase the process priority of IFW by clicking the dropdown below Process Priority.  I've selected High.
Once the drive image has been created, the next step is validation.
If validation should fail, close IFW, and run chkdsk if the drive is HDD.  For a SSD, use the utility for your particular brand of SSD.  After running the appropriate utility, try IFW again.  You won't have to go through the options again, select your drive/partition, the target, and try creating an image again.  If validation is successful, you'll see the following screen.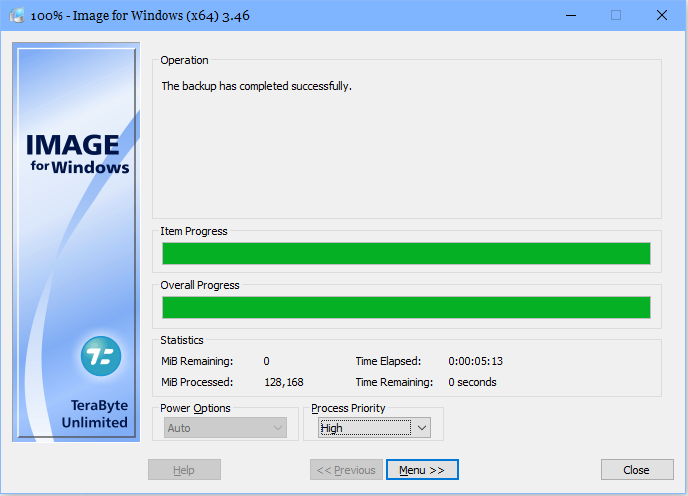 Note that the image creation and validation only took 5:13.  That's one of the bonuses of partitioning.  My OS is on a 100GB partition.
The only validation errors I have ever seen, which are very few indeed, have been problems with the disk, not Image for Windows.
Always create a fresh drive image before making system changes/Windows updates; you may need to start over!
We were all once "Average Users". We all have our own reasons for doing the things that we do to our systems, we don't need anyone's approval, and we don't all have to do the same things.
4 users thanked author for this post.