OK, my brain is not too sure about this, but a memory was triggered today by a conversation I was having with another old geek about SSD and HDD.
In August or September (or so), I thought I read that the monthly update of Win 10 had a bug which was causing excessive wear on SSDs by making them defrag or trim too often.  AND, I think I went and changed some setting to turn that off; but I cannot find my notes, so I am not sure what I did.
So now we are starting November, and my main PC is on version 1909 Build 18363.1082
Was that SSD bug ever fixed in a subsequent update?
I see this confusing info on my PC today: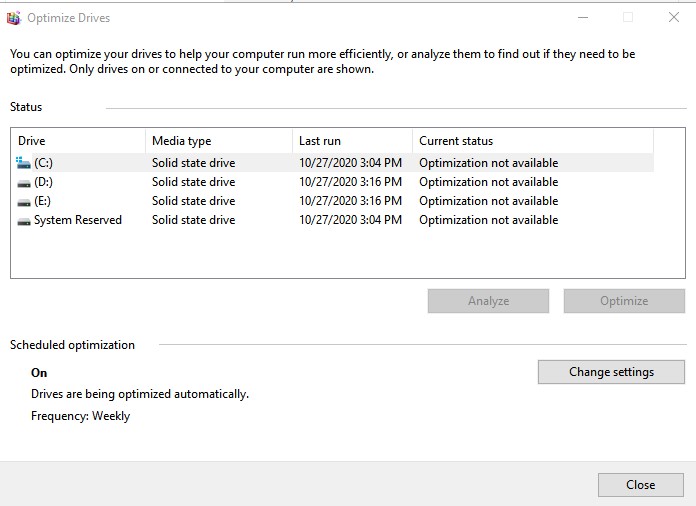 Are these settings indicating that my Win10 is maintaining the disk correctly, or not?  My one SSD is divided into the C,D,E partitions.
Thanks for any clarification!