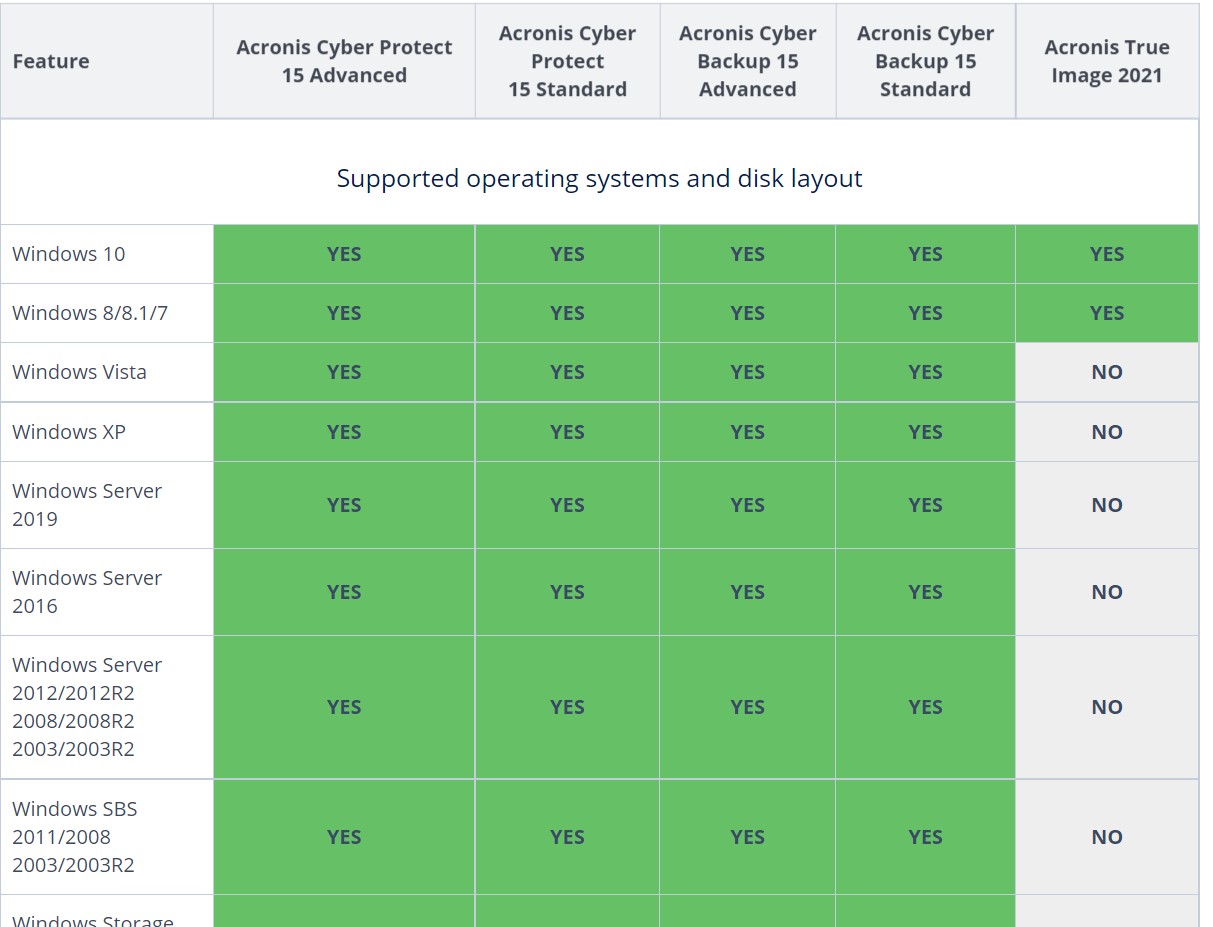 What is the difference between Acronis Cyber Protect 15, Cyber Backup 15 and Acronis True Image 2021?
I note elsewhere on the web (and to some extent here, too) that there appears to be some confusion about differing versions of "Acronis" products. Whilst I do not wish to advertise or promote a specific brand, the table at the following link may assist:
A snapshot of PART of the comparison table is attached hereto.
Full Information can be obtained here:    https://kb.acronis.com/content/65641
My Rig: AMD Ryzen 9 5900X 12-Core CPU; ASUS Cross Hair VIII Formula Mobo; Win 10 Pro (64 bit)-(UEFI-booted); 32GB RAM; 2TB Corsair Force Series MP600 2TB PCIe Gen 4.0 M.2 NVMe SSD. 1TB SAMSUNG 960 EVO M.2 NVME SSD; MSI GeForce RTX 3090 VENTUS 3X 24G OC; Microsoft 365 Home; Condusiv SSDKeeper Professional; Acronis TI 2021 Premium, VMWare Workstation 15 Player. HP 1TB USB SSD External Backup Drive). Dell G-Sync 144Hz Monitor.