I'm on the Communications Committee of our CCC community and we're rolling out an App/Website to communicate with our residents. When we set this up on a Desktop or Laptop we create a UserID/PW, save the PW in the browser (no big secrets here) then we create a shortcut on the desktop so it's just a double click away. Here's the instructions I created for our committee members to use to create this shortcut.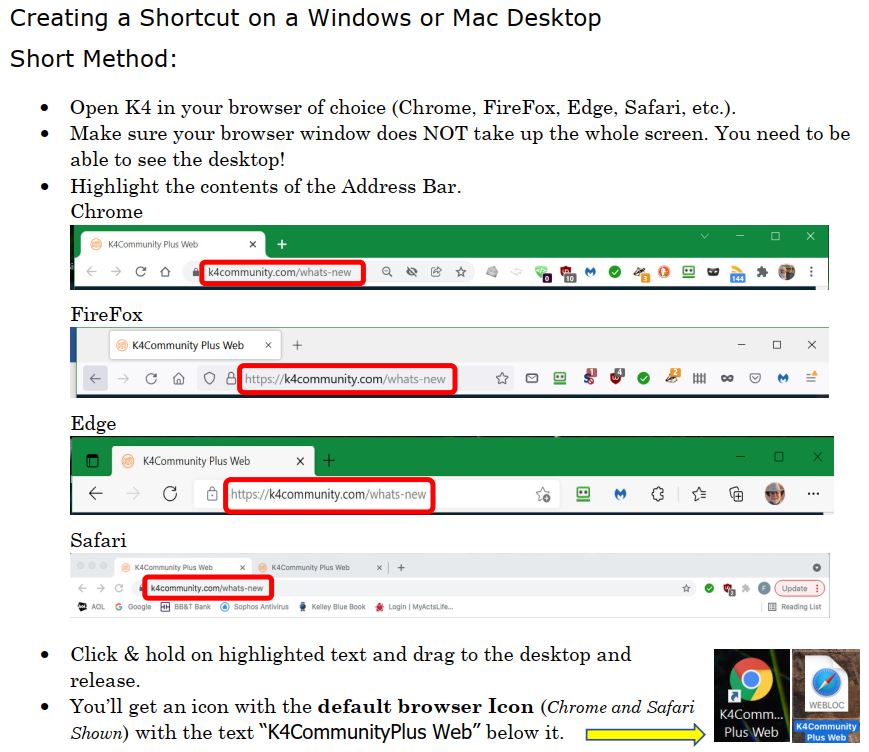 As you can see this method works just fine on all major Windows browsers and even on those Fruity machines! That is until until Win 11! I had my first experience with trying to do this on a new Win 11 machine today and it just wouldn't work. I couldn't drag it to the desktop or taskbar.
Just why this no longer works in Win 11 I'll never know seems like a stupid "update/feature" to me.
May the Forces of good computing be with you!

RG

PowerShell & VBA Rule!
Computer Specs
1 user thanked author for this post.