Win 11 Pro. Dell Precision 3440 machine placed in service August 28th.
Yesterday I found this in my search box: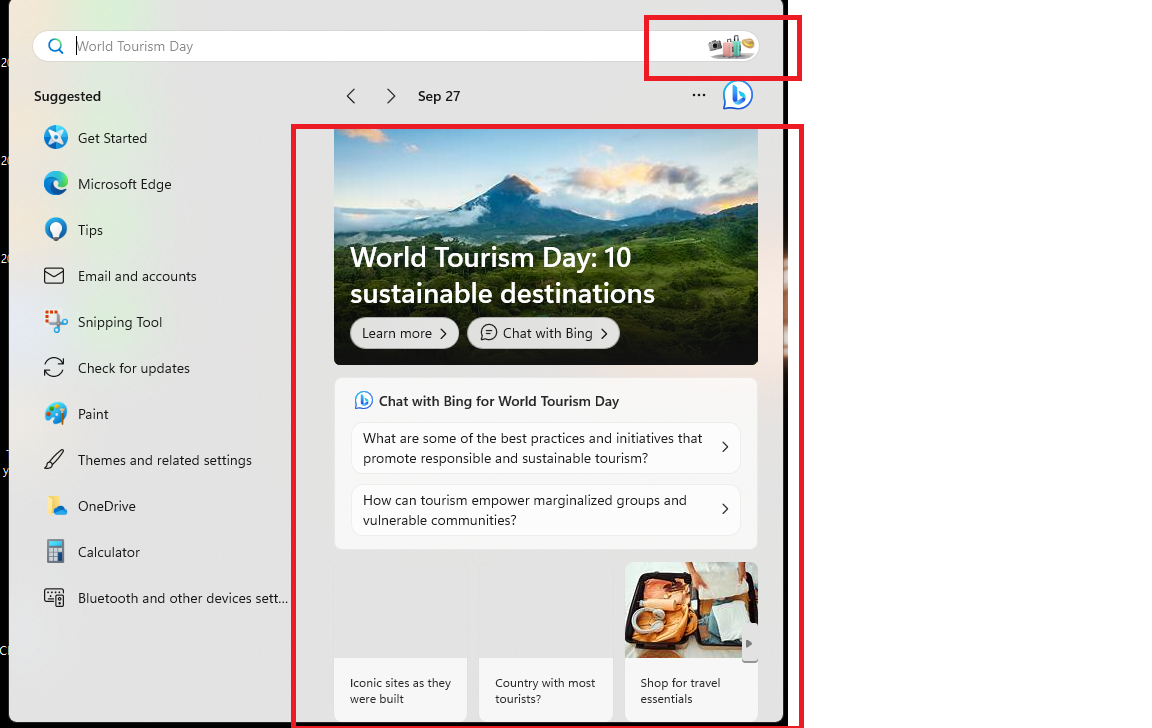 This "feature" takes up space on my view of the desktop when I want to find something and does not provide any content that I am interested in. The smaller box in the upper right hand side contains the icon that displays when the search box is in the taskbar. That's annoying enough but the larger content is downright polluting to say the least. Unfortunately I can't find any setting that will disable this unwanted content.
Did I miss the memo somewhere?
If the product or service is free you are the product.