We use Outlook.Live.com (Microsoft's web-based email). Generally, it works well.
Some time ago my email address there was "harvested" from some website or other and sold to a spammer. I have limited my Inbox to senders who are in my Contacts list. This results in the spam being sent to my Junk folder. So far, so good.
I have created Rules to try and have the spam that arrives every day with the same subject line or, (different rule) even just one designated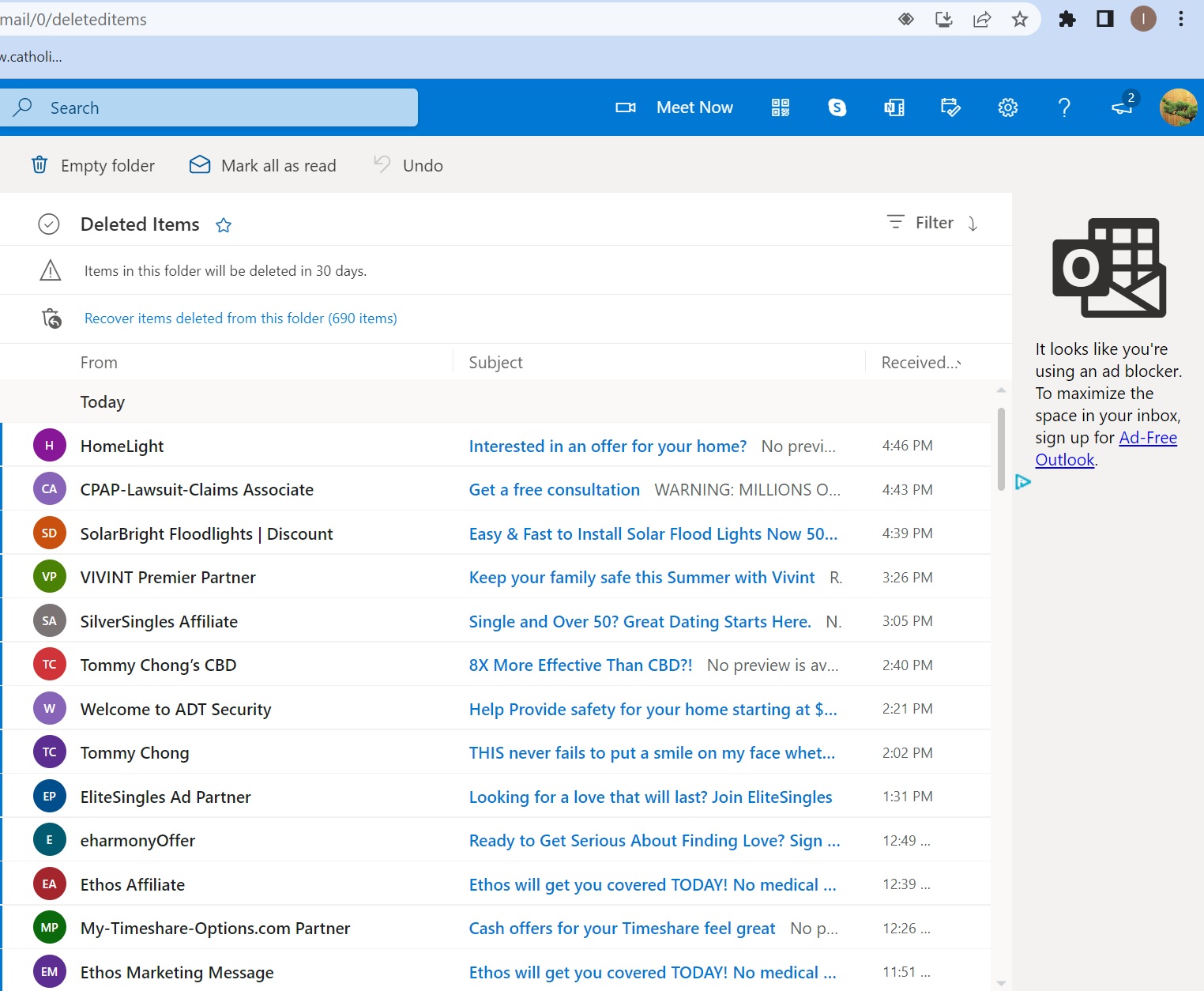 word in the subject line to be automatically Deleted, but it doesn't work. Don't know why.
What I do know is that most of the spam arrives from a different spoofed sender address each time.
I dare not create a Rule to auto-Delete everything from the Junk folder because occasionally I may be in telephone contact with who needs to send me an email and, since they're not in my contact list, the wanted email might get Deleted before I could move it to my Inbox.
Currently, I check / empty the Junk folder 2 or 3 times a day. Any suggestions on how to keep the 40 to 60 spam emails per day from piling up in Junk folder?