Hey,
I am using Word 2013.
So I want to make repeating drop down lists in one document. I want it so if I select an option in the first one the same will be selected in the others.
I tried copying the drop-down list and and paste it with paste-sepcial – link – unformatted text. It doesn't work for me, I just get back this: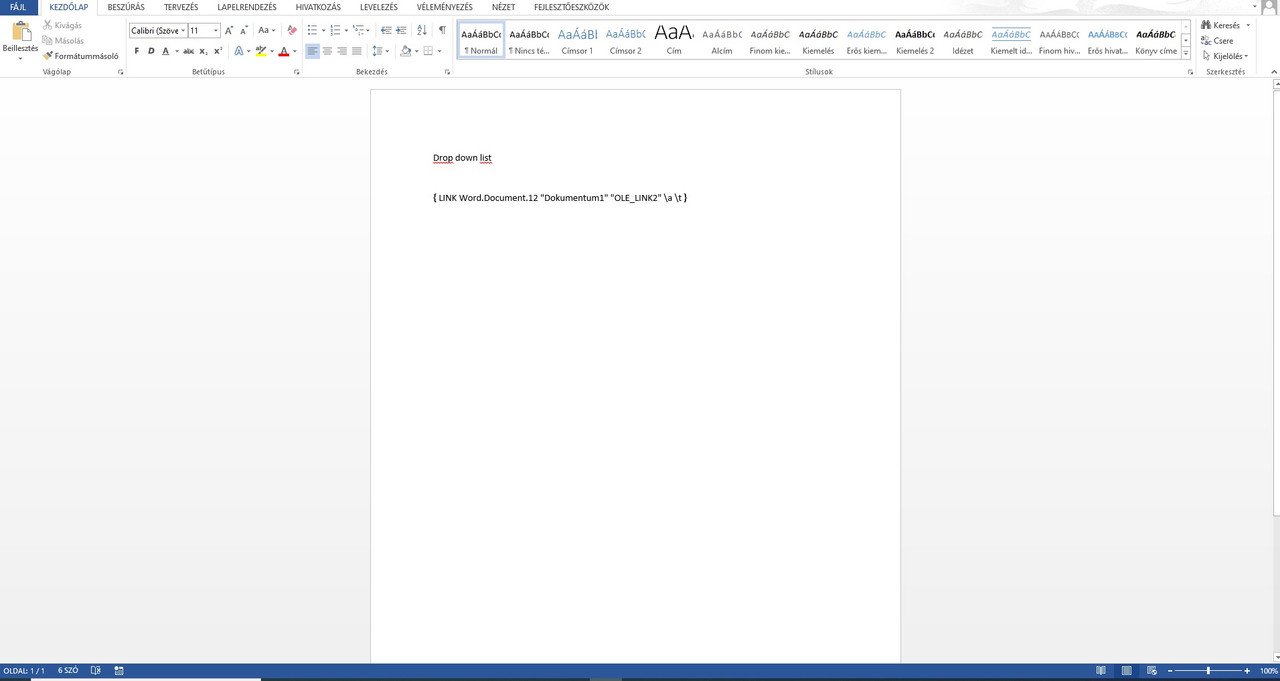 If I copy the link in my word document and paste it here it gives me the name back drop down list.