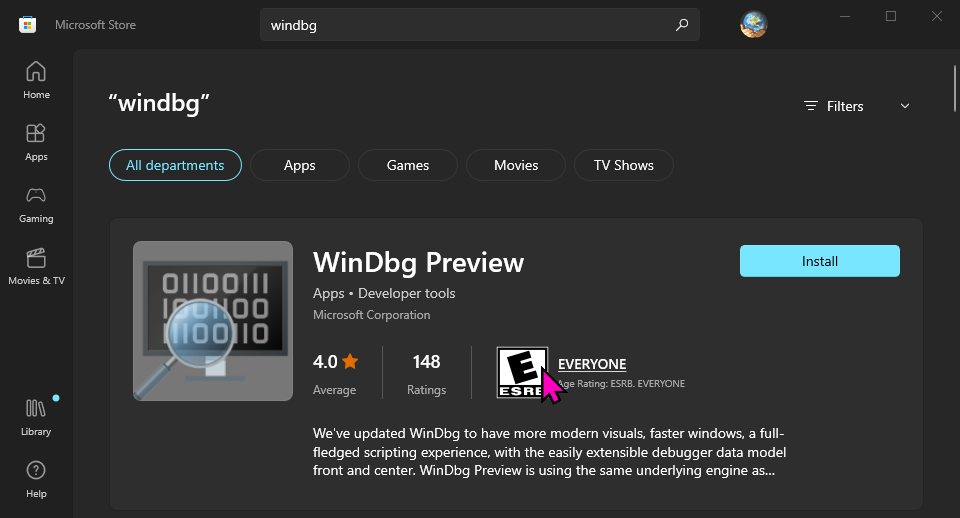 When installed on a Win 10 Pro box, the WinDbg file downloadable from the Windows Store does not respond when it is launched, although it does give an interminably flashing mouse/processing cursor. I've tried both admin launch and non-admin launch.
During uninstallation of WinDbg, what looks like a command window comes up, but with an error code. I've gotten these results twice.
Which program will actually work to examine the Memory.dmp file, please?
Thank you for any helpful suggestions!