I have a OneDrive account. I rarely use it, but it's there if I need it together with ~6MB of my files stored in it… or is it?
It turns out that Microsoft has frozen my account for inactivity. Talk about being made to feel like a criminal.
Worse, now that it has alerted me via email to the situation, it's apparently going to take up to 24 hours to 'unfreeze' it. What?
And what's with the You can unfreeze your account for 30 days message and Temporarily unfreeze button? Further punishment?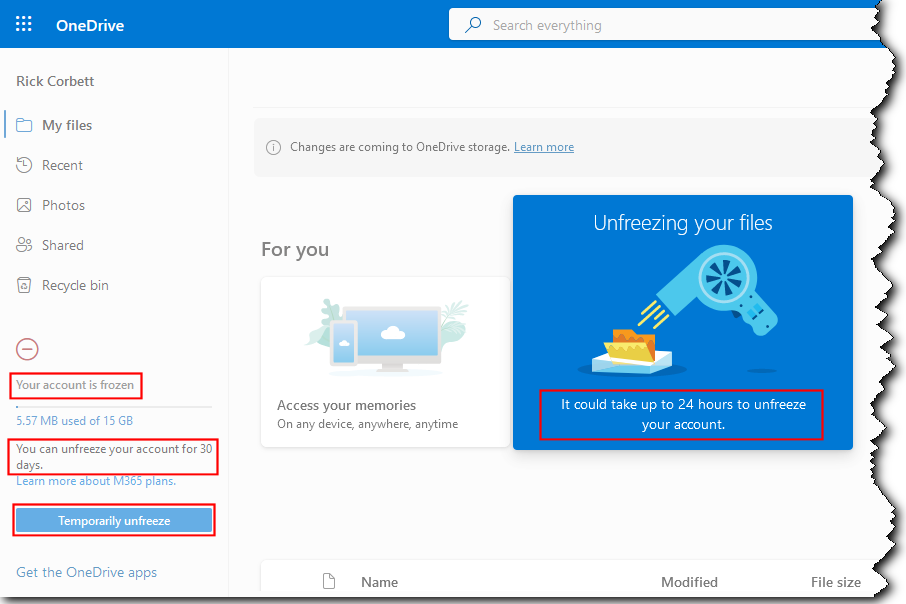 Whoever said computers were fast was obviously misinformed.
Or maybe it's just Microsoft computers? Perhaps my OneDrive is part of the same network that dropped Outlook and Teams worldwide? *Again.*