Tries to install Mint 19.2 and 19.3 Cinnamon to my 2012 Dell laptop.  I have created 3 logical partitions for the /, /home and /swap files.  When I try to install from the live session, all seems to go well.  I get the language, keyboard and install 3rd part screens.  Then the problems start.
I do not get this screen at all: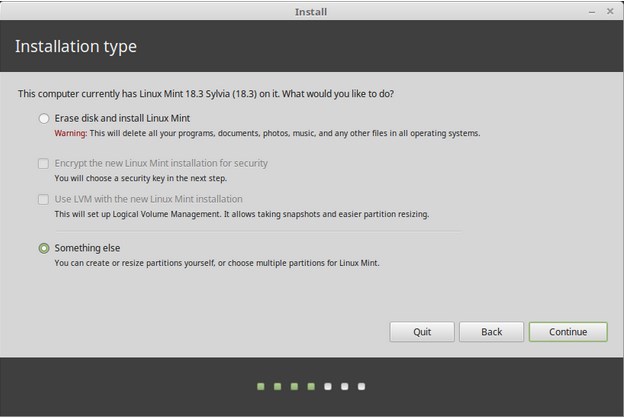 Instead, it goes straight to this screen: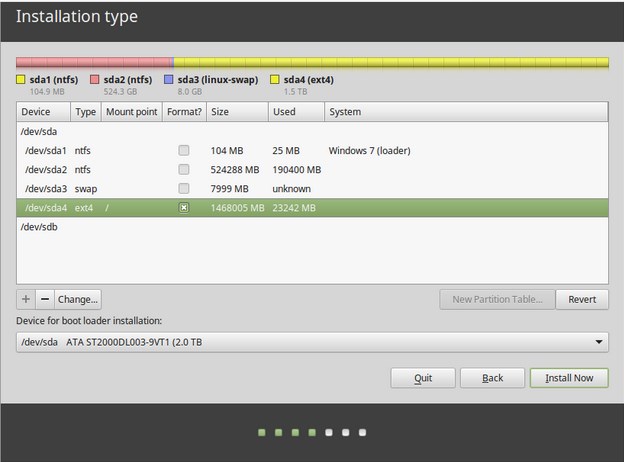 Only difference, is that there is no devices listed at all.  Also, the only choice for boot loader is /dev/sda.  I am afraid to go any further even though I have a windows backup.  Exact same thing with both distros.  I could not take a screenshot as I was in live mode and do not know how in Linux.  I have looked at several tutorials and all show the 1st attachment coming up after the 3rd party install.
Thanks