Let me begin by saying that I am in no way affiliated with TeraByte. I have used their software for very many years with great success, I am very familiar with the UI, and I am a very satisfied customer. Image for Windows is not a free product, it sells for $49.98 (July 2022). However, under the license agreement, "LICENSE: (c)PERMITTED END USERS AND COMPUTER SYSTEMS. (4) (ii) Personal or Home Users. If you are a real person, and if all Software under this license is used exclusively for personal non-commercial use only, then each licensed copy may be installed on four additional Computer Systems owned or controlled by you, or a member of your immediate family in the same household."
In other words, Personal or Home Users get five installations for the price of one, for their household. For me, that's quite reasonable; I have five installations.  With the purchase of Image for Windows, you also get TBI View, which allows mounting an image file as a drive letter, and retrieving individual files or folders from that mounted image should the need arise.  Also included is TeraByte OSD Tool Suite, which provides prepping your OS for a migration to different hardware.  TeraByte offers a fully functional 30-day free trial.
The initial installation must be "Run as administrator".  If UAC is enabled, it will ask for an Administrator password before installation can proceed, and it is in multiple staged parts, with offers for customizations along the way.  I use Traditional for control of the installation.  The installation manual is available for download.  Click Image for Windows (it will open in a new tab) and scroll to the bottom of the page, then click the "Manual" button to download.
On a new installation, you will likely need to restart your computer.  The current version (June 2022) of Image for Windows is 3.53, and updates for 3.xx are free for licensed users.
These are the settings I use, YMMV.  On the opening screen when launching IFW: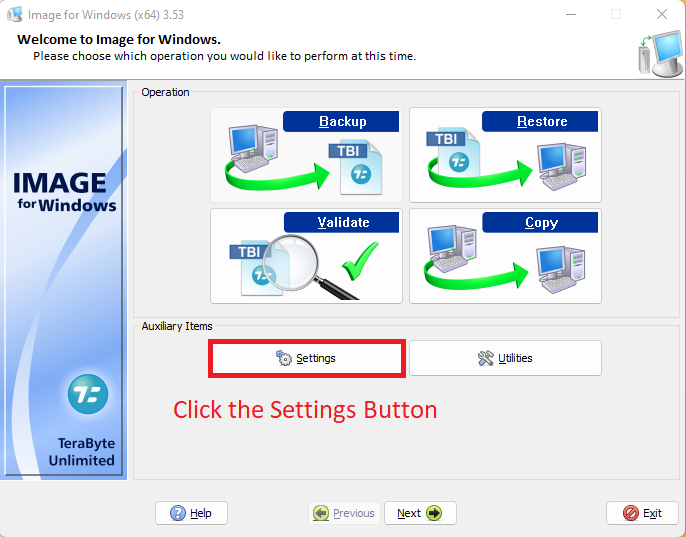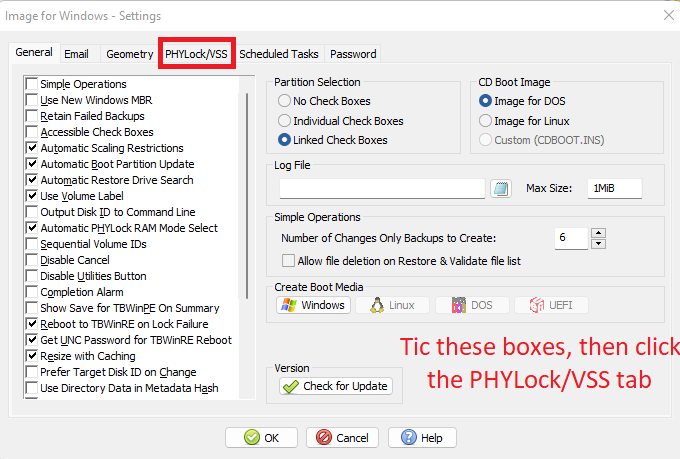 If you are using BITLocker, make sure "Use VSS When Available" is selected.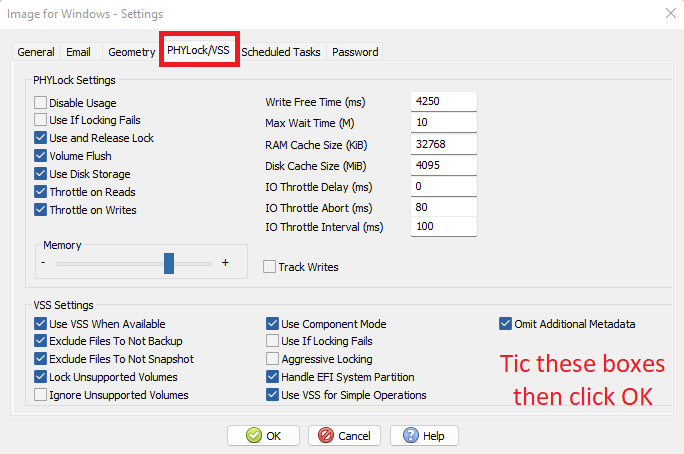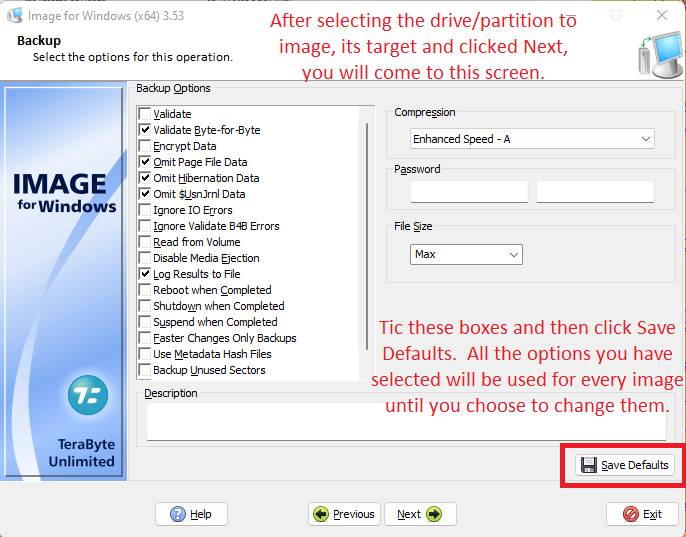 Always create a fresh drive image before making system changes/Windows updates; you may need to start over!
We were all once "Average Users". We all have our own reasons for doing the things that we do to our systems, we don't need anyone's approval, and we don't all have to do the same things.
1 user thanked author for this post.