I have 4 machines linked with a local network operating with a Verizon DSL modem/router.  My primary machine is a W10 Desktop that is Ethernet linked to the modem/router.  A Windows XP desktop is also using Ethernet to the modem/router.  I have W10 and Vista laptops that connect through the Wireless side of the modem/router.
I keep several continuing Excel files to maintain on going data.  I save the data on each of the four machines.
Periodically when I attempt to save one of the files to the W10 laptop – I am not able to access it and get the error pictured.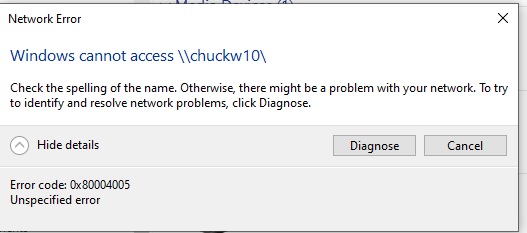 If I reboot the W10 machine I am good to go.