You can configure the Finder toolbar for functions you commonly use by dragging the items in the selection box and dropping them in the toolbar in a convenient location. Right click on the toolbar and choose "Configure Toolbar."
I have made these groupings:
1. Back/Forward, New folder, and Delete buttons.
2. View (folder, indented details, horizontal columns, stacked), sort-by, selected item tasks settings, share, and tags buttons.
3.Connect to server, Eject, Burn to disk, and Sugar Sync (offsite file sync app), and Search buttons.
Under the "item tasks" settings, you can choose further visual attributes.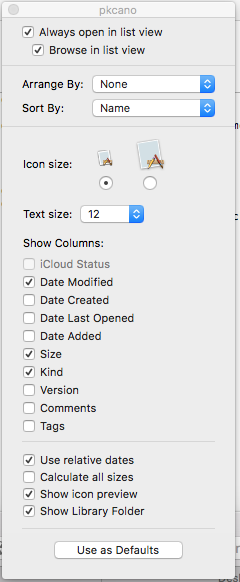 Settings include layout, sorting priority, icon and text size, and columns. You can set your preference as the default appearance.
1 user thanked author for this post.