Today as I stepped up to the computer, I watched as it was mysteriously rebooting itself. This is the first time I'd seen it actually happen in real time. A few days ago when I was nosing around the Events Viewer for something else, I noticed these but didn't believe they were happening. Now I do.
What would you go hunting to find out the cause of this thin-skinned baloney? The curious thing about this is the Windows 10 OS was wiped and reinstalled on this box in early-ish October. A Windows administrator these days I'm not.
Although the computer's in a locale with lots'a power outages, there's also a decent APC Sinewave APR unit on it, and it seems to have been functioning just fine. Nothing in its log about a power issue from today.
Merci for any help.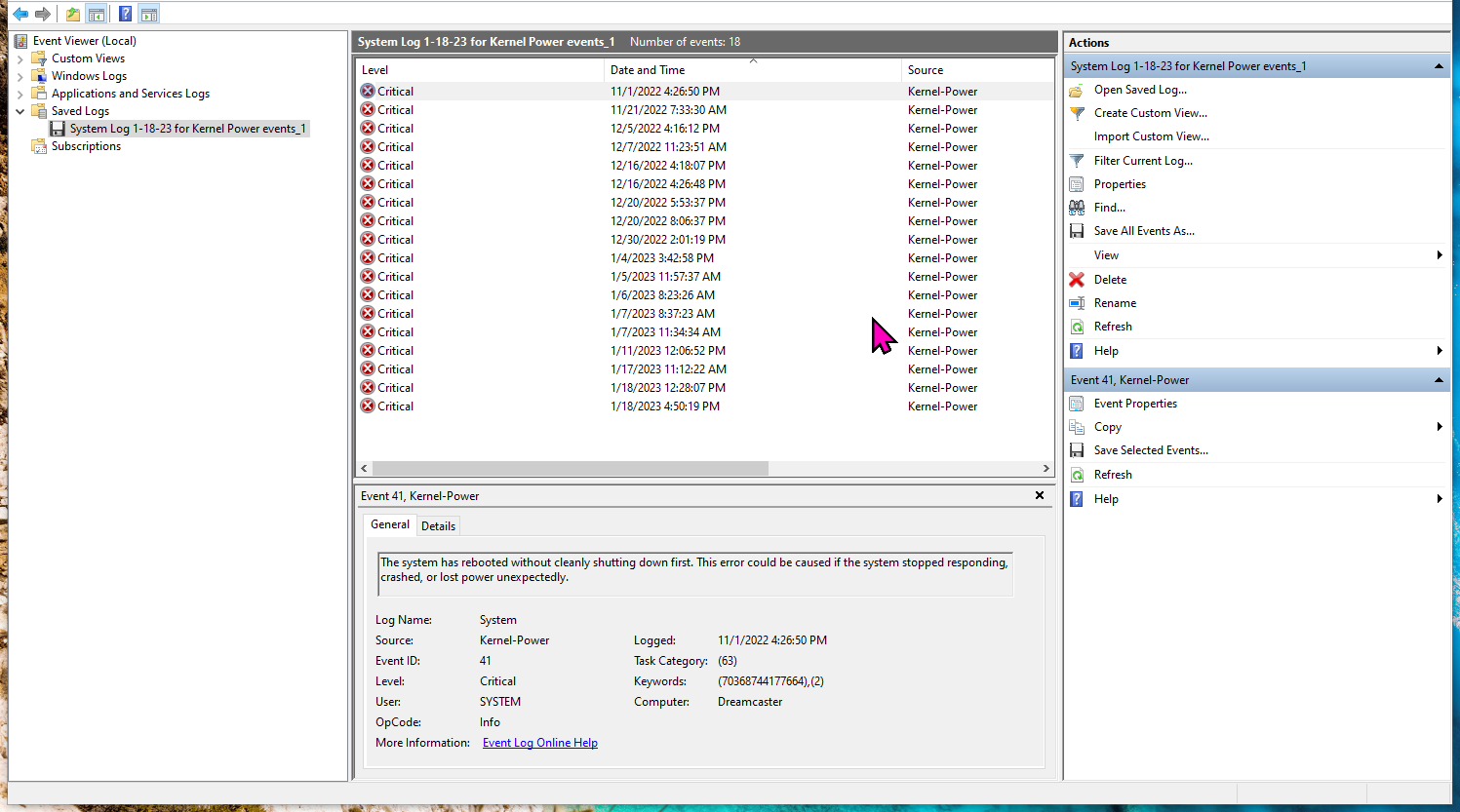 1 user thanked author for this post.