I would like to know how the "New posts since last visit" works. I just clicked that link and logged in on a computer I am trying (and trying and …) to get set up and I got this: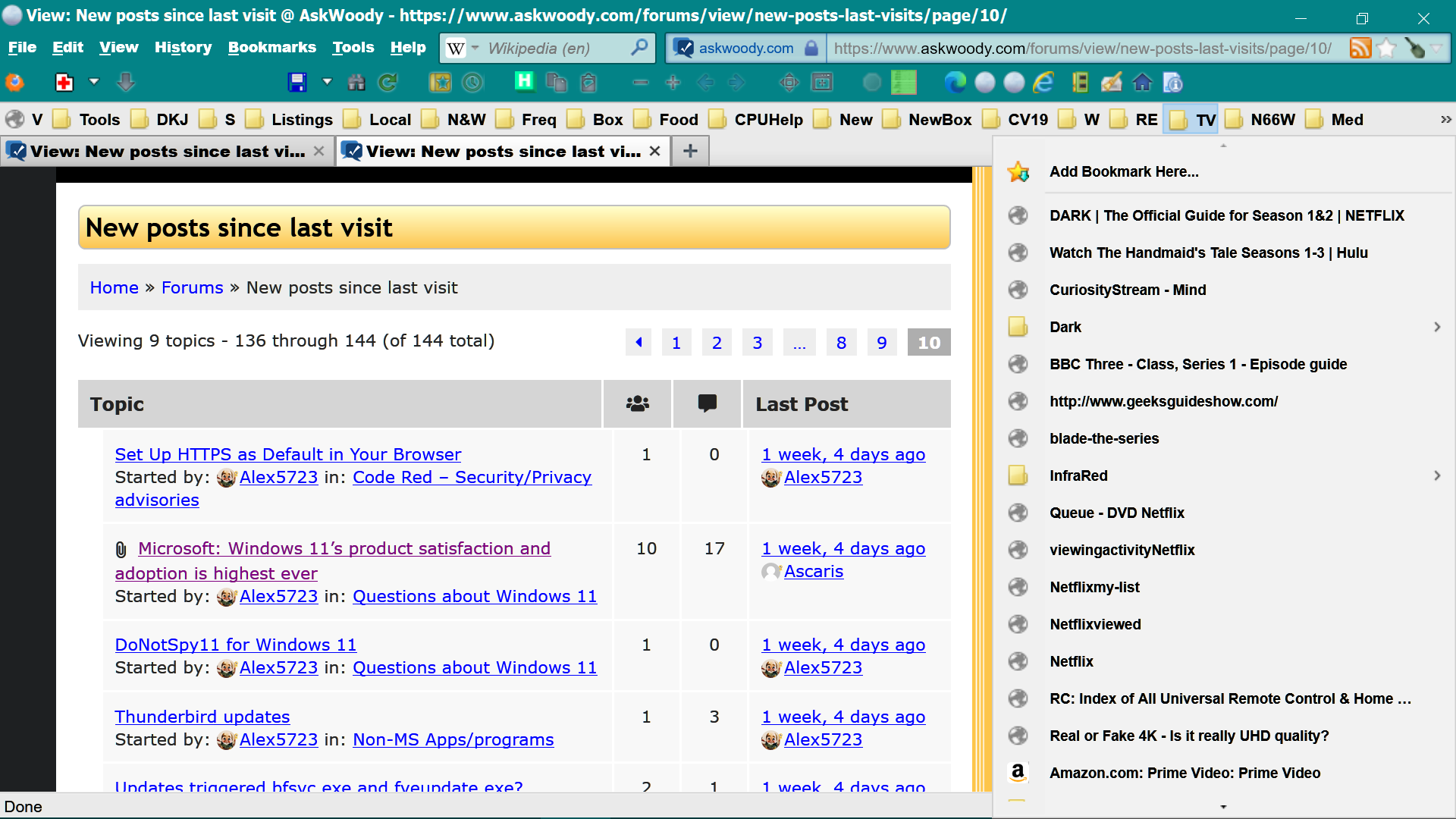 which shows "new" posts from over a week ago even though I have visited the forum yesterday. Usually when visiting with the same browser/computer I get mostly what one would expect. Why do I get this?
🍻
Just because you don't know where you are going doesn't mean any road will get you there.