Office 2016 is not working on my Skylake Win10-1909 laptop. I don't know which Office forum to post this in, so I am posting it in the default, general Office forum. But, to let you know what kind of MS-Office I have, here is the Account screen from Office 2019 from my other, Whiskey Lake laptop. The Account screen from 2016 looks exactly like this one from 2019. . I think I have Office 2016-C2R and Office 2019-C2R.[They are not subscriptions. These two Office products came with the machines when I bought them and vendor assisted me in activating them.]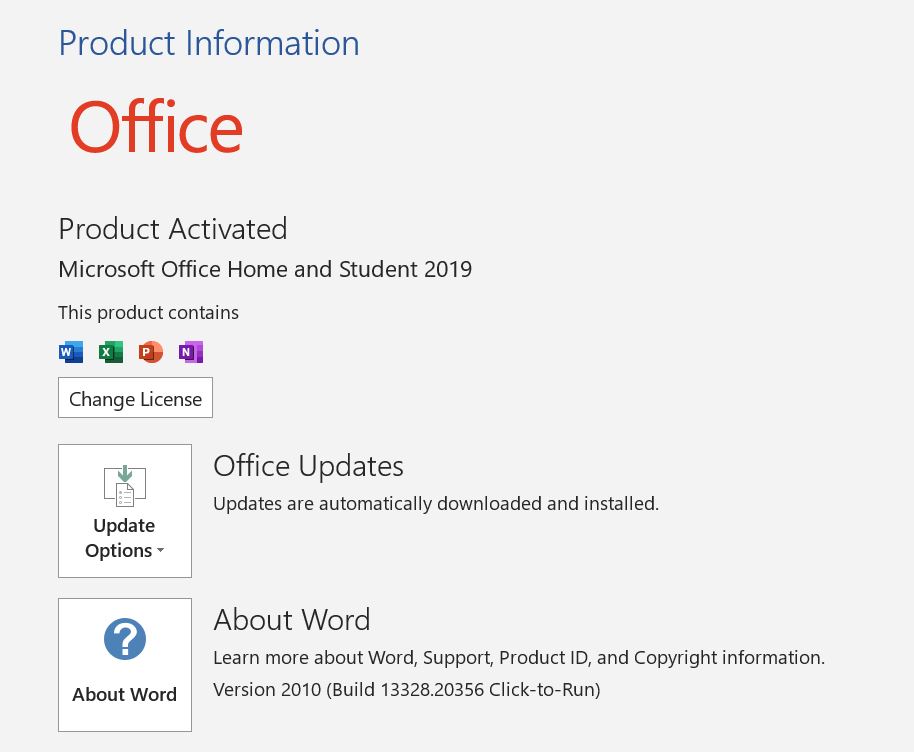 Well, here's the problem. I updated the Skylake machine that is running Office 2016 with the two November 10 patches–the CU for 1909 and the MSRT. After that, I used 2016 Word and 2016 Excel for about an hour or two, but then later when I went to open a Word file, I got this screen: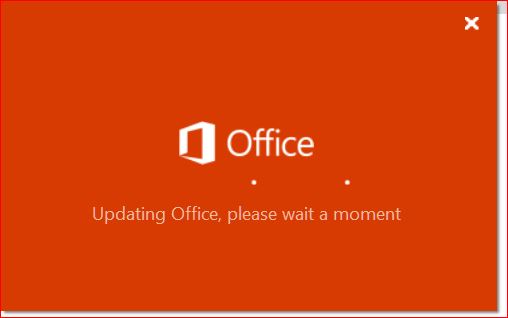 and then I got this dialogue box:

The same thing happens with an Excel file.
It looks like Office 2016 was updating and ran into a problem. I don't know how to get it working again. Does anyone have any ideas?
————————————————–
It could be a problem stemming from the Nov 10 Windows patch(es). But, as I say, both Word and Excel worked for about an hour or two after the Windows updating, and only later ran into problems.
Or it could be a problem stemming from Office updating. I think that Office 2016 Updates on the SkyLake machine are set to automatically install, but I can't open an Office file to see. But, I say "automatic install" because that's how it's set up on the Whiskey Lake machine with Office 2019.
—————————————-
NOTE: The machine that runs Office 2019 has not been updated yet with the Nov 10 patches, because although I have unhidden the Windows update files, the WU queue has not updated yet, so as of now, Office 2019 is working fine on the Whiskey Lake machine. But in case, there's a problem with Office updating, I've just now set the Update options to "Disable updates" on the Account page in Office 2019 on the Whiskey Lake machine.