I have Windows 10 set to Pause Updates. I have set the option in Word to NOT update Word automatically. I reckon that I should not be seeing updates.
Yet today when I closed a document in Word, I saw a window that I have never seen before. (I do not see it in other Windows/Word installations which haven't had opportunity to update.) I see this window only when closing a document which has not previously been saved. When closing a document which has been saved previously, but has been modified, I see the familiar "Want to save changes?" window.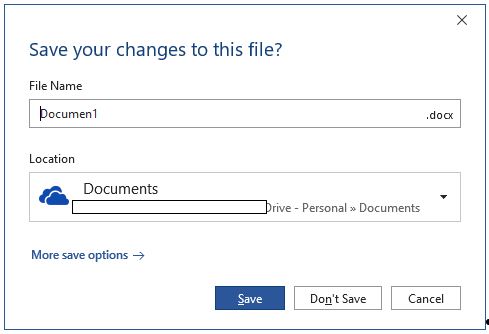 I'm wondering why I'm seeing updates. At the moment I'm working on a large documentation project with many screenshots. When an update like this occurs, all my previous screenshots for this feature will be inconsistent with any that I add going forward.
Is it possible to completely prevent automatic updates to Office 365?