PayPal now seems to demand that one lets this company know one's phone number before being able to see online the monthly statement on one's account activity.
I received the monthly email from PayPal that my account statement for July was ready for me to see, and after I logged in, the screenshot below shows what I saw. I consider this not so much as a safety precaution and more as an added risk. Any advisories or alarms, warnings, etc. can be sent by email to  my address, which PayPal obviously has. This additional information now requested is not, in my opinion, adding anything to the above.
Are others seeing this as well?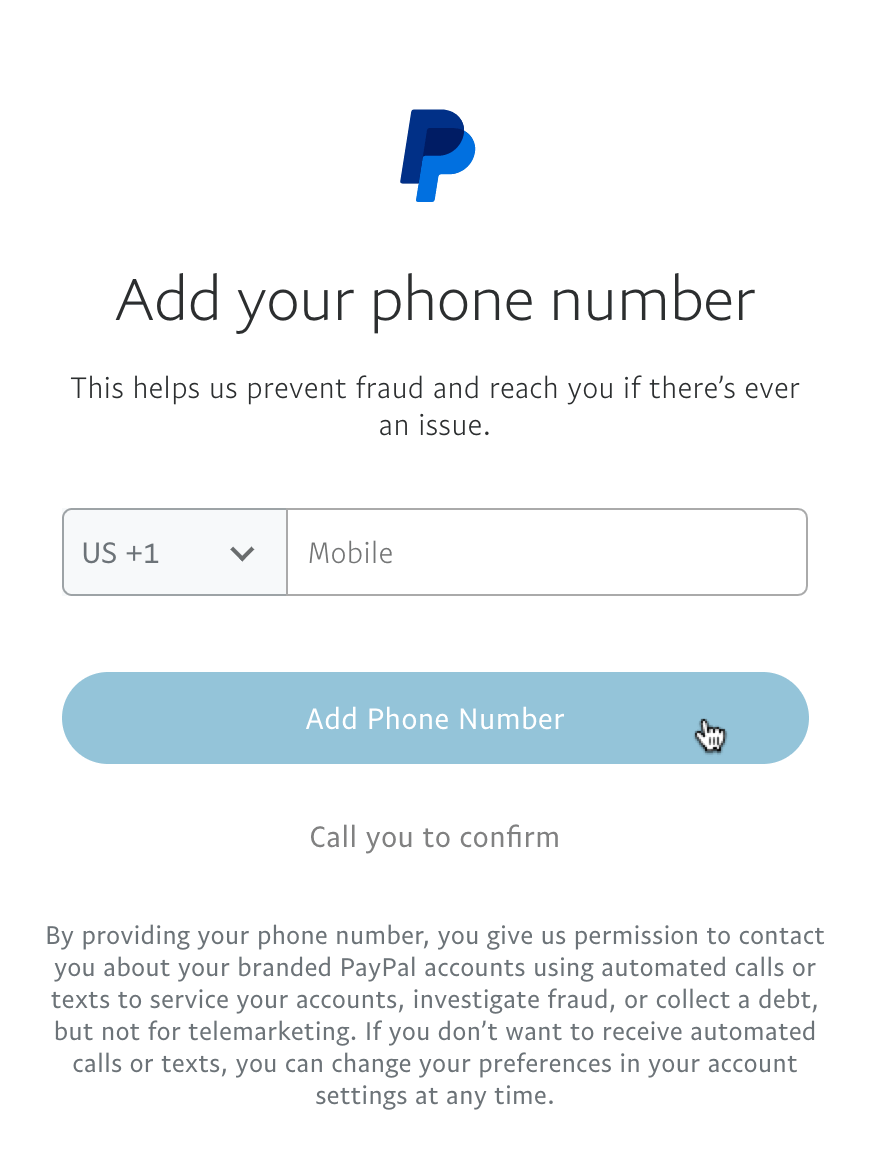 Ex-Windows user (Win. 98, XP, 7); since mid-2017 using also macOS. Presently on Monterey 12.15 & sometimes running also Linux (Mint).
MacBook Pro circa mid-2015, 15" display, with 16GB 1600 GHz DDR3 RAM, 1 TB SSD, a Haswell architecture Intel CPU with 4 Cores and 8 Threads model i7-4870HQ @ 2.50GHz.
Intel Iris Pro GPU with Built-in Bus, VRAM 1.5 GB, Display 2880 x 1800 Retina, 24-Bit color.
macOS Monterey; browsers: Waterfox "Current", Vivaldi and (now and then) Chrome; security apps. Intego AV
1 user thanked author for this post.