My router is an old Linksys WRT54G router which is set to WPA TKIP .
I installed 1903 on my laptop yesterday and I keep getting a warning about it being insecure and I should use WPA2 and the wireless connection won't start at bootup unless I physically connect to the wireless which works fine after that. So I went to the router and looked and there is a WPA2 personal available in the settings but it say's that all computers need to support it and it must be turned on in all computers.
My question is, if I turn on the WPA2 personal in the router, what do I have to do to each computer on the network? I looked at the properties for my wireless adaptor on my laptop and I see that there is a selection for WPA2  but there is no selection for my ethernet adaptors on any of the desktops or the laptop.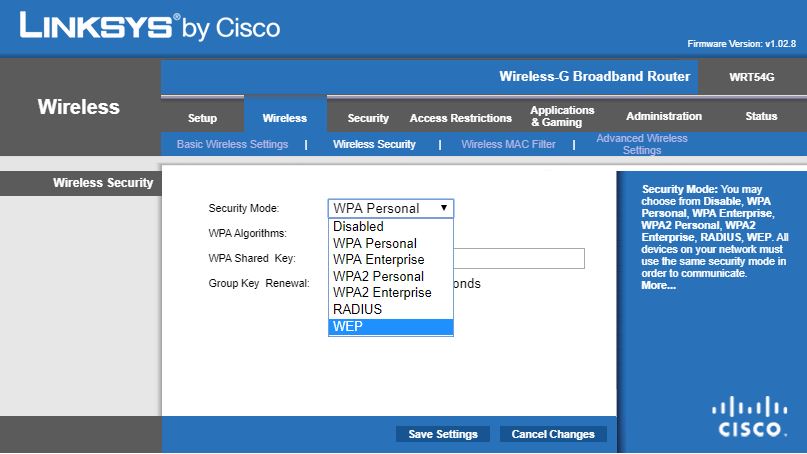 Don't take yourself so seriously, no one else does 🙂
All W10 Pro at 22H2,(2 Desktops, 1 Laptop).