Running Windows in a Virtual Machine (VM) on a Mac makes sharing files and folders between the two operating systems extremely easy. The virtualization software in this case is Parallels Desktop for Mac.
When you install Windows in a VM using Parallels Desktop, you have the option (among many other options) to share or not share the files and folders between the two operating systems. You can choose to share only in one direction, or as in this case, both ways.  Besides having both OSs on the same computer ,and being able to run them simultaneously, this is SO MUCH EASIER than trying to set up sharing across a network.
For the Windows VM to be able to access the Mac files and folders, you can specify "None" for no access, "all disks" to share everything on the Mac, or "Home folder only" to share only the Mac's User folder. If the Mac is connected to external storage (iCloud, Dropbox, Google Drive) you can also allow access to these.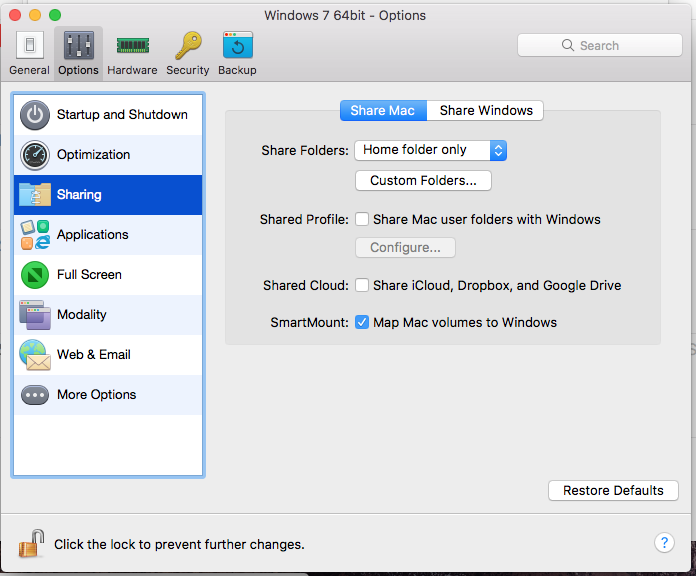 Parallels will automatically put a "Parallels Shares" shortcut on the Windows desktop. From the Windows VM, Explorer will look like this.

For the Mac to access the Windows files and folders, it is a matter of checking two boxes. And if the Windows VM is connected to One Drive, that can be shared also.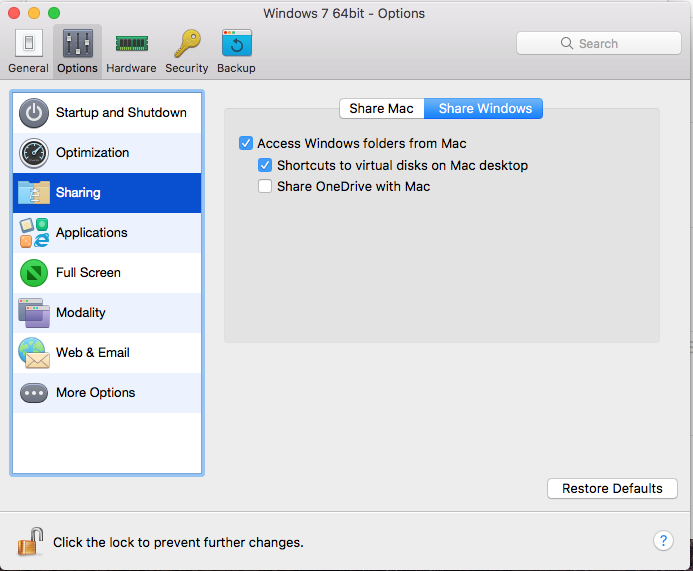 On the Mac, Finder will look like this.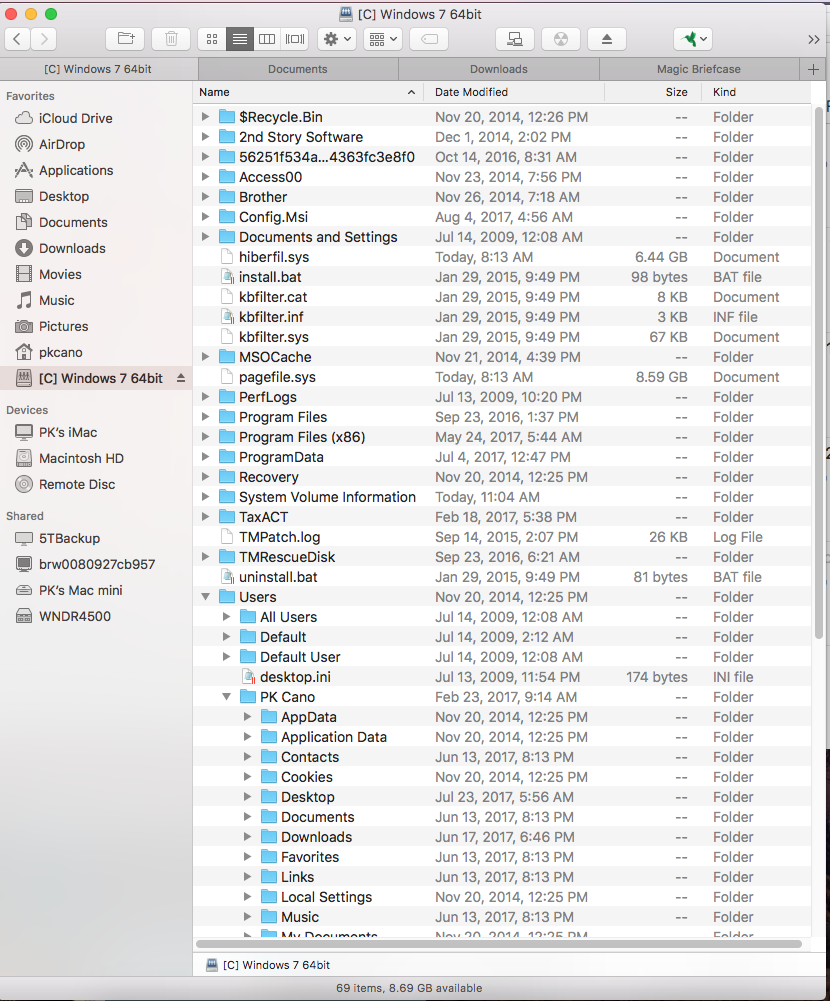 It certainly simplifies sharing between the two OSs.
2 users thanked author for this post.