There is not allot to tell. When I start up in the morning, it is there….
When Go to Woody's Blog it is there….
My ICON is on AskWoody Blog Post when I Click it….
My ICON is missing Click on (Comment on the AskWoody) Lounge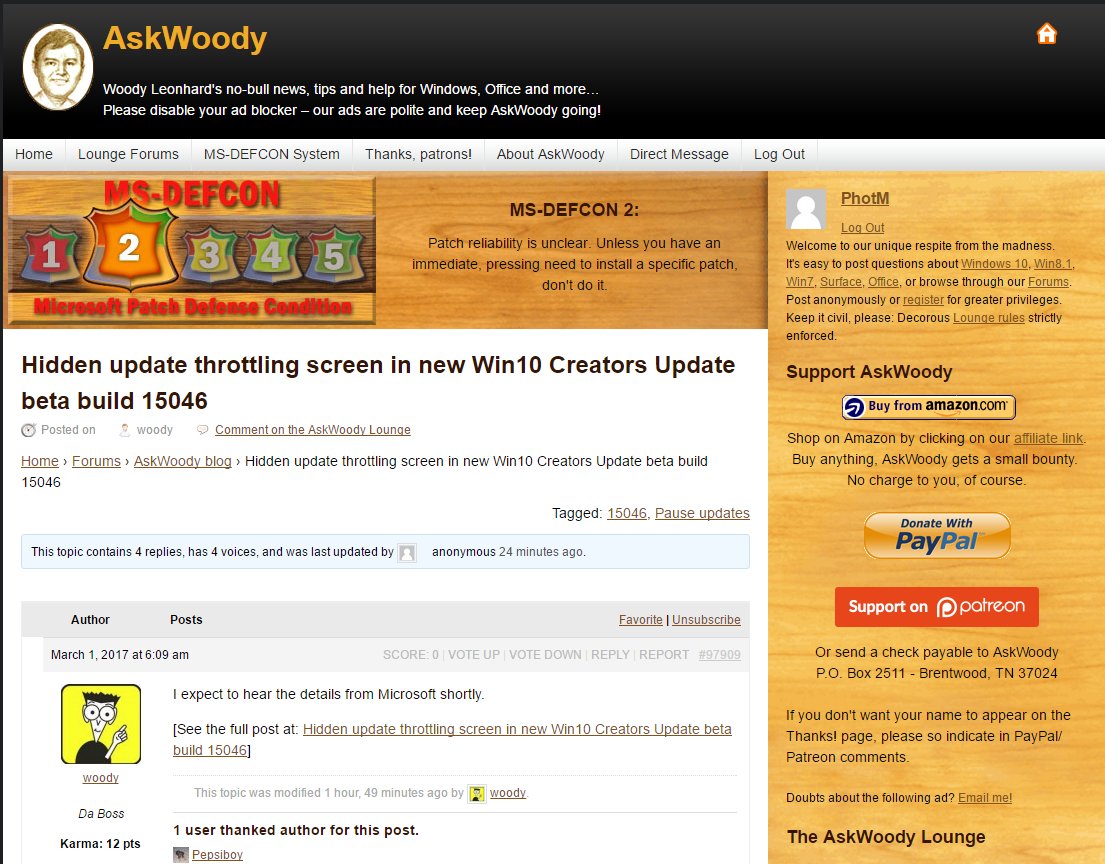 Where does my ICON go…..
--------------------------------------
1. Tower Totals: 2xSSD ~512GB, 2xHHD 20 TB, Memory 32GB
SSDs: 6xOS Partitions, 2xW8.1 Main & Test, 2x10.0 Test, Pro, x64
CPU i7 2600 K, SandyBridge/CougarPoint, 4 cores, 8 Threads, 3.4 GHz
Graphics Radeon RX 580, RX 580 ONLY Over Clocked
More perishable
2xMonitors Asus DVI, Sony 55" UHD TV HDMI
1. NUC 5i7 2cores, 4 Thread, Memory 8GB, 3.1 GHz, M2SSD 140GB
1xOS W8.1 Pro, NAS Dependent, Same Sony above.
-----------------