NTLite has been around for a long time, but until today I haven't used it since my XP days.  My Windows installations already have lots of (for me) useless and unnecessary bloat removed, and today I decided to check out the latest version of NTLite.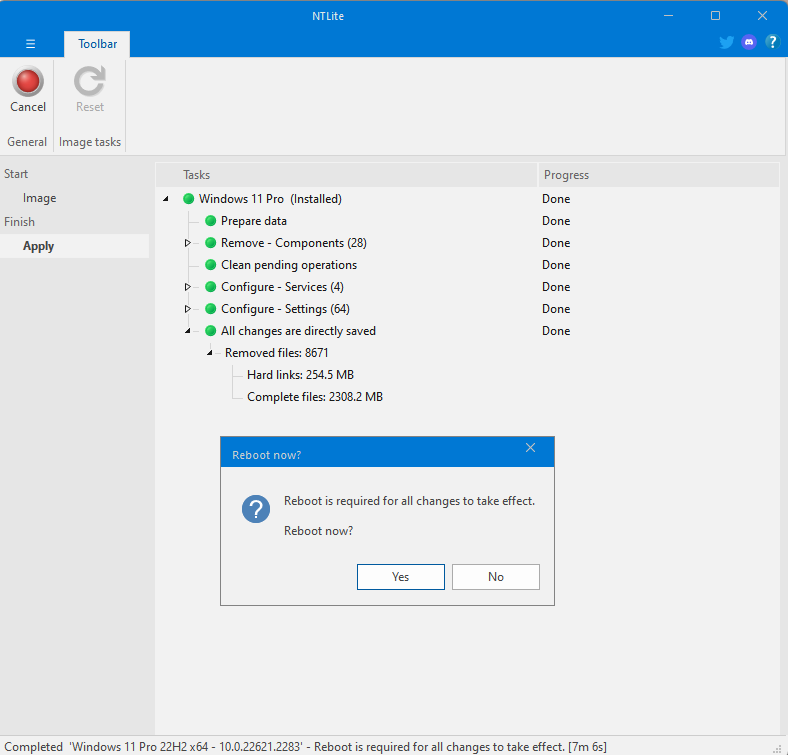 The free version works on ISO's, but by buying a license ($42.92 US) "Next to editing images, you can also do the same actions on your existing Windows installation in-place, without reinstallation."  Just took a reboot for what I did.  I removed an additional 2.25GB from my Windows footprint.
Always create a fresh drive image before making system changes/Windows updates; you may need to start over!
We were all once "Average Users". We all have our own reasons for doing the things that we do with our systems, we don't need anyone's approval, and we don't all have to do the same things.