In both my computers, one 7 years old (Win 10) and the other brand new (Win 11), Google's Chrome and Microsoft's Edge fail to update.
Chrome's error message is: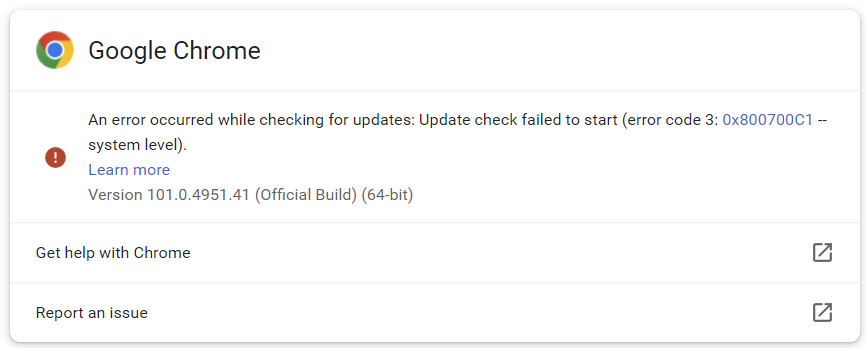 Edge's error message is very similar:
I already tried removing and re-installing Chrome, and repairing Edge. Makes no difference.
Where should I go look for a solution (their "Learn more" doesn't make me any wiser)?
P.S. Firefox is my standard browser.
1 Desktop Win 11
1 Laptop Win 10
Both tweaked to look, behave and feel like Windows 95
(except for the marine blue desktop, rgb(0, 3, 98)
1 user thanked author for this post.