Hi there, I wanted to share tool called BLOATBOX – it can remove unwanted apps from your brand new Windows system. Version 0.13.0 is out. No installation is needed, just unpack and run.
GitHub – BloatBox
Its very simplistic and its very small (16,4 KB)
You select apps on the left pane, move them to right and remove selected ones from your PC by button "Uninstall" in the lower section. Works for me 100% so far..
Sometimes its hard to recognize apps, but its still far less complicated than removing them from PowerShell.
It is recommended to perform system restore point/backup before removing any apps.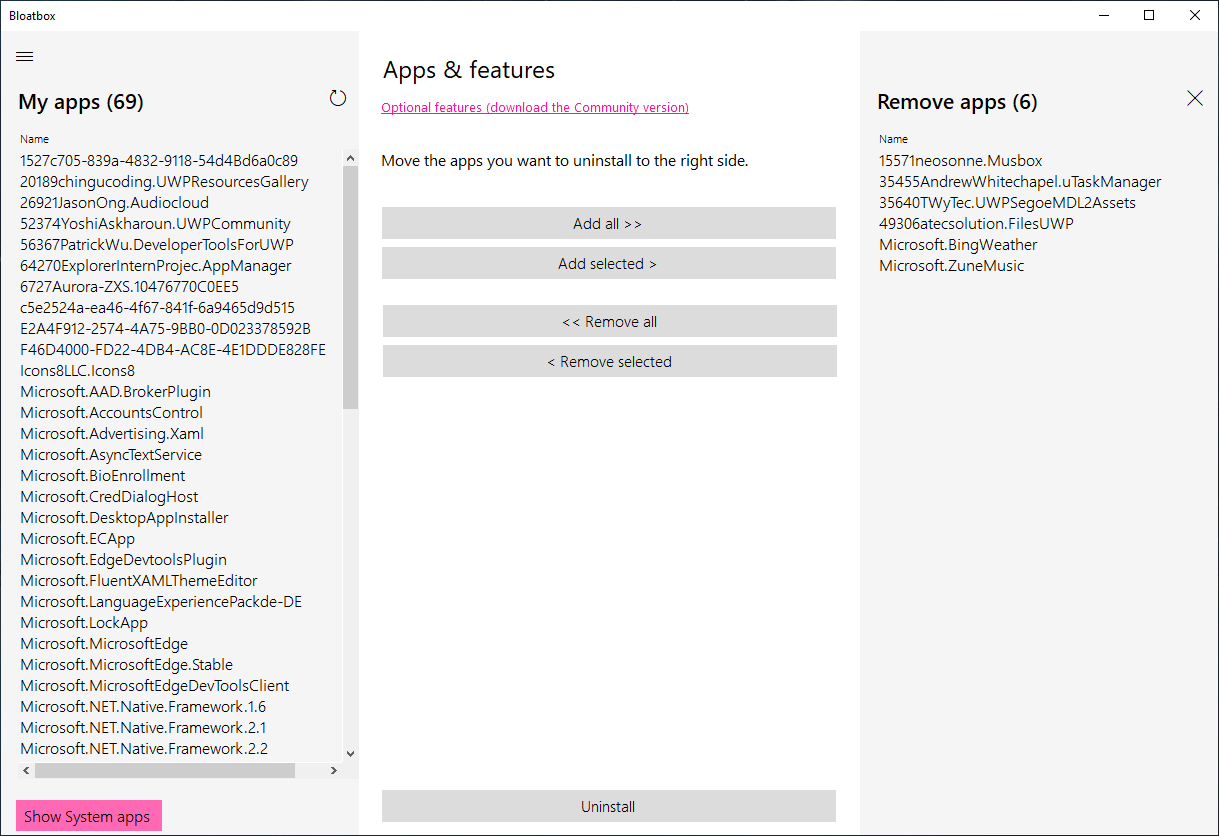 Dell Latitude 3420, Intel Core i7 @ 2.8 GHz, 16GB RAM, W10 22H2 Enterprise
HAL3000, AMD Athlon 200GE @ 3,4 GHz, 8GB RAM, Fedora 29
PRUSA i3 MK3S+