After being able to do this for years without problems by now, I have been trying since yesterday to watch programs streamed from Netflix with the latest version of Waterfox recently released (G4.0.3.1) and getting the error message you can see in the first screenshot included here. The information found in "Learn More", as you can see in the second screenshot, is about the version of FireFox no longer being supported.
A glitch? Someone at Netflix has it for Waterfox? What's going on?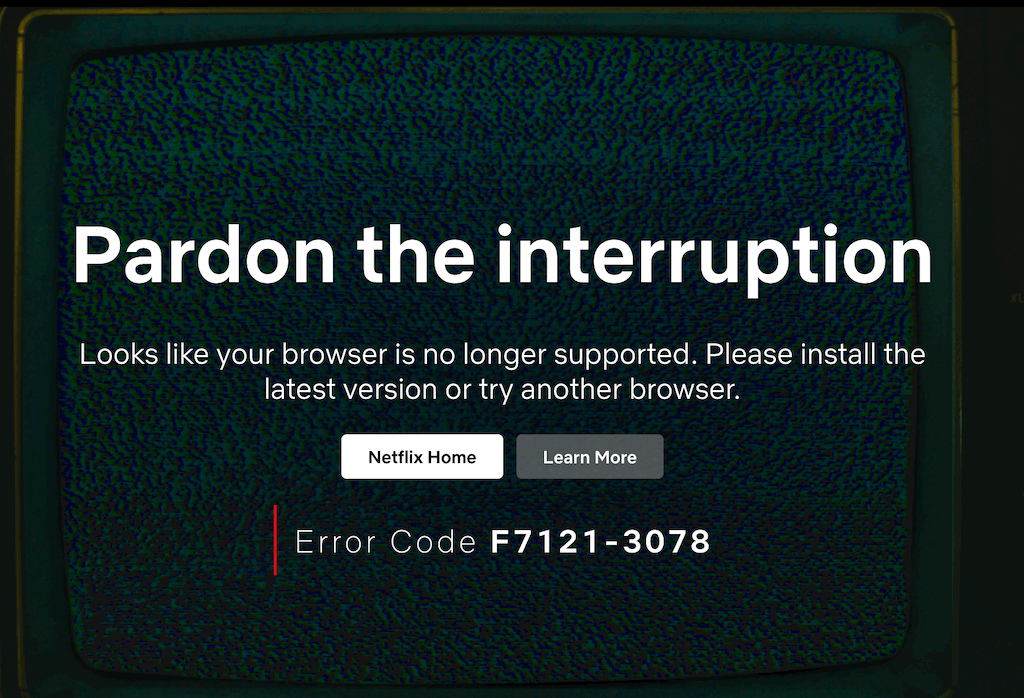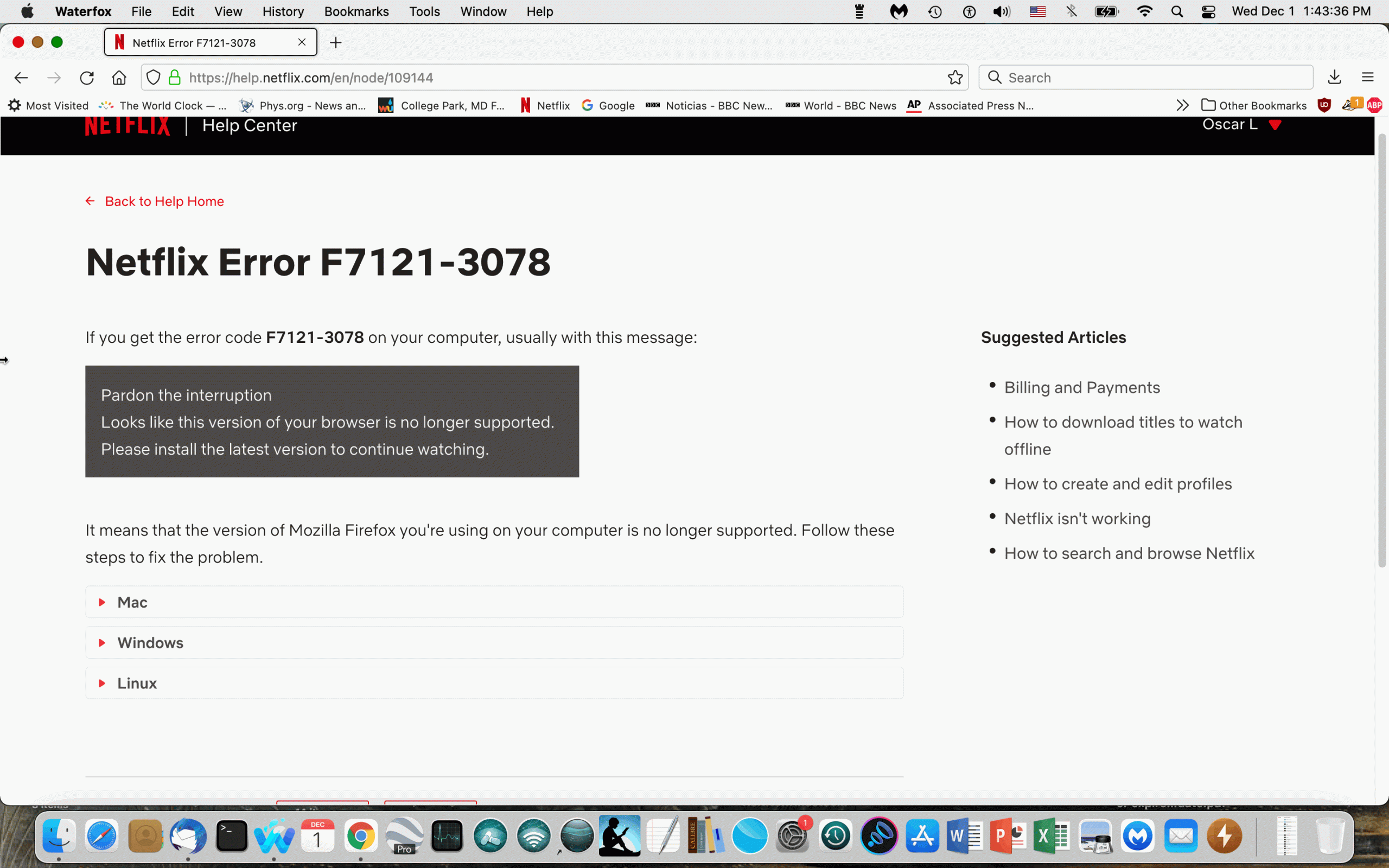 Ex Windows user (Win. 98, XP, 7) since mid-2020. Now: running macOS Big Sur 11.6 & sometimes, Linux (Mint)
MacBook Pro circa mid-2015, 15" display, with 16GB 1600 GHz DDR3 RAM, 1 TB SSD, a Haswell architecture Intel CPU with 4 Cores and 8 Threads model i7-4870HQ @ 2.50GHz.
Intel Iris Pro GPU with Built-in Bus, VRAM 1.5 GB, Display 2880 x 1800 Retina, 24-Bit color.
Waterfox "Current" and (now and then) Chrome; also Intego AV and Malwarebytes for the Mac.