Running Mint Mate 20.3 on Dell Optiplex 5060 desktop.  Browser is FF 106.0.  Couple of weeks ago, Monday 11/13, an e-newspaper site which I visit daily and to which I hold a paid subscription, began displaying incorrectly- a substantial upper portion of the page was hidden.  Restarting the computer, reloading FF and reloading the site made no difference.  After a major runaround, customer service sent me a screenshot showing the correct display, thus indicating that the problem was local.  Our other machine- HP laptop, Mate 19.2, FF 105.0.3, was able to display the site correctly.
The previous day, I ran several updates in the desktop, see s/shot.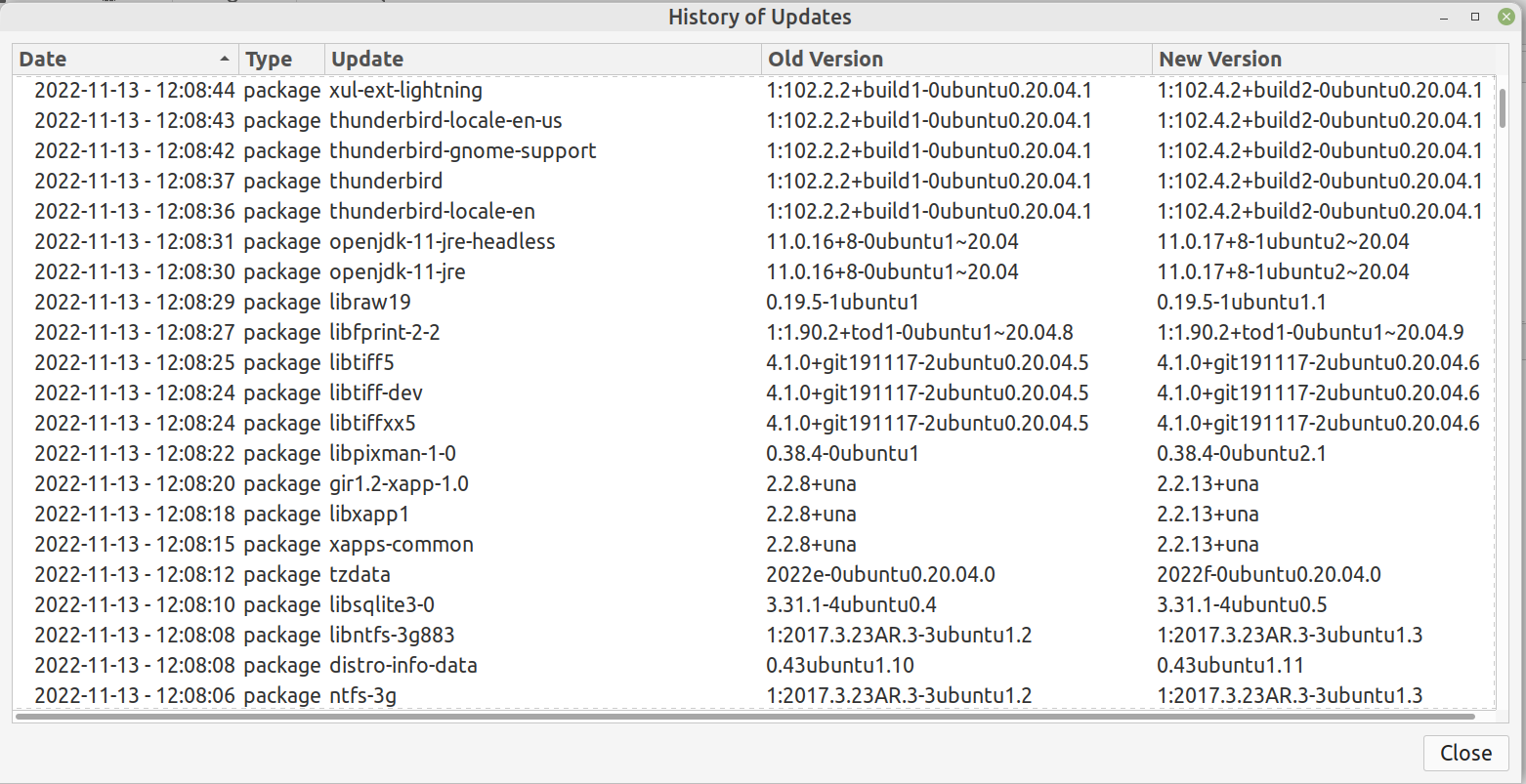 Note that this list does not include a FF update or a kernel update.  My workaround, installing Vivaldi, allows me to view the e-newspaper site correctly.  While there were no FF updates in the list, there have been a series of missteps by the FF developers this year, an ongoing situation.  The published updates from FF each seem to arrive with a new batch of errors, and have made me leery of installing them for fear of going from bad to worse.
Looks to me that some incompatibility between Mate 20.3 and FF 106.0 has reared its head, although not triggered by an update of either.  Comments?
Linux Mint Mate 19.2 & 20.3