ISSUE 20.44.F • 2023-10-30 • Text Alerts! • Gift Certificates
You're reading the FREE newsletter

You'll immediately gain access to the longer, better version of the newsletter when you make a donation and become a Plus Member. You'll receive all the articles shown in the table of contents below, plus access to all our premium content for the next 12 months. And you'll have access to our complete newsletter archive!
Upgrade to Plus membership today and enjoy all the Plus benefits!
In this issue
INTEL NEWS: 14th Gen processors, and (of course) AI
Additional articles in the PLUS issue
PUBLIC DEFENDER: Anyone can render you naked with three mouse clicks
OFFICE: Why not to use Outlook (new)
MICROSOFT NEWS: A strong Microsoft
ON SECURITY: Browsers and search engines
---
ADVERTISEMENT

The Nokbox

Estate Planning & Organization

If something were to happen to you tomorrow, would your next of kin be prepared to manage all of your assets, finances, and wishes?

They will if you have a Nokbox: a Next of Kin box.
---
INTEL NEWS
14th Gen processors, and (of course) AI

By Will Fastie
Intel made some impressive announcements, but Qualcomm may get all the good press.
You know we've been following developments in silicon carefully over the past couple of years. Our focus has been largely on Apple because of its bold initiatives with its M-series of chips.
That coverage has not been to tout Apple, although it's abundantly clear that the company's products, especially Macintosh, have shown market share improvements. Our purpose has been to underscore what we perceived as a lag in Intel's ongoing development. Windows users don't gain anything from Apple's proprietary silicon, but they lose something if Intel can't keep up.
What we have not done particularly well is track Intel's progress in catching up. I have watched each generation since 11, albeit casually; I did not find anything worth writing about. With 14, however, I'm moderately impressed with Intel's progress.
Within days of Intel's recent announcements, Qualcomm threw quite a wrench into the works. I'll get to that in a moment.
The S-series
Intel's announcement was for the "enthusiast" versions of the chips, primarily desktop systems for gamers, creators, and those in need of workstations. Intel introduced six chips in all, but in pairs. All six are K models, which means over-clocking is possible. But three of the models have the additional designation F, which means they do not include on-board graphics processing units (GPUs). Figure 1 shows the three K models; the GPU features below the double line are not present in the KF models. Otherwise, the specifications for each chip are identical.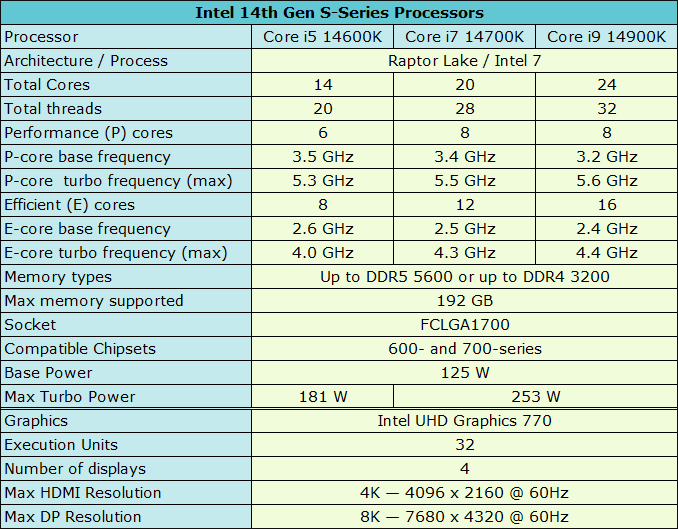 Figure 1. Basic specifications for Intel's new S-Series 14th Gen processors
As you can see, these chips have high core counts, high thread counts, and high core frequencies. The chips also have quite good base frequencies. Cores are divided between performance cores (which support hyper-threading) and efficiency cores (which do not). All are based on the Raptor Lake architecture and use Intel's 7nm manufacturing process. All support a huge amount of RAM.
Intel made a special effort to point out that these processors are compatible with the existing 600- and 700-series chipsets. This means a simplified design process for motherboard manufacturers. It's not uncommon for chipsets to support multiple generations of processors, but it is a bit unusual for a new processor to support two past generations. It's more typical for a new processor to support the current chipset generation and the next one. Be that as it may, the new motherboards I checked that used one of these processors were all based on 700-series chipsets.
Another indicator of the high-end nature of these chips is the absence of an i3 version. As for pricing, a compatible motherboard and the i5-14600K costs approximately $560, about $100 more than I paid for my i5-11600K-based system two years ago. That processor has six cores and 12 threads; this new i5-14600K adds eight efficient cores. Pricing seems reasonable.
Intel touts the family as having turbo clock rates of up to 6GHz. That's not shown in Figure 1 because it applies only to the i9-14900K/KF chips and only when a special version of Turbo-Boost is enabled. It's better for comparison purposes if the clock rates shown are used. There are also some features missing from Figure 1 because Intel was ambiguous about them. For example, the initial press release mentioned Wi-Fi 7 and Thunderbolt 5, but three days after the announcement the language was adjusted to indicate that both were "coming soon."
These processors require a lot of power, especially when running in turbo mode. That's important to keep in mind because this is just the opening salvo for 14th Gen. We will undoubtedly see mobile processors in the not-to-distant future.
AI
It's gotten to the point that if MacDonald's introduces a new burger, there will be some sort of reference to AI in the press release. Intel is no exception to this rule, mentioning its efforts on the AI side in almost every press release. This is understandable; AMD beat Intel to the punch with the hardware acceleration needed by AI and Intel is trying to catch up.
The key takeaway is this, from the AI PC Acceleration Program press release:
Intel's AI PC Acceleration Program will enable artificial intelligence (AI) on more than 100 million PCs through 2025, propelled by the upcoming launch of Intel® Core™ Ultra processors on Dec. 14.
The Ultra line of processors was announced this past June and I mentioned it in Intel Rebrands in the June 19 issue. At the time, Intel said Ultra would appear in 2H23; we now know it really meant two weeks before the end of 2023. What we did not know four months ago was that Ultra would be the line of chips associated with Intel's AI initiatives. We still don't know much, but check out Intel's AI-related material listed in the "Intel Resources" list below.
The most significant part of the quote above is "100 million PCs." Intel isn't talking about servers here. It's talking about desktop (client) computing. Intel is saying that roughly seven percent of desktop PCs will be able to do heavy AI lifting two years from now. It that comes to pass, it will be a major milestone in the history of personal computing.
Q3 2023 Financial Results
Although the news above is moderately exciting, the financial results are in for Intel's latest quarter. As they have for quite some time, they do not appear stellar at first glance.
Revenue for the quarter was $14.2 billion, down 8% over the quarter one year ago (Y/Y). Net income was $300 million, down 71% Y/Y. Long-term debt increased from $37.7 to $46.6 billion, or 24%. On the asset side of the balance sheet, property, plant, and equipment rose from $80.9 to $93.4 billion. This makes sense because Intel has been investing heavily in new manufacturing facilities (fabs) and equipment at multiple locations around the world.
Whether these investments will pay off in the long run is yet to be seen. Intel lagged in fabrication for a number of years and is, in effect, investing now when it should have been investing all along. But in spite of these difficulties, Intel remains in a dominant position with respect to desktop and server silicon and has demonstrated that it can deliver economies and performance in the laptop sector.
Intel Resources
The videos above are on the Intel Technology YouTube channel.
I'd like to give a little shout-out to Intel PR, which responded promptly and clearly to my requests for additional information. I appreciate the efforts of any company's PR team, but Intel got back to me almost instantly, a refreshing difference.
Qualcomm the disruptor
This came out of the blue, a complete surprise. Qualcomm, long a leader in processors for smartphones, announced its entry into the PC market with its Snapdragon X Elite processor. Here are the major bullet points from its October 24 press note, Qualcomm Unleashes Snapdragon X Elite: The AI Super-Charged Platform to Revolutionize the PC:
The Snapdragon® X Elite platform features the custom integrated Qualcomm Oryon™ CPU – the new CPU leader in mobile computing – and delivers up to 2 times faster CPU performance versus the competition, matching competitor peak performance with one-third of the power.
Built for AI, Snapdragon X Elite is capable of running generative AI models with over 13 billion parameters on-device and continues to expand Qualcomm's AI leadership with 4.5 times faster AI processing power than competitors.
PCs powered by Snapdragon X Elite are expected from leading OEMs starting mid-2024.
Further details are contained in Qualcomm's data sheet.
Oryon is a custom ARM chip, precisely like Apple's M-series chips. Many of the claims about Snapdragon X Elite are made in comparison to Apple. But that's not because Qualcomm is hopeful of having Apple adopt its chips — it's because folks like me are comparing Intel chips to Apple silicon. In other words, Qualcomm is gunning for a share of the Windows PC market. It might actually succeed because the company is now in a position to provide early samples to PC manufacturers, who can decide if those chips are desirable in their designs. With Qualcomm saying directly that we will see such PCs in the middle of next year, the company has clearly landed some sales.
Will this affect the Windows PC market? Apple is taking some market from Windows, but so far it's on the margin, a few percentage points. Apple is mostly interested in making its entire product line vertically integrated so it controls the entire ecosystem. Qualcomm, on the other hand, can shoot for a share of the general PC market, made up mostly of Windows PCs.
That's no threat to Microsoft; it will sell Windows either way. But for Intel, it's a bigger threat than Apple silicon.
The contents of this article are not to be construed as investment advice. Will Fastie is not a financial analyst and no longer holds SEC licenses. Please consult your personal broker or financial consultant for guidance.
Join the conversation! Your questions, comments, and feedback
about this topic are always welcome in our forums!
Will Fastie is editor in chief of the AskWoody Plus Newsletter.
---
ADVERTISEMENT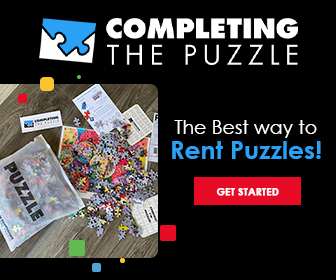 ---
Here are the other stories in this week's Plus Newsletter
PUBLIC DEFENDER

Anyone can render you naked with three mouse clicks

By Brian Livingston

Artificial-intelligence technologies have so invaded our lives that now dozens of sketchy websites enable anyone to upload a picture of your face and immediately receive an AI-generated nude that's completely photorealistic.

Tech-savvy perverts have published fake nudes of celebrities for years, of course. But making those falsified images required at least some talent with Photoshop and other image-editing tools.

At the new AI-fake websites, you just upload a
fully clothed headshot of anyone. You then click, click, click, and you have a "nudified" copy. Most people would believe the resulting image is an actual photograph of how the victimized person supposedly looked at the time.

OFFICE

Why not to use Outlook (new)

By Peter Deegan

Underdeveloped and overhyped, a truly new Outlook is coming. But it's not yet a proper replacement for either the Windows or Mac version of Outlook.

As usual, Microsoft is hyping a product that's still a work in progress. I'll explain the dirty little secrets behind Outlook (new) — that's one of its names — and why serious Outlook users should not touch it yet.

Outlook (new) is now replacing Windows Mail and Calendar apps in new Windows 11 installations. Existing Mail/Calendar app setups will continue to work.

MICROSOFT NEWS

A strong Microsoft

By Will Fastie

Microsoft's FY24 Q1 numbers are excellent and will please investors, but results in certain sectors may spell future trouble.

These days, decoding financial statements can be very difficult, much more so than during my time as a securities analyst in the '90s. Complicating matters today are strained economies, inflation, political uncertainty, post-pandemic recoveries, supply-chain disruption, and currency fluctuations.

Despite all that, Microsoft's first-quarter financial results justify optimism.

ON SECURITY

Browsers and search engines

By Susan Bradley

If you are as old as I am, you will remember the revolutionary changes the browser Netscape Navigator and search engine AltaVista brought to our desktops.

In what now seems like an overnight event, all those research topics that used to require a trip to our local libraries became a mere dial-up call away, using our light-speed, 9600-baud modems. Okay, a little patience was required in those days, even once those ubiquitous modems reached the dizzying heights of 56K.

At about the same time, we witnessed the start of what was to become a decades-long browser and search-engine war, during which we all have probably changed allegiances several times.
---
Know anyone who would benefit from this information? Please share!
Forward the email and encourage them to sign up via the online form — our public newsletter is free!
---
Enjoying the newsletter?

Become a PLUS member and get it all!

Don't miss any of our great content about Windows, Microsoft, Office, 365, PCs, hardware, software, privacy, security, safety, useful and safe freeware, important news, analysis, and Susan Bradley's popular and sought-after patch advice.

PLUS, these exclusive benefits:

Every article, delivered to your inbox
Four bonus issues per year, with original content
MS-DEFCON Alerts, delivered to your inbox
MS-DEFCON Alerts available via TEXT message
Special Plus Alerts, delivered to your inbox
Access to the complete archive of nearly two decades of newsletters
Identification as a Plus member in our popular forums
No ads

We're supported by donations — choose any amount of $6 or more for a one-year membership.
---
The AskWoody Newsletters are published by AskWoody Tech LLC, Fresno, CA USA.
Your subscription:
Microsoft and Windows are registered trademarks of Microsoft Corporation. AskWoody, AskWoody.com, Windows Secrets Newsletter, WindowsSecrets.com, WinFind, Windows Gizmos, Security Baseline, Perimeter Scan, Wacky Web Week, the Windows Secrets Logo Design (W, S or road, and Star), and the slogan Everything Microsoft Forgot to Mention all are trademarks and service marks of AskWoody Tech LLC. All other marks are the trademarks or service marks of their respective owners.
Copyright ©2023 AskWoody Tech LLC. All rights reserved.