ISSUE 20.23.F • 2023-06-05 • Text Alerts! • Gift Certificates
You're reading the FREE newsletter

You'll immediately gain access to the longer, better version of the newsletter if you make a donation and become a Plus Member. You'll receive all the articles shown in the table of contents below, plus access to all our premium content for the next 12 months. And you'll have access to our complete newsletter archive!
Upgrade to Plus membership today and enjoy all the Plus benefits!
In this issue
PATCH WATCH: Can we control the changes to our operating systems?
Additional articles in the PLUS issue
PUBLIC DEFENDER: Watch out for fake 'Windows Defender' scares
HARDWARE: Diagnostics and testing? Get it all done in a flash.
MICROSOFT 365: Dip your toe into Visio Online
---
ADVERTISEMENT
Exclusive WinX Video Converter Giveaway for AskWoody
Dear AskWoody readers,

We are thrilled to gift WinX Video Converter to you. Whether you enjoy recording or watching videos, this 4K video toolbox is tailored perfectly for you.

Convert any format: MP4, MKV, AV1, HEVC, H.264, AVI, WMV, MP3
Download videos: Save videos from YouTube and 1000+ sites
Compress video: Reduce video size by up to 90% flawlessly
Edit video easily: Trim, crop, adjust parameters, and add subtitles
Fastest speed: GPU acceleration tech enables speeds 47x faster
---
PATCH WATCH
Can we control the changes to our operating systems?

By Susan Bradley
I grew up on television shows such as Bewitched, in which Samantha, the character played by Elizabeth Montgomery, could just wiggle her nose and things would do what she wanted them to do.
Until something went wrong, that is, and she'd have to explain to Darrin that, well, things didn't quite go as planned.
Sometimes updating Windows is like that.
Going back as far as I can remember, we've been dealing with service packs for Windows. More often than not, these service packs were disruptive. As much as people wax poetic about Windows XP, the installation of Windows XP Service Pack 2 required a lot of recoding of drivers so hardware would work with the new, hardened operating system.
Version after version, Microsoft took great pains to make the process of moving from one version to another easier and quicker. For the most part, its efforts succeeded. For example, upgrading from 21H2 to 22H2 for Windows 10 and 11 has been relatively pain-free.
But that's not what I'm going to focus on today. Instead, I want to talk about what's next.
Microsoft calls them "moments," little releases that make small changes in the operating system. These relatively small updates do not make broad changes and are thus easier to test and roll out to workstations. Initially we thought that moments were controllable only for businesses in a network setting, but those controls are not as robust as we originally thought.
What can we control?
Two recent Microsoft articles showcase the moments that can be controlled. You'll want to bookmark these two pages and keep track of them going forward.
First up is the Microsoft support page Windows Configuration Updates, which provides a continuing list of moment features that can be controlled. The second is Microsoft's support page May 24, 2023—Windows configuration update, which lists the changes that will be released using Controlled Feature Rollout (CFR). Under CFR, Microsoft will gradually roll out new features; once the features have been deemed stable, they will appear in a subsequent monthly update.
Remember: You can control moment releases via Group Policy, Intune, or perhaps a Registry key.
For Group Policy, the setting can be found under Computer Configuration | Administrative Templates | Windows Components | Windows Update | Manage end user experience | Enable features introduced via servicing that are off by default. You can see the relevant dialog in Figure 1.

Figure 1. Group Policy Editor can enable features turned off by default in Windows 11 22H2.
For Intune, the setting is under:
/Device/Vendor/MSFT/Policy/Config/Update/AllowTemporaryEnterpriseFeatureControl
In the Intune settings catalog, this setting is named Allow Temporary Enterprise Feature Control under the category Windows Update for Business.
With these settings in place, you can defer rolled-out changes such as Touch-optimized taskbar for 2-in-1 devices, which was included in the February 28 and later updates. If you are surprised that the list is longer, so am I. It appears that's the only feature that has this Enterprise gating feature.
Clearly, Microsoft is using its telemetry to ensure that updates are successful and that users are able to use the features appropriately. The features include such items as new changes to file explorer, a VPN icon, and others. But just as clearly, it's not the granular control of the updates that I originally thought.
Dribbling updates on the Apple platform
Lest you think that Windows is the only platform that dribbles its updates to ensure that what they intend to deploy to their customer base actually works as expected, Apple updates also dribble out. Questions about this began to appear in a Reddit thread that was eventually removed. However, the gist was captured on a variety of other sites, such as this post about staggered updates at the iDownloadBlog (iDB). Apple executive Craig Federighi stated:
We incrementally roll out new iOS updates by first making them available for those that explicitly seek them out in Settings, and then 1-4 weeks later (after we've received feedback on the update) ramp up to rolling out to devices with auto-update enabled.
Like Microsoft, Apple has been establishing hardware restrictions to force customers to move to new hardware in order to continue to receive updates. macOS Ventura, for example, works only on 2017-era and later equipment, as documented. This mandated hardware change means that many users will wait until the timing is right — or their hardware wears out — before moving to a new platform. And just like Microsoft, Apple annually presents its plans for the new operating system features.
WWDC 2023, Apple's annual Worldwide Developers Conference, begins today, June 5. We anticipate hearing about iOS 17, iPadOS 17, macOS 14, watchOS 10, and tvOS 17. You can watch the presentations online. Apple uniquely provides updates to its hardware releases to "encourage" its customer base to upgrade.
Enticing us to change
Ultimately, the two major vendors in technology must balance the needs of their customer bases against the need to stay in business. Both vendors earn their money in slightly different ways.
But one thing is clear in the case of Microsoft — services and subscriptions are key to the revenue stream needed for the long-term growth of the company. Years ago, the IT presenter Mark Minasi used to joke that Microsoft built software for the "Fortune 499," meaning every large company in the Fortune 500 excluding Apple.
Whether we are consumers or small businesses — for both these vendors — we must always determine how to get the best bang for our bucks without breaking the bank. Change is not a bad thing, but it needs to be change that helps our personal or business technology. Ultimately, we have the best control of all, deciding to update our technology to the latest Windows or Apple software and hardware.
Or not.
Resources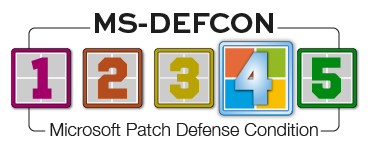 Join the conversation! Your questions, comments, and feedback
about this topic are always welcome in our forums!
Susan Bradley is the publisher of the AskWoody newsletters.
---
ADVERTISEMENT
---
Here are the other stories in this week's Plus Newsletter
PUBLIC DEFENDER

Watch out for fake 'Windows Defender' scares

By Brian Livingston

My readers are reporting a new wave of fraudulent "security warnings" that freeze the screen, threaten to auto-delete users' files, exhort victims to call what is supposedly a Microsoft phone number, and demand a fee for useless "virus removal."

Bogus messages from "Microsoft," "Google," and every other famous name in the tech industry are as old as the Internet, of course. But the frauds seem to be getting more intense and, unfortunately, more convincing all the time.

HARDWARE

Diagnostics and testing? Get it all done in a flash.

By Ben Myers

Bootable USB flash drives are wonderful for doing many different software tasks when working on computers, but year by year they pile up.

I needed to rid myself of my dependency on the many bootable flash drives I have collected in the last few years, by putting the most frequently used software on a single flash drive.

MICROSOFT 365

Dip your toe into Visio Online

By Peter Deegan

I'm going to introduce you to Visio Online which is, in effect, Visio Jr. It's available to most people with a Microsoft work or school plan.

Visio for the desktop is very powerful and can seem scary, with all manner of features and connections to databases — and a price tag to match. None of this applies to Visio Online.
---
Know anyone who would benefit from this information? Please share!
Forward the email and encourage them to sign up via the online form — our public newsletter is free!
---
Enjoying the newsletter?

Become a PLUS member and get it all!

Don't miss any of our great content about Windows, Microsoft, Office, 365, PCs, hardware, software, privacy, security, safety, useful and safe freeware, important news, analysis, and Susan Bradley's popular and sought-after patch advice.

PLUS, these exclusive benefits:

Every article, delivered to your inbox
Four bonus issues per year, with original content
MS-DEFCON Alerts, delivered to your inbox
MS-DEFCON Alerts available via TEXT message
Special Plus Alerts, delivered to your inbox
Access to the complete archive of nearly two decades of newsletters
Identification as a Plus member in our popular forums
No ads

We're supported by donations — choose any amount of $6 or more for a one-year membership.
---
The AskWoody Newsletters are published by AskWoody Tech LLC, Fresno, CA USA.
Your subscription:
Microsoft and Windows are registered trademarks of Microsoft Corporation. AskWoody, AskWoody.com, Windows Secrets Newsletter, WindowsSecrets.com, WinFind, Windows Gizmos, Security Baseline, Perimeter Scan, Wacky Web Week, the Windows Secrets Logo Design (W, S or road, and Star), and the slogan Everything Microsoft Forgot to Mention all are trademarks and service marks of AskWoody Tech LLC. All other marks are the trademarks or service marks of their respective owners.
Copyright ©2023 AskWoody Tech LLC. All rights reserved.