ISSUE 18.14.F • 2021-04-19
In this issue
PATCH WATCH: End of the road for old Edge
Additional articles in the PLUS issue
LANGALIST: OneDrive, several problems
PUBLIC DEFENDER: Some laptops claim Thunderbolt 4 support but don't deliver
LINUX: Windows to Linux? Are you ready to take the leap?
ONEDRIVE TIP: All storage is not created equal
---
PATCH WATCH
End of the road for old Edge

By Susan Bradley
The April 13 updates bring a close to "old"  or "legacy" Edge and force us to say hello to "new" Edge. The Windows 10 updates released in April will remove legacy Edge and replace it with new Edge.
I've noted before that when I've set a default PDF viewer and then installed new Edge, it has been necessary to reset the preference. Resetting default applications always has been problematic in Windows 10; it has often taken several feature releases before things settled down and defaults were respected.
One downside of new Edge is sharing the same rendering codebase as Chrome, because it introduces security threats that did not exist before. Sure, the old Edge was annoying, hardly anyone used it, and every vendor under the sun would declare it unusable — but that meant it wasn't quite as large a target as Chrome or Firefox. Just this week, two Chrome zero days were published online, evidence that my conservative guidance to "wait and see" is not prudent when it comes to browsers. Updates for Chrome, Edge, Vivaldi, and other browsers should always be automatic and applied quickly unless community guidance reveals a show-stopping issue.
For corporate patchers who prepared a custom ISO or slipstream media with the April Windows 10 updates and failed to install the March 29 servicing stack update ahead of time, you may end up with a situation in which the new Edge replacement does not occur. If this affects you, follow these instructions. This caution does not apply to consumers, just businesses.
Uninstalling Edge
This may become my mantra because I've said it before. As I get up in years, my patience to deal with technology issues diminishes. It means I will compromise on some technology choices because I know that, down the road, it will make my life easier. Here's one example. If you don't want new Edge on your computer, don't bother removing it. Instead, make your favorite browser the default and remove access to new Edge by removing any desktop shortcuts as well as its icon from the start menu and/or taskbar. In other words, hide it. If testing or other tasks require it, you can always find it on the alphabetical programs list on the start menu.
If you really want to uninstall Edge, it's not impossible. But it is harder and perhaps not for the faint of heart, because you'll need to work at the command line. Here's the process. I strongly recommend backing up your system first. Clearly, Microsoft is not making it easy for us.
Following up on March printer issues
Windows 10 and 8.1, plus the monthly rollups of Windows 7, are — fortunately — cumulative, so you don't have to suffer through attempting to install the multitude of fixes that came out last month. All you need is the one update for April. However, if you own a Dymo label printer, you have to jump through a few more hoops.
As Dymo notes on its website, issues with printing blank labels from their software have been resolved. You will need to update DYMO Connect, DYMO Label Software, or Dymo ID (XTL). This is most easily done from the Help menu by clicking on Check for Updates. Alternatively, you can download the newest version of the software from Dymo's website. At the moment, Dymo has an emergency message at the top of its home page with direct download links. If that is gone, consult the support pages.
The only other issue I've seen with the April updates is a corner case caused by dental software giving a bad workaround for slowness. I don't see any trending issues with printing in the April updates. The March winds seem to have given way to a nice spring.
Conexant folks are still stuck
Well, I have good news and bad news. The good news is that resident AskWoody subscriber and Windows 10 guinea pig Howard, whose 1909 Windows 10 machine suffered from the Conexant audio driver bug, was finally offered the 20H2 release. He had purposely held back to see whether Microsoft would automatically fix the issue with the audio driver. The bad news is that the Microsoft updating experience was less than ideal. From his notes:
During the last stage of the update process, *before* the first reboot (from Windows into the upgrade environment), the progress stalled out at 61%.
After waiting for more than an hour, he went into Event Viewer and saw an error message that the upgrade to 20H2 had failed. However, no such warning was presented within the WU interface, neither as a notification nor in any other way! Had he not scanned Event Viewer (most people would not), he would not have known the process had failed!
He rebooted (as per MS advice that some systems may fail, and rebooting can resolve), went back to WU; again, process stalled at 61%.
He did some research: the stall at 61% seems to be a common issue with systems having Conexant drivers during the insider phase of the 20H2 release, and for some during the general release.
He rebooted again, disabled the driver (but did NOT delete or change to a generic), rebooted, launched WU — which was still stuck at 61%. He then rebooted once again, deleted the driver and its files (from within device manager), did not reboot, and then ran WU again.
This time, 1909 was successfully upgraded to 20H2 (and pretty quickly, too).
After logging into Windows post-update, he saw that the same Conexant driver had been downloaded and installed by Windows (which is something others have also reported).
As Howard noted: "Had I been an average user, I would probably have been stuck at 61% indefinitely. In my quick research, some reported being stuck at 61% for days and never completing the upgrade."
As he put it best: "So the good news is I am on 20H2 and all seems well. The very bad news: MS 'offered' the update via Windows Update, which, one would assume, means they lifted the block and resolved the issue."
Microsoft's feature upgrade experience should be much better.
Shut down doesn't?
A recent Windows 10 oddity, as many have discovered, is an unusual update behavior. If you choose "install updates and shut down," that is not exactly what happens — there is another step. The update process begins with the installation of updates, but because some updates cannot be completed until the system has been restarted, that is exactly what happens — a restart. After that intervening restart, the updates are completed and then the system shuts down.
Sometimes I don't understand Microsoft updates, do you?
Ralph Waldo Emerson wrote, "A foolish consistency is the hobgoblin of little minds. A great person does not have to think consistently from one day to the next." That may be true, but it sure would be nice if Microsoft's update process was consistent every month.
Microsoft Exchange at risk again
Microsoft's email server, Exchange, is once again in the news. A Texas court authorized the FBI to reach out to Exchange servers hacked in last month's attacks and remove the malicious web shells still on the servers. Some in social media feel that this is an overreach, while others — such as Dave Kennedy, founder of TrustedSec — indicated on social media that they were fans of the actions taken.
Unfortunately, April has brought more security vulnerabilities in Exchange. If you are a small or medium business or a consultant who supports Exchange for your clients, I recommend installing these updates as soon as possible.
Office 2010 still supported
Regardless of Microsoft's official support policy for Office 2010, which reads "support for Office 2010 ended on October 13, 2020, and there will be no extension and no extended security updates," we are still receiving updates. Historically, security updates might filter out for a few months after official end of support and then stop. However, this is now the seventh month of security updates for a product that is supposed to get none. I'm not complaining; it's a good thing we are receiving these because six of the seven updates released this month are fixing remote code-execution bugs. We will have to wait and see whether we get updates next month as well.
When you receive Microsoft Office documents (Excel, Word, Access, etc.) from others, always be sure the source is trusted before opening.
Set those deferrals
Here's a gentle reminder. Ensure that your Targetreleaseversion is set on your 20H2 Windows 10 PCs. 21H1 is moving ever closer to the finish line. Remember, Home Edition users can push off feature releases as well with this easy reg-key method.
The other day, I noticed the official Microsoft helps Twitter account provided instructions to defer feature updates that would defer quality or security updates for only a short time. I found that funny. Unfortunately, Microsoft removed all the key GUI elements in the Windows 10 update interface to defer feature releases, and now the only reliable option available is this registry-key process. Here's hoping that someday Microsoft will offer up reasonable options to defer feature releases and security updates in all versions of Windows 10. Until then, at least the registry-key method does work!
Always wait and see, but so far, the April updates are looking much better than those in March. I'll be following up later in the month with any noted side effects. Until then, AskWoody remains at MS-DEFCON 2.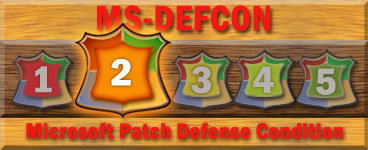 Questions or comments? Feedback on this article is always welcome in the AskWoody Lounge!
In real life, Susan Bradley is a Microsoft Security MVP and IT wrangler at a California accounting firm, where she manages a fleet of servers, virtual machines, workstations, iPhones, and other digital devices. She also does forensic investigations of computer systems for the firm.
LANGALIST

OneDrive, several problems

By Fred Langa

OneDrive's poor documentation and weak user interface can cause endless frustration.

Some important OneDrive procedures are left unexplained; others literally cannot be accomplished from the desktop and can be done only via the Web interface — but again, with nary a word of guidance.

PUBLIC DEFENDER

Some laptops claim Thunderbolt 4 support but don't deliver

By Brian Livingston

The new Thunderbolt 4 standard works with the latest USB-C–equipped laptops to drive two 4K monitors simultaneously, run high-speed external solid-state drives, and plug into docking stations that support a wide variety of peripherals, cables, and ports.

LINUX

Windows to Linux? Are you ready to take the leap?

By Sandra Henry-Stocker

Are tighter security, more customizable interfaces, and the availability of source code enough to make you switch? What does Linux have that Windows doesn't, and what might you lose by moving to Linux?

ONEDRIVE TIP

All storage is not created equal

By Will Fastie

The word "drive" in the name implies that OneDrive is just like any other local hard drive or solid-state drive in your system.

It isn't. I consider that a bug. A serious bug.
---
You're welcome to share! Do you know someone who would benefit from the information in this newsletter? Feel free to forward it to them. And encourage them to subscribe via our online signup form — it's completely free!
---
Like what you see in the
AskWoody FREE newsletter?

Become a PLUS member!

As a Plus member, you'll receive the full newsletter, including all our great content about Windows, Microsoft, Office, 365, PCs, MS-DEFCON Alert notifications, useful and safe freeware, and Susan Bradley's sought-after patch advice. Plus membership also allows continuous access to the complete archive of nearly two decades of Windows Secrets and AskWoody Newsletters.

Naturally, Plus members have all the benefits of free membership, including access to the popular AskWoody forums.

The cost? We're supported by donations — choose any amount for a one-year membership. Every little bit helps.
---
Publisher: AskWoody Tech LLC (sb@askwoody.com); editor: Will Fastie (editor@askwoody.com).
Trademarks: Microsoft and Windows are registered trademarks of Microsoft Corporation. AskWoody, Windows Secrets Newsletter, WindowsSecrets.com, WinFind, Windows Gizmos, Security Baseline, Perimeter Scan, Wacky Web Week, the Windows Secrets Logo Design (W, S or road, and Star), and the slogan Everything Microsoft Forgot to Mention all are trademarks and service marks of AskWoody Tech LLC. All other marks are the trademarks or service marks of their respective owners.
Your subscription:
---
Copyright © 2021 AskWoody Tech LLC, All rights reserved.