ISSUE 20.36.F • 2023-09-04 • Text Alerts! • Gift Certificates
You're reading the FREE newsletter

You'll immediately gain access to the longer, better version of the newsletter when you make a donation and become a Plus Member. You'll receive all the articles shown in the table of contents below, plus access to all our premium content for the next 12 months. And you'll have access to our complete newsletter archive!
Upgrade to Plus membership today and enjoy all the Plus benefits!
In this issue
MICROSOFT 365: New fonts and templates, but with traps
Additional articles in the PLUS issue
PUBLIC DEFENDER: MORE of your worst Windows 11 irritations solved
WINDOWS 11: Understanding Windows Subsystem for Android
ON SECURITY: The season of devices
---
---
MICROSOFT 365
New fonts and templates, but with traps

By Peter Deegan
Whenever you start a new document by clicking "Blank" (or "New") in Word, Excel, PowerPoint, or Outlook, you're almost certainly using Microsoft's default templates and fonts.
Microsoft has started pushing changes to those starting "blanks" for Microsoft 365 in a very special way that adds little compatibility traps for Office 2021/2019 as well as earlier versions.
You've probably heard about the change in default templates and the arrival of the new Aptos font family. What I'll explain here is the true scope of those changes and how they are quite different from past Office template and font changes.
All the Blanks are changing
In September, all Microsoft 365 apps, Word 365, Excel 365, PowerPoint 365, and emails with Outlook 365 will get new default templates that will be applied to new, blank documents. (See Figure 1.)

Figure 1. New blank buttons in Word, Excel, PowerPoint, and Outlook
The default template changes are in four parts, not the three Microsoft names.
A new font family is used in all those templates, limited to Microsoft 365 apps only.
A new default color scheme matches modern readability and accessibility standards. Most noticeably, yellow from the old theme has been replaced with purple. (Figure 2).

Figure 2. New default color scheme for Microsoft 365
Lines are thicker. (See Figure 3.)

Figure 3. More visible default lines are in Microsoft 365.
Styles are changing to match the new font and colors. The new Normal and Heading styles for Word 365 are shown in Figure 4.

Figure 4. Word 365's new styles, shown with samples and settings.
What's the difference?
Changes in Office templates have happened before, but only when a new version of Office is installed. Although the "C" family of fonts (Calibri, Candara, Consolas, Constantia, and Corbel) was added to Windows Vista and Office 2007, the default templates were changed and installed by default with Office 2013.
This time, the change is being pushed to Microsoft 365 apps; the user cannot opt out. Here's the really big news: the new default font family, Aptos, is available only to Microsoft 365 apps. The fonts are not installed in Windows/Mac for other programs to use. Obviously, that means font substitution problems when sharing files with other, non-Microsoft 365 users.
Aptos font family
Aptos is an entirely new font family that's installed in a special way so it appears only in Microsoft 365 apps. As we'll see, that means any document or email with Aptos fonts that you share will look a little different for anyone without Microsoft 365.
Aptos has many options: Light, Display, SemiBold, Bold, ExtraBold, Narrow, Serif, and Mono (Figure 5).

Figure 5. The full range of Aptos fonts, as shown in Word for Mac's superior font menu
The two main typefaces are Aptos (for body text) and Aptos Display (for headlines). See Figure 6.

Figure 6. Aptos and Aptos Display
Aptos Narrow is used in the new Excel 365 template to fit more text into each cell while also ensuring that numbers line up vertically (Figure 7).

Figure 7. Aptos Narrow font for Excel worksheets
There are other Aptos faces: Black and ExtraBold for titles, plus Light and SemiBold.
Two different Aptos fonts
All Aptos fonts are sans-serif except two, Serif and Mono (Figure 8).


Figure 8. Aptos Serif and Aptos Mono
Aptos Serif is an alternative to Aptos for body text because the little "serif" at the end of a line makes text easier to read. Other long-standing serif fonts are Times New Roman and Georgia.
Aptos Mono is a fixed width font for code, much like Courier New, Consolas, or JetBrains Mono.
How does Aptos compare with Calibri?
Aptos and Aptos Display are fairly similar to their predecessors, Calibri and Calibri Light. Over at office-watch.com, I've made sliders to easily compare each body and headline font.
New and old Office font – side-by-side comparison shows that the two body fonts Aptos and Calibri are much the same, but Calibri letterforms take up about 6% less horizontal space than the same text using Aptos.
With Heading fonts in Office, new and old side-by-side comparison, you can see that Aptos Display has thicker strokes/lines than Calibri Light.
Where are fonts saved in Windows?
For a long time, fonts were installed in the operating system and available to all programs. Microsoft has changed that, twice, in recent years. Moreover, fonts can be installed from the Microsoft Store or downloaded to Office software only as "cloud fonts."
When viewing installed fonts using settings in Windows or macOS, the Office cloud fonts are not shown. Aptos fonts are cloud fonts, available only to Microsoft 365 apps. The core fonts (Aptos and Aptos Display) are downloaded (pushed) automatically. The others are installed when requested: look for the little cloud-plus-arrow icon.
Fonts are now stored in three places in Windows. The first, and oldest, is the traditional fonts folder, \Windows\Fonts\. Fonts installed from the Microsoft Store are saved in \Program Files\WindowsApps\. Fonts from both these locations are visible when examined in Windows Settings under Personalization | Fonts. Store fonts are not displayed in the Fonts section of the old Control panel.
The Office cloud fonts? They are saved here:
C:\Users\<username>\AppData\Local\Microsoft\FontCache\4\CloudFonts\
None of the Office cloud fonts, including Aptos, appears in the Windows or Mac font settings. See Figure 9.

Figure 9. The fonts list in both Windows (left) and Mac (right) does not show Aptos or other Office cloud fonts.
Font substitution for Aptos
The Aptos fonts are available only to Microsoft 365 customers. No one else can get them, not even Office 2021 or Office 2019 licensees. Any documents, sheets, slides, or emails with Aptos fonts that are shared or sent won't appear the same on other computers.
Enter the world of font substitution, where software will choose another font if the nominated font in a document isn't available on that computer. If you share a document with Aptos font formatting, a PC without Microsoft 365 will automatically select another font.
Other versions of Office will probably use Calibri as the font substitute for Aptos. I say "probably" because no specific alternatives are nominated. The so-called "font stack" will consist of Aptos first, and then only the generic font "sans serif." If Aptos is not available, the app will then try sans serif, which it can interpret as it sees fit. It's up to the app to decide. In many cases, the visible difference will be small. However, if formatting is very tight, text lines may wrap differently.
Happily, Aptos fonts can be embedded in Word documents or PowerPoint slides to ensure the look is consistent. Go to File | Options | Save | Preserve Fidelity when sharing this document | Embed fonts in the file (Figure 10).

Figure 10. Font-embedding setting in Word and PowerPoint
Excel doesn't have a font-embedding option. Outlook emails using Aptos fonts will probably use Calibri on other email clients.
Switching back to the old Office templates
All the previous Office settings are still in each app, just saved under the name "Office 2013-2022." An example is Design | Fonts (Figure 11).

Figure 11. Previous Office defaults appear on menus.
Aptos is a nice and complete font family, but making it exclusively available to Microsoft 365 customers is pure Microsoft greed. Limiting primary font access is just another way for Redmond to push organizations to buy only "subscription" Office instead of using perpetual license Office 2021 or 2019. The company doesn't seem care about the font-compatibility troubles that it'll cause customers.
Join the conversation! Your questions, comments, and feedback
about this topic are always welcome in our forums!
Peter Deegan is the author of Windows 11 for Microsoft Office Users, Microsoft 365 for Windows: Straight Talk, Eye-Catching Signs with Word, Christmas Cheer with Office, and others. He is the co-founder and editor in chief of the Office Watch site and newsletters since they started in 1996.
---
ADVERTISEMENT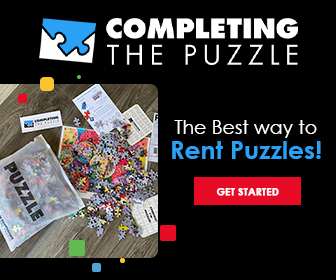 ---
Here are the other stories in this week's Plus Newsletter
PUBLIC DEFENDER

MORE of your worst Windows 11 irritations solved

By Brian Livingston

We'll all eventually be forced to upgrade from Windows 10 to Windows 11. Microsoft says it'll end security updates for Win10 on October 1, 2025, as I wrote in Part 1 of this two-part column.

In today's Part 2, I describe the two options we face: Hang on to our Win10 installations until the last possible moment, or take the time now to adopt Win11 and cure some of the worst bugs and stupidities that Redmond sent out the door with it.

WINDOWS 11

Understanding Windows Subsystem for Android

By Simon Bisson

Fill the "app gap" by running Android applications on your PC.

PC software is disappearing. Where there used to be full-featured desktop applications, there are now mobile apps and the Web. That's a problem, especially when it comes to working with smart homes and financial services. We don't always want to use a browser for devices such as doorbells and security cameras, and reaching for a phone to respond to an alert quickly takes you out of your flow.

That all adds up to a growing app gap, with the PC rapidly left behind.

ON SECURITY

The season of devices

By Susan Bradley

It's the time of the year when PSLs hit the menu.

What? You don't know what PSL means? Of course you do, because Pumpkin Spice Lattes arrive at those coffee shops you find on nearly every street corner. You can't miss them.

As summertime fades into fall, it's also the season of rumors about the new phones and tablets that will soon hit the headlines. And that means it's time for me to take a hard look at all my devices in this category.
---
Know anyone who would benefit from this information? Please share!
Forward the email and encourage them to sign up via the online form — our public newsletter is free!
---
Enjoying the newsletter?

Become a PLUS member and get it all!

Don't miss any of our great content about Windows, Microsoft, Office, 365, PCs, hardware, software, privacy, security, safety, useful and safe freeware, important news, analysis, and Susan Bradley's popular and sought-after patch advice.

PLUS, these exclusive benefits:

Every article, delivered to your inbox
Four bonus issues per year, with original content
MS-DEFCON Alerts, delivered to your inbox
MS-DEFCON Alerts available via TEXT message
Special Plus Alerts, delivered to your inbox
Access to the complete archive of nearly two decades of newsletters
Identification as a Plus member in our popular forums
No ads

We're supported by donations — choose any amount of $6 or more for a one-year membership.
---
The AskWoody Newsletters are published by AskWoody Tech LLC, Fresno, CA USA.
Your subscription:
Microsoft and Windows are registered trademarks of Microsoft Corporation. AskWoody, AskWoody.com, Windows Secrets Newsletter, WindowsSecrets.com, WinFind, Windows Gizmos, Security Baseline, Perimeter Scan, Wacky Web Week, the Windows Secrets Logo Design (W, S or road, and Star), and the slogan Everything Microsoft Forgot to Mention all are trademarks and service marks of AskWoody Tech LLC. All other marks are the trademarks or service marks of their respective owners.
Copyright ©2023 AskWoody Tech LLC. All rights reserved.