ISSUE 20.41.F • 2023-10-09 • Text Alerts! • Gift Certificates
You're reading the FREE newsletter

You'll immediately gain access to the longer, better version of the newsletter when you make a donation and become a Plus Member. You'll receive all the articles shown in the table of contents below, plus access to all our premium content for the next 12 months. And you'll have access to our complete newsletter archive!
Upgrade to Plus membership today and enjoy all the Plus benefits!
In this issue
FREEWARE SPOTLIGHT: Pumpkin-spiced fall roundup — Top 10 free downloads
Additional articles in the PLUS issue
WINDOWS: Why aren't you using Edge?
WINDOWS 11: Why I leave Windows 11 alone
PATCH WATCH: Taming Copilot
---
---
FREEWARE SPOTLIGHT
Pumpkin-spiced fall roundup — Top 10 free downloads

By Deanna McElveen
There are many reasons for us to choose a program for a Top 10 list.
It might be because we are an official, recognized mirror for the program. The program might be very popular among computer techs. Perhaps my columns for AskWoody brought the program extra attention. Or it might just be extremely popular with ordinary users.
Whatever the reason, here are the past week's top 10 downloads from OlderGeeks.com. Peruse them with a two-handed grip on that mug of pumpkin latte (ew). Or a cup of real coffee.
#10 — Windows Repair Toolbox
The fastest computer techs save their customers' time and money and thus win their business in the future. Put this free utility on your flash drive and always have your favorite tools just a click away.
Grab Windows Repair Toolbox from OlderGeeks.com. See my review in the February 8, 2021, edition of the AskWoody Newsletter.

Windows Repair Toolbox is a great way to be a tech, using only a mouse button.
#9 — Ultimate Boot CD
I'm not sure how long we've been mirroring the Ultimate Boot CD (UBCD). It's probably been about 14 years. It used to be our most popular download, and it's been downloaded nearly 300,000 times.
UBCD still has tons of tools for repairing and diagnosing older systems.
Grab Ultimate Boot CD from OlderGeeks.com (official mirror).

An oldie — but still an incredibly popular and bootable tool.
#8 — Windows Repair
At some point, an issue with Windows is just too messed up to figure out. That's when you break out Tweaking.com's Windows Repair.
Windows Repair is an all-in-one tool to fix many known Windows problems, such as registry errors, file permissions, Windows Updates, Windows Firewall, and more.
Grab Windows Repair from OlderGeeks.com.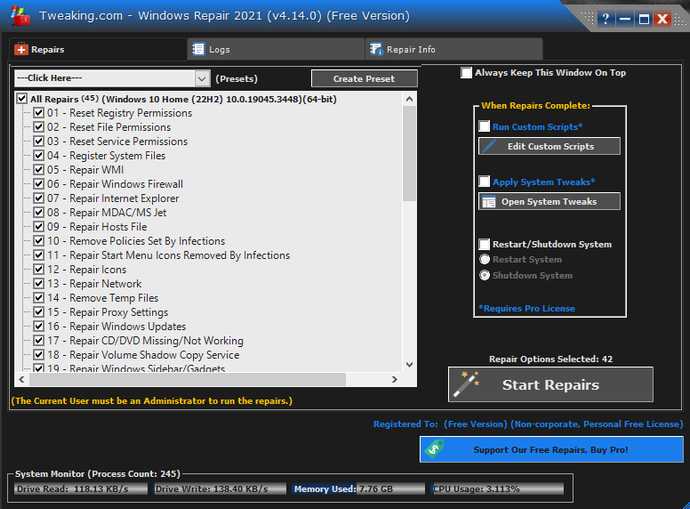 Can't figure out the problem? Go nuclear and fix it all.
#7 — SIV (System Information Viewer)
SIV is to Belarc as a howitzer is to a cap gun. You thought Belarc gave you a lot of information about your PC? That's cute. Use SIV instead.
SIV displays CPU info, PCI info, PCMCIA info, USB info, SMBus info, SPD info, machine info, hardware sensors, networked computers, operating system information, and more.
Grab SIV (System Information Viewer) from OlderGeeks.com (official mirror). See my review in the June 24, 2019, edition of the AskWoody Newsletter.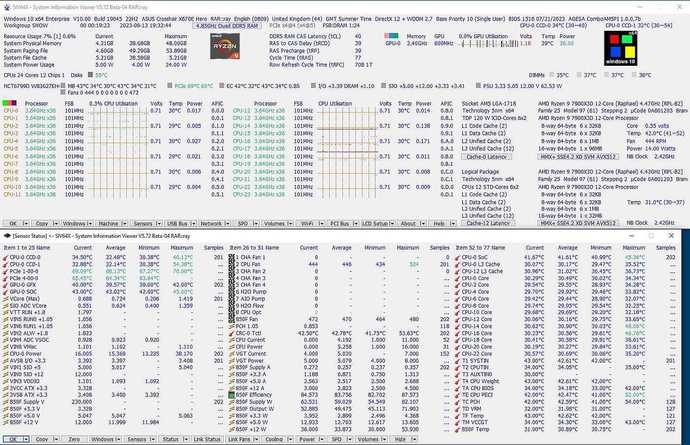 System Information Viewer provides just a silly amount of information about your PC.
#6 — Hiren's BootCD PE x64
When I open the drawer containing all my USB flash-drive tools, this program I pull out most often. We've been known to have four or five of these in use at one time in our shop, so it's also the one we fight over the most.
Whether we are fixing partitions, cracking passwords, or editing a customer's Registry offline, this is the tool we can't imagine not having around.
Grab Hiren's BootCD PE x64 from OlderGeeks.com.

I can't image life without Hiren's BootCD PE.
#5 — NirLauncher
This one is full of "viruses," so turn off the antivirus if you need to use it. But it's okay — in this case, the password and system-cracking tools are the viruses and you are the hacker. The nice hacker. The nice hacker who is doing only nice things for your customers, family, and friends who have locked themselves out of their computers or programs.
NirLauncher is a package of more than 200 portable freeware utilities for Windows from NirSoft.
Grab NirLauncher from OlderGeeks.com. See my review in the September 2, 2019, edition of the AskWoody Newsletter.

NirSoft's famous tools are all in one package in NirLauncher.
#4 — PrivaZer
If you are the type of person who seems to always have a black van parked across the street from your house, then PrivaZer may come in handy. It's a free tool that cleans and removes unwanted traces of your past activities. Maybe you just want to clean your PC before you give it to your nephew. Maybe you're expecting a raid?
Grab PrivaZer from OlderGeeks.com. See my review in the December 9, 2019, edition of the AskWoody Newsletter.

Paranoid? Clean all your tracks with PrivaZer.
#3 — LibreOffice Portable
Did you know that you can run everyone's favorite free and open source office suite from your flash drive? Or from anywhere, for that matter, with this popular portable version of LibreOffice.
Grab LibreOffice Portable from OlderGeeks.com.

Run the popular free and open-source office suite from a flash drive or network folder.
#2 — Malwarebytes Anti-Malware
Malwarebytes anti-malware installs as a trial of Malwarebytes Premium for real-time protection. But if you just want to scan and remove malware from an infected computer, or manually scan your own system from time to time, Malwarebytes will revert to its free version after the trial.
Grab Malwarebytes Anti-Malware from OlderGeeks.com (official mirror).

The best malware scanner … hands-down
#1 — Malwarebytes AdwCleaner
Got all kinds of marketing junk, toolbars, and stuff you didn't ask for on your PC? One scan of Malwarebytes AdwCleaner, and it all goes bye-bye. It's Number One on our list because it has the most daily downloads. Oh … also because it's awesome!
Grab Malwarebytes AdwCleaner from OlderGeeks.com.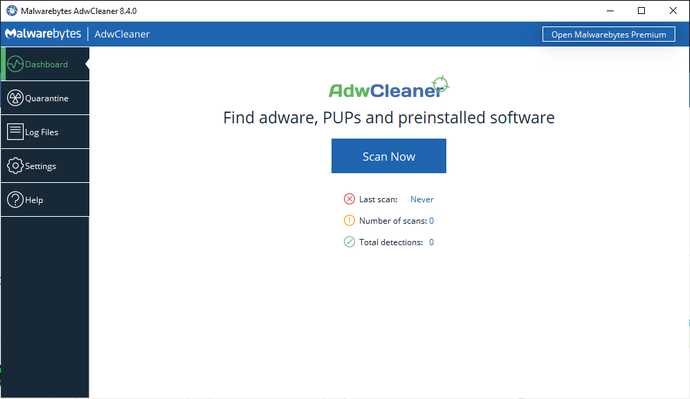 A very quick way to clear the junkware from your PC
And those are the top 10 most popular downloads this past week on OlderGeeks.com. Sure, we always have shiny, new programs that get quite popular during any given week, but these are the ones with staying power!
Bonus Software!
For all you Axis and Allies nerds out there, my husband insisted that I add this for you. He's probably hoping to find someone to relive the 80s with.
TripleA is a turn-based strategy-game and board-game engine similar to Axis and Allies. It features:
Community-built maps, Axis and Allies game rules
100% open-source, community-run, free-to-play game
Live lobby play, play by email, play versus AI

It's 1982, you and your friends are nerds, and Shawn's mom has Totino's pizza in the oven.
Grab TripleA from OlderGeeks.com.
Happy computing!
| | |
| --- | --- |
| | Our entire philosophy at OlderGeeks is built on being a safe download site offering software you can trust. We use every program we consider, checking it carefully for bundleware or other sneaky stuff. Every downloadable is checked with VirusTotal and Malwarebytes. If a program is updated, we do the same checks again. We reject more programs than we accept, always stressing quality and safety over padding our collection. Every program mentioned in this article meets our rigorous standards. We're as trustworthy as Grandma's apple pie! |
Join the conversation! Your questions, comments, and feedback
about this topic are always welcome in our forums!
Deanna and Randy McElveen are celebrating more than a decade of running OlderGeeks.com, over two decades in the computer business, and even more than that putting up with each other. Their computer store is in a small town in the Missouri Ozarks. Believing that happy customers are always the best advertisement, they hope to squeeze in a couple more decades doing the same.
---
ADVERTISEMENT
---
Here are the other stories in this week's Plus Newsletter
WINDOWS

Why aren't you using Edge?

By Josh Hendrickson

You're probably reading this newsletter from Chrome. But I'm not. I'm using Microsoft Edge.

I know, I know. It's pretty easy to take potshots at Microsoft as a whole, let alone a browser that comes from the company. This is the maker of such "fine" products as Windows Vista, Windows 8, and Internet Explorer. Yes, I agree — the tech behemoth has missed the mark plenty of times.

But let's also be fair: for every terrible version of Windows you can name, there is a great one you never wanted to leave (Windows XP
or 7, anyone?). The company can put out good products, too, and even good hardware these days (hello, Surface). And the Edge browser is something different — it's Chrome, but better.

WINDOWS 11

Why I leave Windows 11 alone

By Will Fastie

It's not that I think Windows 11 is perfect. It's just that I don't let it bother me. Too much, that is.

Don't get me wrong — I am not suggesting that using third-party apps such as Start11 or StartAllBack to enhance Windows is a bad idea, or even that you shouldn't bother. We've come to look at Windows as highly customizable over the decades of its existence, and it is thus quite natural to want to continue working in the same manner without having to adapt ourselves to a new paradigm we didn't ask for.

I don't do that. Here's why, along with a few things I think Microsoft got wrong.

PAGTCH WATCH

Taming Copilot

By Susan Bradley

I use devices that include artificial intelligence and cloud services, and you probably do, too.

For example, I regularly ask Alexa about the weather: "Hey ,Alexa — what's the seven-day weather forecast?" That helps me know whether it's going to be cooler on the weekend so I can garden. I have apps that control thermostats, security cameras, and garage doors. Amazon can open my garage door and drop off packages so they don't get stolen by porch pirates.

So it's not that I'm against using cloud services or voice-activated devices.
---
Know anyone who would benefit from this information? Please share!
Forward the email and encourage them to sign up via the online form — our public newsletter is free!
---
Enjoying the newsletter?

Become a PLUS member and get it all!

Don't miss any of our great content about Windows, Microsoft, Office, 365, PCs, hardware, software, privacy, security, safety, useful and safe freeware, important news, analysis, and Susan Bradley's popular and sought-after patch advice.

PLUS, these exclusive benefits:

Every article, delivered to your inbox
Four bonus issues per year, with original content
MS-DEFCON Alerts, delivered to your inbox
MS-DEFCON Alerts available via TEXT message
Special Plus Alerts, delivered to your inbox
Access to the complete archive of nearly two decades of newsletters
Identification as a Plus member in our popular forums
No ads

We're supported by donations — choose any amount of $6 or more for a one-year membership.
---
The AskWoody Newsletters are published by AskWoody Tech LLC, Fresno, CA USA.
Your subscription:
Microsoft and Windows are registered trademarks of Microsoft Corporation. AskWoody, AskWoody.com, Windows Secrets Newsletter, WindowsSecrets.com, WinFind, Windows Gizmos, Security Baseline, Perimeter Scan, Wacky Web Week, the Windows Secrets Logo Design (W, S or road, and Star), and the slogan Everything Microsoft Forgot to Mention all are trademarks and service marks of AskWoody Tech LLC. All other marks are the trademarks or service marks of their respective owners.
Copyright ©2023 AskWoody Tech LLC. All rights reserved.