ISSUE 20.26.F • 2023-06-26 • Text Alerts! • Gift Certificates
The next free edition of our newsletter will be published on July 10, 2023.
You're reading the FREE newsletter

You'll immediately gain access to the longer, better version of the newsletter if you make a donation and become a Plus Member. You'll receive all the articles shown in the table of contents below, plus access to all our premium content for the next 12 months. And you'll have access to our complete newsletter archive!
Upgrade to Plus membership today and enjoy all the Plus benefits!
In this issue
HARDWARE: Terabyte update 2023
Additional articles in the PLUS issue
HARDWARE DIY: Setting up your own cloud
FREEWARE SPOTLIGHT: Xelitan PDF Reader — The fastest way to open PDFs
ON SECURITY: Dealing with a data breach
HARDWARE DIY: Fixing Onyx's RAID 1 failure — second drive
---
---
HARDWARE
Terabyte update 2023

By Will Fastie
There are several important trend lines this year.
In last year's installment of this series, I wrote about being surprised that there were no significant price changes.
This year, there have been some changes, which may mean some tangible trends are emerging.
Figure 1 shows retail prices for a selection of storage devices.

Figure 1. Prices as of June 2023 for the memory types shown
Sources: Crucial.com, BHPhotoVideo.com, Newegg.com
These prices are not particularly informative; they are simply what you will pay to buy such a device. For individual types, the trend line is obvious. For comparison between types, a common metric is needed. Thus the second table (Figure 2) shows the cost per gigabyte for the same items shown in Figure 1.

Figure 2. Cost per gigabyte for the items shown in Figure 1
My Terabyte Update series (see references below) attempts to illustrate the difference in price between the two most common types of secondary storage: hard-disk drives (HDDs, rotating magnetic discs) and solid-state drives (SSDs, flash memory). The original goal was to establish that HDDs have a significant price advantage over SSDs on a cost-per-gigabyte basis.
That's still true. As before, there's very little difference between 2023 and the previous two years in this regard — HDDs are about 50% less than SSDs for the three years, at least in the capacity range I show in these charts. Will that 2x factor hold for the future? Maybe, but with a catch.
This year I added a 4TB SSD to the mix as well as two HDDs — 4TB and 8TB. (I also added DDR5 RAM.) The reason for doing so is that some sizes are reaching end of life (EOL). That's evident for DDR3 RAM. Nothing else has reached EOL, but there's a new development — the price of a 1TB HDD has gone slightly up, enough so that the larger capacity HDDs have nearly half the cost per gigabyte. My conclusion is we've finally reached a bottom.
Think about that for a moment. If you hold a 1TB and 4TB HDD in your hands, you won't notice a huge difference. They are the same size and roughly the same weight; except for the number of platters, they have about the same contents. Thus the base cost for the physical drive is no longer dropping — inflation will keep pushing the cost of the raw materials and the manufacturing of the base components up. And as demand for smaller capacities wanes, the same thing will happen to larger drives.
For larger HDDs, the cost per GB dropped by 25%.
Also notice that for both HDDs and SSDs, the cost per GB is holding steady. The 4TB SSD added to the charts this year has the same cost per GB as its smaller SSD brethren.
The reason the chart includes SD cards of various types is that such storage is increasingly used for additional storage in small devices, such as phones. The cost per gigabyte for SDXC cards has dropped by 36%. The SDHC card jumped by 36%, an indication of possible end of life or very low supply for that format. (I'm no longer buying HC cards; how about you?)
I include RAM just for jollies. Its premium price is obviously based on its high performance, so it's in the chart just to show how cheap secondary storage is by comparison. Note that DDR3 has reached EOL and that cost per GB continues to drop for DDR4.
My buying recommendations
As before, I do not recommend buying SSDs smaller than 1TB.
If you are thinking about switching from an HDD to an SSD as your boot drive in an existing system, don't wait. One-terabyte SSD drives are more affordable than ever. HDD-to-SSD upgrades, when possible, breathe new life into older PCs, desktop and laptop alike.
Don't buy new PCs that include HDDs for the boot drive. In the long run, it's not worth it.
Don't go small on an SSD. Service lifetime for an SSD is dependent on how many times it is written and how much reserve space has been set aside to replace bits in the drive that have gone bad. A quirk regarding the way reserve space works is that the larger the drive, the longer the probable lifetime of the drive. I tell friends and clients to replace HDDs after five years, and that has also been my recommendation for SSDs of 500GB or less. For larger SSDs, seven years might be safe. Yes, SSDs wear out. And they can "crash."
Buyer's remorse can be a factor. Let's say you go small and purchase a 1TB drive, then later upgrade to 2TB. It used to be the case that you wouldn't feel too bad because in the meantime, the 2TB drive would have dropped in price. For now, don't expect that. Think ahead and buy bigger — buy one drive now instead of two over the near term.
The "buy bigger" advice also applies to devices in which the SSD is built in and cannot be upgraded. You're going to see more devices like that, so buy wisely (and big).
Trends
HDDs have the advantage — When massive data is involved, HDDs still rule. Today it is possible to buy 20TB drives, such as the Seagate Exos X20, for as little as $330 ($17/TB or 1.5¢/GB). The very few SSDs of that capacity are at least ten times more expensive. An 8TB Samsung 870 QVO drive is $465, or 6¢ per GB, but that's four times more expensive.
SSDs are within striking range — The cost per GB for HDDs dropped by 25%. I do not expect that to continue. By contrast, the cost per GB for SSDs dropped by 40%. In other words, costs for SSDs are dropping more rapidly than for HDDs, and that means the potential exists for cost parity in the next few years. If those percentages held for three years, SSDs would reach parity.
End-of-life for small capacities approaches — One reason I expanded the list to larger capacity HDDs and SSDs is that I'm thinking ahead. For example, I expect 3TB HDDs to be very hard to find in the future, so they could go EOL at any time. 8TB HDDs and 4TB SSDs will be around for at least several more years, so they can be used to track pricing going forward. I'll keep 1TB devices in the list as long as possible because they represent a baseline; expect their prices to rise slowly over the next few years.
External factors cloud predictions — Although supply-chain problems remain, they seem to be abating to some extent. Therefore, I think we may be on the cusp of lower HDD prices over the next several years. For large-capacity HDDs, I think the "terabyte advantage" will continue for several more years.
See you next year.
References
Join the conversation! Your questions, comments, and feedback
about this topic are always welcome in our forums!
Will Fastie is editor in chief of the AskWoody Plus Newsletter.
---
ADVERTISEMENT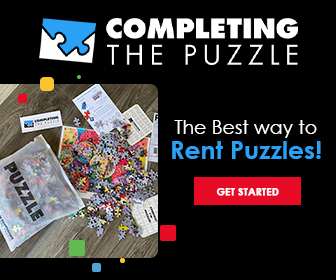 ---
Here are the other stories in this week's Plus Newsletter
HARDWARE DIY

Setting up your own cloud

By Ben Myers

I began a pilot project to see what a NAS (Network Attached Storage) computer could do to improve data backup and management here.

We have the usual collection of flash memory sticks and USB drives — and maybe, just maybe, we are not proactive with saving important information. It makes no sense to pay an annual rental for a Windows server license. There are several Linux distributions built for the specific purpose of hosting a NAS. Each of them, once installed, provides administration through the browser of a computer connected to one's local area network.

Sounds easy, doesn't it?

FREEWARE SPOTLIGHT

Xelitan PDF Reader — The fastest way to open PDFs

By Deanna McElveen

When I open a PDF file, it's usually because I need to view it — quickly.

I don't want to wait for my Web browser to open, if it happens to be my default PDF reader (increasingly the case these days). I certainly don't want to open a program that just wants to sell me features (looking at you, Adobe). I just want my PDF to blink into existence!

ON SECURITY

Dealing with a data breach

By Susan Bradley

Recently, the MOVEit system from Progress has been in the headlines, and not in a good way.

MOVEit is used by many businesses and governments to transfer files. Those same entities are now sending out notifications that your personal information may have been stolen by attackers using a vulnerability discovered in MOVEit.

Although the problem has now been patched, attackers had a window of opportunity for at least several days during which data was captured in the clear.

HARDWARE DIY

Fixing Onyx's RAID 1 failure — second drive

By Will Fastie

In our May bonus issue, I wrote about fixing Onyx's RAID 1 failure.

There was one task left. I had replaced the failed drive in the mirror with a new Seagate FireCuda drive, but I did not want to install the second without giving the first drive time to burn in. In this brief article, I describe that final task.
---
Know anyone who would benefit from this information? Please share!
Forward the email and encourage them to sign up via the online form — our public newsletter is free!
---
Enjoying the newsletter?

Become a PLUS member and get it all!

Don't miss any of our great content about Windows, Microsoft, Office, 365, PCs, hardware, software, privacy, security, safety, useful and safe freeware, important news, analysis, and Susan Bradley's popular and sought-after patch advice.

PLUS, these exclusive benefits:

Every article, delivered to your inbox
Four bonus issues per year, with original content
MS-DEFCON Alerts, delivered to your inbox
MS-DEFCON Alerts available via TEXT message
Special Plus Alerts, delivered to your inbox
Access to the complete archive of nearly two decades of newsletters
Identification as a Plus member in our popular forums
No ads

We're supported by donations — choose any amount of $6 or more for a one-year membership.
---
The AskWoody Newsletters are published by AskWoody Tech LLC, Fresno, CA USA.
Your subscription:
Microsoft and Windows are registered trademarks of Microsoft Corporation. AskWoody, AskWoody.com, Windows Secrets Newsletter, WindowsSecrets.com, WinFind, Windows Gizmos, Security Baseline, Perimeter Scan, Wacky Web Week, the Windows Secrets Logo Design (W, S or road, and Star), and the slogan Everything Microsoft Forgot to Mention all are trademarks and service marks of AskWoody Tech LLC. All other marks are the trademarks or service marks of their respective owners.
Copyright ©2023 AskWoody Tech LLC. All rights reserved.