In this issue
SUPPORT: "What can I use my old computers for?"
FROM THE FORUMS: "Saving History" spurs comments
Additional articles in the PLUS issue • Get Plus! • Why?
PUBLIC DEFENDER: Is the woman in this video real or a deepfake? Now find out.
MICROSOFT 365: Get started, but stay original, with Microsoft Designer
MICROSOFT NEWS: Microsoft to lay off 10,000 workers
HARDWARE: When is the right time to buy a Windows 11 computer?
---
ADVERTISEMENT

The new way to learn to play music
Melodics is an app that adapts to your abilities and musical tastes
to help you get better at playing keyboards, pad controllers, and drums.
---
SUPPORT
"What can I use my old computers for?"

By Randy McElveen
I will be the first to admit that I have a problem letting go of things. I just cannot throw things away, especially electronics.
In this article, I will give you some "tips for pack rats" about how to repurpose old computers. I'm sure I will get around to doing these things with my basement full of computers — someday.
The flavors of Linux
You can't run a modern version of Windows on an Intel Pentium 4 processor, but you can be certain that there is a version (aka flavor, distro, or derivative — we'll just use "version" in this article) of Linux that will bring new life to your old computer. Here are a few of them for older computers.
Lubuntu is a lightweight operating system based on the popular Ubuntu Linux (see Figure 1). Lubuntu is the perfect operating system if you want just to access the Internet, email, and instant messaging without much fear of a virus. If you want more, there are many other programs you can download from the Lubuntu Software Center, which resembles an app store — except that everything is free.

Figure 1. Lubuntu is just the thing for using the Internet, email, and other basics.
As with any version of Linux, you will need a mid-sized flash drive (8GB to 16GB) to create the bootable media using a program such as Rufus. You will use it to boot from and install the Linux version. You can also run most versions of Linux from a USB drive, if you want to try out several versions before installing one.
The .iso files that you will be downloading for these Linux versions are disk images. You can also write them to a CD or DVD (depending on size), using a CD/DVD burner and an image-writer program such as the free AnyBurn program (my favorite).
Download Lubuntu from OlderGeeks.com.
Arch Linux, a 20-year-old-but-still-kickin' version of Linux, has a huge following (see Figure 2). In my opinion, it runs better than most versions on older hardware, while still having a modern look.
For a disk image of Arch Linux loaded with an insane amount of free and open-source software, get Norman Schmidt's ArchLinux Live ISO Prebuild from OlderGeeks.com. It comes jam-packed with everything you need — and plenty of things you didn't know you needed. If you like to tinker, this is the one.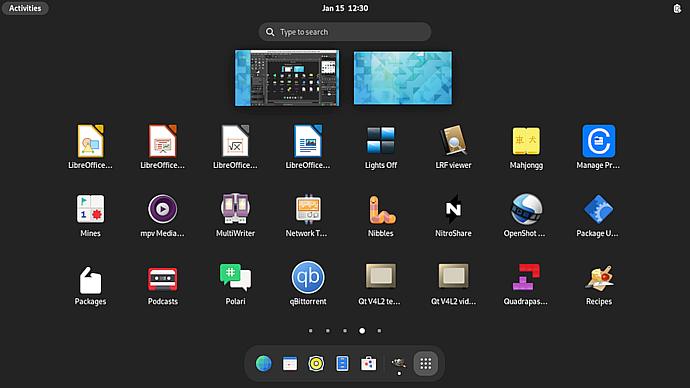 Figure 2. Arch Linux is one of my favorite Linux distros, and it runs great on new and older systems.
Tahrpup is one of the members of the Puppy Linux family of Linux distributions (see Figure 3). It is very small (less than 230MB) — even with a ton of free software included — and runs great on old computers. If you want to upgrade from Windows Me, this is probably your best option.
Download Tahrpup from OlderGeeks.com.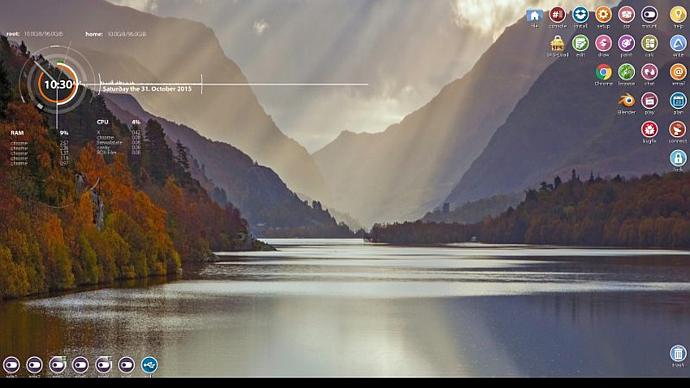 Figure 3. For older hardware, the Tahrpup edition of Puppy Linux is super lightweight.
Keeping it nostalgic
Still have a very old version of Windows or DOS running on an old computer? Just set it up as a retro game machine for yourself, the kids, or the grandkids.
Dig out those old install floppies of your favorite games or download 525 DOS Games from the 1980s at OlderGeeks.com. Still have a landline? Sign up for a cheap, dial-up Internet service (there are a few around), and hit those Bulletin Board Systems for a few old games. Check out this Facebook group to get some phone numbers for surviving BBSes.
Got Windows 98SE? Did you know that some enthusiasts got together and created a service pack 2 for it? Grab Unofficial Windows 98 Second Edition Service Pack from Oldergeeks.com.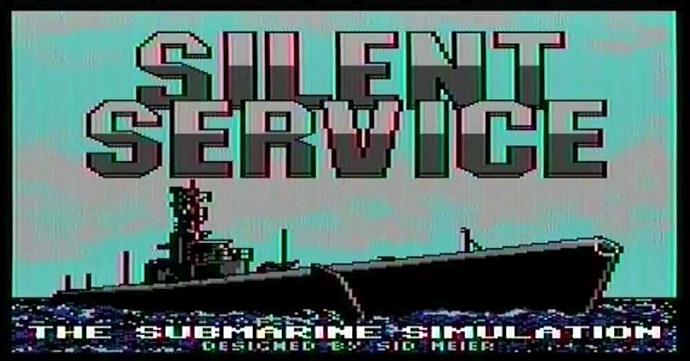 Figure 4. Sid Meier's "Silent Service" was a great game. It's included in the DOS game collection.
It pays to be a cheapskate
Network security cameras (IP cameras) are improving at lightning speed, with the resolutions and features of new systems becoming nothing short of magic. Lucky for us penny-pinchers, people and businesses are buying the new cameras and dumping the old cameras all over eBay at ridiculously low prices (see Figure 5).
If you have ever set up a network camera, you probably know that you can download the software for these cameras for free from the manufacturer. Some of the software still supports very old versions of Windows. If you have an old computer, a decent-sized hard drive, and some used cameras, you can have yourself a security surveillance system for next to nothing.

Figure 5. This lot of three cameras sold for $35 with free shipping last week on eBay.
Supporting the old hardware
You can take my giant flatbed Epson scanner from my cold, dead fingers (see Figure 6). Yes, some of us really like our favorite pieces of hardware from long ago; and even though we can't use them on modern Windows computers, we can still use them on old computers.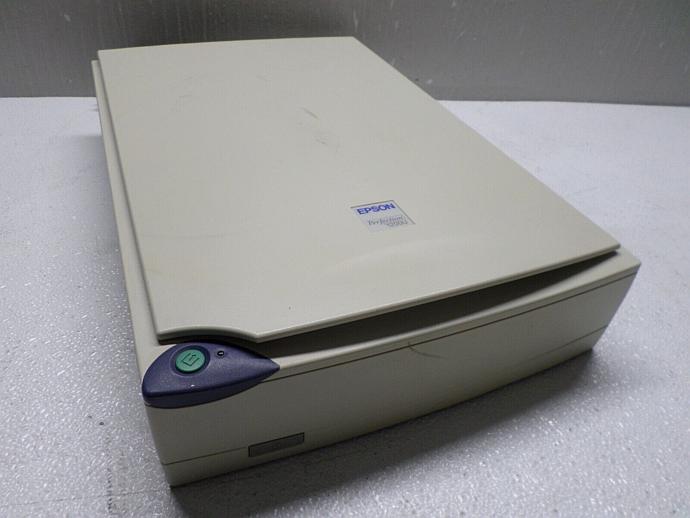 Figure 6. This Epson Perfection 1200U will outlive your new printer/scanner combo.
The tricky part of resurrecting an old piece of equipment is finding the drivers for it. Many companies have purged older drivers from their websites, or the website is gone because the company is out of business. At OlderGeeks.com, I run a service — you send me info on a piece of hardware, and I find the drivers for you. Nothing scammy — just you, me, and some emails. Check it out at Device Driver Request.

Figure 7. IBM Aptiva 2176-356. I miss mine and wish I still had it. Wait! Maybe it's in the garage!
What are you using old computers for? Join us in
the forums, and tell everyone your story!
Don't let the smoke out!
Join the conversation! Your questions, comments, and feedback
about this topic are always welcome in our forums!
Deanna and Randy McElveen are celebrating more than a decade of running OlderGeeks.com, over two decades in the computer business, and even more than that putting up with each other. Their computer store is in a small town in the Missouri Ozarks. Believing that happy customers are always the best advertisement, they hope to squeeze in a couple more decades doing the same.
---
FROM THE FORUMS
"Saving History" spurs comments

Will Fastie's article last week, Saving History, spurred a variety of comments in the forum.
Will was admonished for not having provided enough information about conversions from VHS and BetaMax. That feedback has been noted. Stay tuned for more information about Personal Media in future newsletters.
Most interesting, however, were the comments from those who shared their own experiences with digitizing older analog media. Stop by to see those comments. More important, add your own stories to the mix — we can all learn from the effort made to accomplish this complex task.
---
ADVERTISEMENT
---
Here are the other stories in this week's Plus Newsletter
PUBLIC DEFENDER

Is the woman in this video real or a deepfake? Now find out.

By Brian Livingston

There's been an explosion in artificial intelligence (AI) that can create fake videos and compose passable writing samples. These computer-generated outputs are now good enough to fool the average person, who may absorb social media with an uncritical eye.

The major media have exhaustively (but superficially) written about these AI programs. So I won't bore you with the mind-numbing details of exactly how they work.

Instead, I'll tell you how to detect them and — hopefully — protect yourself against fakes of all kinds.

MICROSOFT 365

Get started, but stay original, with Microsoft Designer

By Peter Deegan

There is and will continue to be a lot of hype about Microsoft Designer.

As usual, the reality of a Microsoft product is somewhat different. Microsoft's focus is making everything quick and easy, which sounds great. But any moderately experienced Office user knows the trap. Too many docs, sheets, and slides have a tedious sameness to them because they rely on the same templates and design helpers.

MICROSOFT NEWS

Microsoft to lay off 10,000 workers

By Will Fastie

Microsoft will reduce its worldwide workforce by 5% due to economic uncertainty.

On January 18, 2023, Satya Nadella sent to all Microsoft employees a letter titled Focusing on our short- and long-term opportunity. The note contained his explanation for the contraction of the workforce.

HARDWARE

When is the right time to buy a Windows 11 computer?

By Susan Bradley

The other day, I retired the last Windows 7 computer in our office, the one that had been used by our office manager.

She didn't like change and rarely went online. She used the computer only for some key business applications. (She carried a flip phone.) In other words, this is a case in which I wanted to make the transition as smooth as possible.
---
Know anyone who would benefit from this information? Please share!
Forward the email and encourage them to sign up via the online form — our public newsletter is free!
---
Enjoying the newsletter?

Become a PLUS member and get it all!

Don't miss any of our great content about Windows, Microsoft, Office, 365, PCs, hardware, software, privacy, security, safety, useful and safe freeware, important news, analysis, and Susan Bradley's popular and sought-after patch advice.

PLUS, these exclusive benefits:

Every article, delivered to your inbox
Four bonus issues per year, with original content
MS-DEFCON Alerts, delivered to your inbox
MS-DEFCON Alerts available via TEXT message
Special Plus Alerts, delivered to your inbox
Access to the complete archive of nearly two decades of newsletters
Identification as a Plus member in our popular forums
No ads

We're supported by donations — choose any amount of $6 or more for a one-year membership.
---
The AskWoody Newsletters are published by AskWoody Tech LLC, Fresno, CA USA.
Your subscription:
Microsoft and Windows are registered trademarks of Microsoft Corporation. AskWoody, AskWoody.com, Windows Secrets Newsletter, WindowsSecrets.com, WinFind, Windows Gizmos, Security Baseline, Perimeter Scan, Wacky Web Week, the Windows Secrets Logo Design (W, S or road, and Star), and the slogan Everything Microsoft Forgot to Mention all are trademarks and service marks of AskWoody Tech LLC. All other marks are the trademarks or service marks of their respective owners.
Copyright ©2023 AskWoody Tech LLC. All rights reserved.