ISSUE 20.01.1 • 2023-01-05
MS-DEFCON 2: Getting ready for 2023

By Susan Bradley
Once again, we are preparing for another year of patching.
And to start out the year auspiciously, I must raise the MS-DEFCON level to 2. That's because I'm recommending that updates to Windows be deferred until later in the month. Although Microsoft takes a long Christmas vacation, and the resulting January is usually limited to just security updates, it's best to be very cautious until the issues that cropped up in December are resolved.
Here's a quick summary of the steps I recommend to defer updates:
In both versions of Windows, you can also search for "Windows update."
If you don't see options that allow you to defer for more than seven days (Windows 10) or one week (Windows 11), you may have opted in to the Insider edition of Windows, which allows a deferral of only one week. Note that recent Insider releases could not be updated to officially released versions of Windows, so don't opt in to the Insider program unless you really want to be a beta tester. Otherwise, you'll be rebuilding your system.
We can be thankful that January is usually quiet, because we're still trying to dig out from December's potential blue screens of death. BSODs occurred on some workstations having a mismatched version of hidparse.sys. I recommend that you compare the hidparse.sys file located in c:\Windows\System32\drivers\ to the one located in the c:\Windows\System32\ folder. If hidparse.sys is not in both locations, or if it is in both locations with the same size (and perhaps date stamp), you won't have issues with the December updates for Windows 10. But if hidparse.sys is different in the two locations, you may get a BSOD. In that case, skip the December updates.
Consumer and home users
Coming up in 2023 are several product-cycle events. As you may be aware, the Windows 7 extended support window and Windows 8.1 are coming to end of life. In addition, some browsers have started to pop up notifications that they will soon drop support for Windows 7.
If you wish to ignore these warnings, you can disable the popups using these Registry key files that I have prepared for these Web browsers:
Business users
Windows Server 2012 R2 is next in the crosshairs for end of life. If you are still running that server in your network or still have it as your domain controller, ensure that you are planning for its retirement or migration. If you are a small business and need advice and tools for migration techniques, I suggest checking out the recommendations and paths discussed at Server-essentials.com to assist in your planning.
Take some time to determine how dependent your environment is on what is now a very old server version. I'm aware of some businesses that have decided the end of support for 2012 R2 is the moment to migrate completely to the cloud, thus removing the need to manage on-premises servers. See this article from ITProMentor for more information.
The recent Directions on Microsoft podcast also touches on how the end of life for Microsoft's on-premises products may sneak up on you.
As the year turns, the pundits come out in force to predict technology trends for 2023. One thing I rarely (maybe never) see is a discussion of licensing. I consider this the most overlooked component of the evolution of technology. Determining what you need to deploy, how much it will cost, and how to properly license it is complex and confusing. Those of us who manage licensing often joke, "Call the Microsoft licensing desk, and if you don't get the answer you want, call again — the next answer might be one you like."
Take the time to look ahead and plan what's best for your firm.
References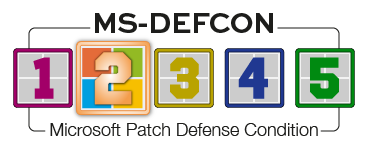 Join the conversation! Your questions, comments, and feedback
about this topic are always welcome in our forums!
Susan Bradley is the publisher of the AskWoody newsletters.
---