ISSUE 20.10.1 • 2023-03-09
MS-DEFCON 2: March Madness begins

By Susan Bradley
Ready for Windows 11 dribbles?
In addition to waiting for side effects of security patches to manifest themselves, sometimes you need to wait to see the impact of changes from the prior month's preview updates. This month more than ever, you should to delay or defer to see the impact of the March changes for Windows 11 22H2.
Accordingly, I am raising the MS-DEFCON level to 2.
This month's security patches for Windows 11 22H2 are the first of many incremental changes that I've been referring to as "dribbles." In next week's Patch Watch, I'll go into more detail, but for now my recommendation is to confirm that you've configured Windows Update to defer.
Remember: In the preview update of KB5022913, Microsoft noted quite a few little changes that it will roll out before the annual feature release date.
If you are a Windows patcher who uses only Windows update or Microsoft update for your patching — meaning you don't use a tool such as Windows Server Update Services (WSUS), Intune, or any other patch-management system — you'll see these updates sooner versus later. If you don't want to see these dribbled changes, stand by: I'm still in the testing process to determine whether I can hold them back on Windows 11 22H2 Home versions. I do know they can be controlled in Professional versions. I'll be reporting on that as soon as I can.
Look for a registry-key download in next Monday's Patch Watch for use on Home computers that are not running the Professional version. I'm still not confident it will work, so be sure to defer updates until we know more.
Remember: With Windows 11 22H2, you can defer for up to five weeks. In Windows Update settings, just click on the arrow key to pull the number of weeks down and choose more (Figure 1).

Figure 1. Use the pulldown in Windows 11's Settings to choose a longer deferral period.
The good news: The update finally fixes the issue where copying from a network to a local drive may be slower than you expect. This has been a long-standing bug that took a while to get fixed. I also got a chuckle when Microsoft's notice said, "This update improves the reliability of Windows after you install an update." Really? Shouldn't that be the case for all updates?
Consumer and home users
I'm still on the fence about recommending Windows 11 22H2 to home and consumer users. I have 22H2 on computers at the office and am not seeing any issues. But these computers are "managed" — not serviced by Microsoft update — so I filter the updates, installing only those that are well behaved.
I also tend to avoid third-party customization tools that don't get regular updates. For example, this dribble update includes a warning that, starting with this preview release and continuing with the March security update,
Windows devices with some third-party UI customization apps might not start up. These third-party apps might cause errors with explorer.exe that might repeat multiple times in a loop. The known affected third-party UI customization apps are ExplorerPatcher and StartAllBack. These types of apps often use unsupported methods to achieve their customization and as a result can have unintended results on your Windows device.
In other words, Microsoft is recommending that you update the application to ensure it's up to date.
I'm assuming I'll give the go-ahead for the March updates at the end of the month. In the meantime, be sure to review your major applications to see if they have any updates; check back in a few weeks to see if I've learned anything new.
Business users
For those businesses rolling out Windows 11 22H2, I've not found any deal-breaking issues with my deployments. Mind you, they are limited and are confined behind patching tools to ensure that the "dribbles" don't impact my workstations. If you do not have WSUS or Intune controlling those computers, you may want to proactively push out group policy or registry blocks to ensure that you don't dribble all over your thousands of desktops.
Do the block now, thank me later.
Resources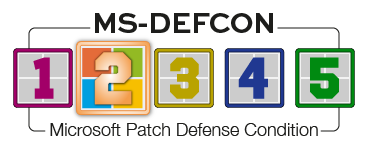 Join the conversation! Your questions, comments, and feedback
about this topic are always welcome in our forums!
Susan Bradley is the publisher of the AskWoody newsletters.
---
The AskWoody Newsletters are published by AskWoody Tech LLC, Fresno, CA USA.
Your subscription:
Microsoft and Windows are registered trademarks of Microsoft Corporation. AskWoody, AskWoody.com, Windows Secrets Newsletter, WindowsSecrets.com, WinFind, Windows Gizmos, Security Baseline, Perimeter Scan, Wacky Web Week, the Windows Secrets Logo Design (W, S or road, and Star), and the slogan Everything Microsoft Forgot to Mention all are trademarks and service marks of AskWoody Tech LLC. All other marks are the trademarks or service marks of their respective owners.
Copyright ©2023 AskWoody Tech LLC. All rights reserved.