ISSUE 20.18.1 • 2023-05-04
MS-DEFCON 2: Settling down for a stable Windows 10

By Susan Bradley
The order of the day is Windows 10 22H2.
With Patch Tuesday just around the corner, it's time to defer updates. Therefore, I'm raising the MS-DEFCON level to 2.
However, there is one exception. If you are running Windows 10, update to release 22H2 as soon as possible. If you can't get to it by Tuesday, defer — but be sure to get it done before the end of May.
Highlights:
You have one more month of support for the Home and Professional editions of Windows 10 21H2.
Ensure that you have deferred updates using your preferred method.
For Business patchers, the Enterprise and Education editions of Windows 10 20H2 drop out of support this month.
As usual, head to Settings | Update and Security | Windows Update | Advanced Options, then scroll down to choose a deferral date.
Consumer and home users
Microsoft announced that 22H2 will be the last feature release of Windows 10. For those of us who prefer stability, this is good news — it means no more worrying about new (and especially unexpected) changes. Some of us have been concerned that this might remove the one tool in our patching arsenal that allows us to fix a misbehaving operating system that is throwing off error messages in the updating process — a repair install. Never fear: You can do a repair install over the top of Windows, which will repair any updating issues that may be occurring. I find this more effective than dism or sfc /scannow at fixing updating problems.
Download the Media Creation Tool by navigating to Microsoft's Download Windows 10 page and clicking the Download tool now button. Create an ISO on either your computer or an external flash drive. It is not mandatory that you build a bootable flash drive, only that you launch the Windows 10 installation from a running Windows 10. Navigate to the ISO file in Explorer, right-click the file, and select Mount. Find the setup.exe file and launch the installation. Importantly, this process will not remove your existing data or files. Nevertheless, I always recommend that you perform a backup before any such process is begun.
Windows 11 22H2 finally got a fix for the visual error Local Security Authority protection is off. After the installation of Microsoft Defender Antivirus antimalware platform KB5007651 (Version 1.0.2303.27001), released around April 18, the error is now resolved. I'm still pondering my recommendation for 22H2 and still withholding my full approval for the moment.
The May updates for Windows 11 22H2 will include a new toggle control on the Windows Update page in Settings. When you turn it on, Microsoft prioritizes your device to get the latest nonsecurity updates and enhancements as they become available for your device. For business devices, the toggle is disabled by default.
Business users
Even though you are deferring the May updates, begin to evaluate your plans for the future. If you are like most businesses, you have quite a few PCs that can't be upgraded to Windows 11. With Microsoft's announcement, you can now stop planning for future Windows 10 releases and instead start thinking about Windows 11 deployments or possibly moving to other solutions.
If you want to move to
Windows
long-term servicing branch, be aware that Microsoft has changed how it supports that version. Windows 10 Enterprise LTSC 2021 has a
five-year lifecycle; IoT Enterprise LTSC continues to have a 10-year lifecycle. The LTSC 2021 release is not a direct replacement for LTSC 2019, which has a 10-year lifecycle. Thus the long-term servicing branch doesn't provide you with additional years of support. But be aware one cannot
"upgrade" into the long-term servicing branch — one must install it and migrate to it.
I'll be providing more guidance and resources on migrating to Windows 11 in upcoming newsletters. Stay tuned.
Changes coming to Windows 11 22H2 in the May releases include animations to a few icons on the Widgets taskbar button. These animations turn on when a new announcement appears on the widgets taskbar button or when you hover over or click that button. For Windows 10, the May updates include a fix to ensure that the legacy Local Administrator Password Solution (LAPS) and the new Windows LAPS feature can coexist properly. After the May updates are installed, you do not need to remove any deployment packages of the legacy system installed on any new Windows 10 machines deployed in April.
Later in the month, after we've done our testing and analysis to identify side effects, I'll be delving into the changes (and any subsequent issues) introduced by the May updates.
Resources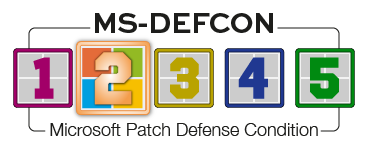 Join the conversation! Your questions, comments, and feedback
about this topic are always welcome in our forums!
Susan Bradley is the publisher of the AskWoody newsletters.
---
The AskWoody Newsletters are published by AskWoody Tech LLC, Fresno, CA USA.
Your subscription:
Microsoft and Windows are registered trademarks of Microsoft Corporation. AskWoody, AskWoody.com, Windows Secrets Newsletter, WindowsSecrets.com, WinFind, Windows Gizmos, Security Baseline, Perimeter Scan, Wacky Web Week, the Windows Secrets Logo Design (W, S or road, and Star), and the slogan Everything Microsoft Forgot to Mention all are trademarks and service marks of AskWoody Tech LLC. All other marks are the trademarks or service marks of their respective owners.
Copyright ©2023 AskWoody Tech LLC. All rights reserved.