ISSUE 19.49.1 • 2022-12-08
MS-DEFCON 2: The maintenance window for Windows closes

By Susan Bradley
This is your last call to install updates.
Businesses typically have a concept in their information technology divisions about maintenance windows. It's a period of time set aside to install updates, review computer systems, and in general ensure that everything is working as it should.
Consumers and home users should follow a similar concept. Devote a period of time, no matter the platform, to ensure that your devices are working as they should. Then let your maintenance window close. That's why I'm raising the MS-DEFCON level to 2 — with fresh updates due next week, get the current updates installed now.
As a reminder, in this week's newsletter I made the following recommendations about Windows feature versions:
Windows 11 22H2: Not recommended
Windows 11 21H2: If you have a Windows 11 PC, recommended
Windows 10 22H2: Recommended
Windows 10 21H2: Recommended (if a vendor won't support 22H2)
Let me explain one concept that may not be clear. When I use the phrases "consumers and home users" and "business users," I am not talking about Windows Home edition versus Windows Professional edition. Instead, I mean the location and general use of the device. Business users often have more resources to reinstall the operating system when bad things happen. For consumers and home users, it's often the case that the only other device available to research why your computer is not booting is a phone or some other less-than-ideal device.
I still find that Windows Professional editions provide greater ability to control and contain Windows updating foibles. With Windows 10/11 Home, Microsoft keeps trying to make us think they know better — and sometimes, they don't.
Consumer and home users
If you haven't had a chance to update your Windows 10 to 22H2 yet, don't worry: another maintenance window will open up at the end of the month. For now, I recommend that you prepare your systems to defer updates until later this month.
The Windows 10 22H2 update, to be released on December 13, will include the following changes:
The search box now appears, by default, on the taskbar when the taskbar is at the top of your screen or when you turn on the small taskbar button option. You can use the search box to discover information and search your PC and the Web directly from your taskbar. To configure how search appears, right-click the taskbar of your primary monitor and hover over Search.
Cortana is no longer pinned to your taskbar by default. If you want to repin Cortana to the taskbar, see the Microsoft support article Using Cortana in Windows.
The Windows 11 22H2 update, to be released on December 13, has changes as well:
It addresses some persistent update failures for the Microsoft Store.
It addresses an issue that affects pinned apps on the Start menu. The Start menu stops working when you move between pages of pinned apps. This issue occurs when the language is a right-to-left (RTL) language.
It addresses the suspension of daylight-saving time (DST) in the Republic of Fiji for this year.
I am still not recommending Windows 11 22H2.
Business users
For those of you who opted to skip updating your domain controllers due to the impact on authentication (and then later because of memory leaks), it's unclear to me whether you should update. I will let you know as soon as possible after December 13 if the memory-leak issue has been fixed.
I don't yet know whether this issue will be fixed in the December releases.
Recommendations for Apple users
If you are a current user of Apple operating systems, I'm going to give a tentative approval for you adventurous souls to upgrade to macOS Ventura 13.0.1. Supposedly included in the release are fixes for Wi-Fi issues and Error 100093 when using virtual volumes. Of course, always check with your application vendors first to ensure they support Ventura — and ensure you have a backup of your device, should you want to roll back for any reason.
Alternatively, you can wait until 13.1 releases. According to one source, it is currently in beta.
References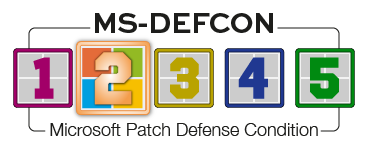 Join the conversation! Your questions, comments, and feedback
about this topic are always welcome in our forums!
Susan Bradley is the publisher of the AskWoody newsletters.
---
The AskWoody Newsletters are published by AskWoody Tech LLC, Fresno, CA USA.
Your subscription:
Microsoft and Windows are registered trademarks of Microsoft Corporation. AskWoody, AskWoody.com, Windows Secrets Newsletter, WindowsSecrets.com, WinFind, Windows Gizmos, Security Baseline, Perimeter Scan, Wacky Web Week, the Windows Secrets Logo Design (W, S or road, and Star), and the slogan Everything Microsoft Forgot to Mention all are trademarks and service marks of AskWoody Tech LLC. All other marks are the trademarks or service marks of their respective owners.
Copyright ©2022 AskWoody Tech LLC. All rights reserved.