ISSUE 19.36.1 • 2022-09-08
MS-DEFCON 2: Will September updates behave?

By Susan Bradley
Microsoft patches need to go back to school, too.
Summer vacation is over, which means it's time for youngsters to return to school. After several years of computer-based, pandemic-induced remote learning, it's back to the classrooms. Meanwhile, Microsoft is getting ready to roll out the 22H2 releases of Windows 10 and Windows 11.
I'm hoping that the engineers at Microsoft have had enough vacation, rest, and other downtime to ensure that September's releases are nice, calm, and — well — boring. Unfortunately, August updates haven't been quite so boring, and that's not encouraging. Caution is my watchword, so I'm raising the MS-DEFCON level to 2.
We are still tracking issues with KB5012170, whereby some people who unwittingly have BitLocker or drive encryption enabled end up being requested to enter their BitLocker recovery key. There's one problem — they don't know their BitLocker recovery key. You don't have much in the way of recovery options if you didn't back up your data.
As I posted the other day, if you have BitLocker enabled, be sure you know exactly where your recovery key is located. I'll post more about this process in next week's column.
What I do want you to do now is defer updates. In addition, I'll urge you to check that you have selected the feature release you want to be on. Using any of these Registry keys will keep the systems on 21H2 and prevent 22H2 from installing. Then keep checking the MS-DEFCON level to see when I think feature updates are safe.
It's never wise to allow feature updates to install right way. Let the dust settle. Now, if you are a "seeker" and click Check for updates in Settings, a feature release may be offered.
(A "seeker" is someone who attempts to force an update to become available by clicking on Check for updates regularly.)
Remember, I don't recommend clicking on Check for updates.
Consumer and home users
For consumers and Home users, ensure that you've set those deferrals to push off September updates until you hear from me that it's safe. As stated above, ensure that you have the needed blocks in place so that you are not offered 22H2 when it comes out.
For consumers and home users, one of the easiest ways to defer updates is to go into Start, Settings, Updates and security, Advanced options and choose the date to which you'd like to defer. Another way to defer updates is to set your network setting to metered, which will block the installation of updates as well.
Business users
I also recommend that business users defer the 22H2 release for both Windows 10 and Windows 11.
Windows 11 22H2 will probably include the following:
App folders in Start menu
Resizable pinned area in Start menu
Drag and Drop on the Taskbar
Focus Assist integration with Notification Center
New "spotlight" wallpaper feature
New Voice Access accessibility feature
New Live Captions accessibility feature
New gestures and animations for touch users
New snap layouts bar when moving app windows
New Task Manager app
New "Suggested Actions" feature when copying dates/numbers
Tabs in File Explorer (expected later, not in initial release)
Better OneDrive integration with File Explorer
Numerous UI improvements and consistency updates
The list above is subject to change and is based upon the various rumor sites that are tracking Windows 11 changes, as observed in the preview releases. We might not get all the changes listed here in the public release of Windows 11.
Even though I'm looking forward to many of these enhancements myself, I always will urge you to hold back on any new release.
References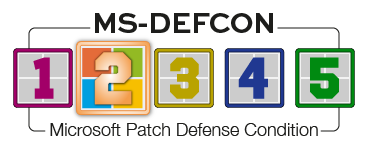 Join the conversation! Your questions, comments, and feedback
about this topic are always welcome in our forums!
Susan Bradley is the publisher of the AskWoody newsletters.
---
The AskWoody Newsletters are published by AskWoody Tech LLC, Fresno, CA USA.
Your subscription:
Microsoft and Windows are registered trademarks of Microsoft Corporation. AskWoody, AskWoody.com, Windows Secrets Newsletter, WindowsSecrets.com, WinFind, Windows Gizmos, Security Baseline, Perimeter Scan, Wacky Web Week, the Windows Secrets Logo Design (W, S or road, and Star), and the slogan Everything Microsoft Forgot to Mention all are trademarks and service marks of AskWoody Tech LLC. All other marks are the trademarks or service marks of their respective owners.
Copyright ©2022 AskWoody Tech LLC. All rights reserved.