ISSUE 19.40.1 • 2022-10-06
MS-DEFCON 2: Windows 10 22H2 expected this month

By Susan Bradley
We originally had the impression that Windows 10 and 11 updates would appear simultaneously, but — for this time at least — it looks like Windows 10 22H2 will be here in October, a month after Windows 11 2022 (22H2).
As with Windows 11 2022, I am not expecting a major release. As per my usual recommendation, don't accept the Windows 10 22H2 update right away. Instead, defer it until I've had a chance to test and review. That advice also comes with an elevation of the MS-DEFCON level to 2.
I currently recommend Windows 10 21H2. If you are buying a new Windows 11 PC, I recommend that you stay on 21H2 for now.
To ensure that you stick with 21H2 until the dust settles, use the deferral registry keys and group policy settings provided here. Also set a deferral date to the end of the month.
As always, review the Master Patch List for the final date. I'll be sending out an alert when it's time to install updates.
Expected changes to Windows 10
I don't expect the changes included in Windows 10 22H2 to be particularly important. If that's the case, I might approve this update sooner than usual. As a reminder, the lifecycle of Windows 10 is such that 21H1 is supported for security updates through December 13, 2022, whereas 21H2 gets security updates through June 13, 2023. Enterprise, of course, gets longer support — its 20H2 lifecycle runs through May 9, 2023; 21H1 is supported through December 13, 2022; and 21H2 goes through June 11, 2024.
Besides the security updates, there will be a few improvements to News and Interests.
You will now be able to modify the controls for News and Interests on the taskbar. Navigate to Settings | Personalization | Taskbar | News and Interests. Otherwise, right-click the taskbar and select Taskbar settings.
Also, all taskbar orientations now support News and Interests. A taskbar on the top, left, or right of the display will have features and settings much like the taskbar on the bottom.
Expected changes to Windows 11
The follow-on update for Windows 11 22H2 and 21H2 is expected on October 11. It includes more dynamic widgets for your taskbar, with notification badging. When you open the Widgets board, a banner appears at the top of the board. It provides more information about what triggered the notification badge.
In addition, the update will include fixes for USB scanners. After the update, scanners might not be available after Windows restarts or resumes from sleep.
Got Spotify?
The other day, several users (including me) found that, on some computers, the Spotify app from the Microsoft store was installed in the background. In some cases, the application was pinned to the taskbar; in other cases, the application launched automatically. It's unclear whether Microsoft actually meant to push it out or it was an oopsie due to a Microsoft Store patching problem. If it shows up and you don't want it, you can go into Settings | Apps and Features and remove the Spotify app.
Microsoft has not yet fessed up to what happened. Let's hope this was just a bug in the update process and not something intentional.
References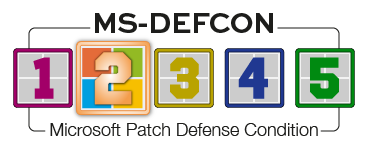 Join the conversation! Your questions, comments, and feedback
about this topic are always welcome in our forums!
Susan Bradley is the publisher of the AskWoody newsletters.
---
The AskWoody Newsletters are published by AskWoody Tech LLC, Fresno, CA USA.
Your subscription:
Microsoft and Windows are registered trademarks of Microsoft Corporation. AskWoody, AskWoody.com, Windows Secrets Newsletter, WindowsSecrets.com, WinFind, Windows Gizmos, Security Baseline, Perimeter Scan, Wacky Web Week, the Windows Secrets Logo Design (W, S or road, and Star), and the slogan Everything Microsoft Forgot to Mention all are trademarks and service marks of AskWoody Tech LLC. All other marks are the trademarks or service marks of their respective owners.
Copyright ©2022 AskWoody Tech LLC. All rights reserved.