ISSUE 19.39.1 • 2022-09-27
MS-DEFCON 4: A well-behaved September

By Susan Bradley
September updates have few side effects.
It's always nice when the monthly update process is calm, with no storms. But due to a few snags, the best I can do is lower the MS-DEFCON level to 4.
These side effects are limited to issues seen in businesses; we ordinary, consumer mortals are not much affected.
Consumer and home users
For those of you with iPhones, you may have noticed the offer of both iOS 15.7 and the new feature release of iOS 16. For now, I'm recommending sticking with 15.7. I'm tracking several bugs with iOS 16, but the good news is that they are slated to be fixed soon. These bugs are most often seen when taking pictures or videos with Instagram or TikTok; they cause shaky videos or blurry images. Taking images with the native camera works fine.
Some users are reporting annoying clicks and pop-ups after the upgrade to iOS 16, due to additional requirements for privacy in the operating system. For example, every cut-and-paste action results in a request for approval, such as "Do you want to allow this?" It's unclear whether this bug will be adjusted in the near future.
Windows fixes
The September updates have been much better behaved than the August releases. Consumers and home users have not reported audio issues occurring after the September updates were installed. I have also not been tracking side effects with USB-based printers this month. Thus I'm going to recommend that you install updates.
Windows 11 2022 is out
Microsoft has released Windows 11 2022 (formerly known as 22H2) to those who "seek" it. Remember how I always say, never click on "Check for updates?" If you do, Microsoft will offer you Windows 11 2022. Microsoft has moved to a once-per-year feature release, again changing cadence — we were originally told feature releases would occur twice per year. While this release isn't too impactful, I still never recommend installing feature releases right after they come out. Either don't click on "Check for updates," or else ensure that your Windows 11 has the feature release Registry blocking in place to keep you on version 21H2.
Note that this announcement is for Windows 11 only; Windows 10's 22H2 (2022?) update will be out in October.
Business users
Although there are some side effects with the September updates, the risk to businesses of not patching is greater than the side effects from the updates. The biggest vulnerability this month involves systems that have IPv6 enabled. However, it's unclear whether the problem has to do with IPv6 being enabled (but not assigned) with the IPsec service running, or IPsec VPN needs to be actually deployed. Microsoft hasn't made this clear in its release notes. Even if you aren't using IPsec VPNs, the IPsec service is running. Fortunately, this is one of those vulnerabilities that require attackers to get inside the network first — if your net is locked down, there is little reason for concern. Therefore, install the September updates now.
The major side effect I'm tracking relates to Group Policy. Once the September updates are installed, there  are reportedly problems with links deployed to the desktops. This appears to be acknowledged as an issue that will receive a hotfix, but there is uncertainty about when this will happen. Some reports indicate that by editing the Group Policy setting to turn off the Run in user context, the variable %userprofile% still works.
It appears that the preview updates (listed in the Master Patch listing) fix this problem, so if you are impacted and do not want to adjust your Group Policy, you may want to install the preview releases early.
Microsoft is also making a big change in documentation. For many years, the landing page for documentation was https://docs.microsoft.com. Now the documentation will be at https://learn.microsoft.com. Microsoft says that all older links will still work via automatic redirection.
Buying a new phone?
Don't forget to back up your multifactor authentication applications and ensure that you are set to restore them to your new phone. If you haven't planned how to back up these apps, it can be difficult to redeploy your multifactor authentication token. I personally have found Google's authenticator app to be the easiest to migrate. Microsoft demands that you back up its multifactor application to a Microsoft account. Plan ahead — you will need to ensure this is backed up before moving to that new whiz-bang iPhone 14 Plus.
References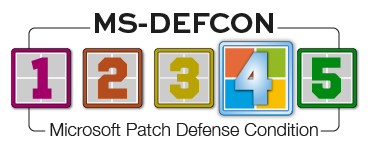 Join the conversation! Your questions, comments, and feedback
about this topic are always welcome in our forums!
Susan Bradley is the publisher of the AskWoody newsletters.
---
The AskWoody Newsletters are published by AskWoody Tech LLC, Fresno, CA USA.
Your subscription:
Microsoft and Windows are registered trademarks of Microsoft Corporation. AskWoody, AskWoody.com, Windows Secrets Newsletter, WindowsSecrets.com, WinFind, Windows Gizmos, Security Baseline, Perimeter Scan, Wacky Web Week, the Windows Secrets Logo Design (W, S or road, and Star), and the slogan Everything Microsoft Forgot to Mention all are trademarks and service marks of AskWoody Tech LLC. All other marks are the trademarks or service marks of their respective owners.
Copyright ©2022 AskWoody Tech LLC. All rights reserved.