ISSUE 19.30.1 • 2022-07-25
MS-DEFCON 4: July updates make some hot and bothered

By Susan Bradley
Access bugs ruin a quiet July, but we can still lower MS-DEFCON to 4.
To any reader of this alert who is sweltering in a heat wave, my sincere condolences. I can slightly relate, as I'm having the normal July heat wave in my neck of the woods.
The big difference is that my area of the country is used to this weather. Thus I'm inside an air-conditioned home, remotely accessing office workstations and servers to perform the monthly maintenance tasks while some of you are … well … just really hot and really uncomfortable. Fortunately for us, this month's Windows and Office updates were mostly well behaved.
This month, Access has thrown a monkey wrench into the proceedings. Microsoft is tracking the issue here and will be rolling out fixes over time. Introduced in the July 12 updates, Microsoft describes the problem:
When opening an ACCDE/MDE file, users may receive an error message with the text "Requested type library or wizard is not a VBA project."
Fixes will be dribbled out and included in the nonsecurity updates for Office at the beginning of August. If this affects you, uninstall the July office updates or roll back to a prior version in click-to-run Office. Some versions have been fixed, but some will be getting their fixes in August.
Consumer and home users
For those of you with Apple devices, the company finally released several security updates to fix various bugs in the following platforms:
It's been two months since the last round of updates, and clearly that gap resulted in an accumulation of bugs. At the moment, I'm not seeing any side effects and recommend installing these updates if they haven't already been installed automatically.
Taking stock of your home PC
In spite of the heat, summertime is when I take stock of home computers to see whether I want to upgrade hard drives, memory, or even such mundane items as keyboards, mice, and monitors. I'm not into extreme building of computers, as is this youngster with his computer-gaming rig. But we're getting close to back-to-school time, so it's prudent to start looking for sales and deals.
You can find reasonably priced laptops that can be upgraded to Windows 11 and will therefore provide a long-lasting Windows experience. Yes, the PC linked to above ships with Windows 10 and might seem to break my "buy your way to Windows 11" mantra, but its processor (AMD Ryzen 3 3250U) is on the supported list and can thus be immediately upgraded to Windows 11. That's effectively the same as buying it with Windows 11, albeit with some extra work up front.
In an upcoming edition of the newsletter, I'll be going over the most common items that I tweak on a Windows 11 system. I recently discussed Windows 11 with a friend who had recently purchased a new laptop with it, and she loved the new interface and features. She didn't mind the transition one bit.
Microsoft is also taking stock and making changes to Windows 11 in its upcoming releases. For example, it is currently testing something in its insider version that interests many Windows 11 users — a change in the taskbar behavior. Now there is an "overflow" section with a three-dot button that will allow you to choose those applications that are hiding on your taskbar. As Microsoft points out:
[It will] automatically transition into this new overflow state when it has hit its maximum capacity. In this state, taskbar will offer an entry point to an overflow menu that allows you to view all your overflowed apps in one space.
Slowly but surely, Microsoft is fixing some of the more annoying annoyances.
Business users
I spent last Friday night working remotely on my 2012 R2 server and doing an in-place upgrade to Server 2019. Other than having to upgrade the Macrium backup software and resetting one specific printer, it was successful. Similar to my position about Windows 11, I'm not ready to jump to Server 2022 and still consider it a bit of a beta platform.
The in-place upgrade is something I wouldn't have considered even a few years ago. Yet after making sure I had a backup so I could completely roll back, I felt comfortable in updating to a supported platform — knowing that the end of life of Server 2012 R2 is coming up on October 10, 2023. I never want to be the first installing a platform — or for that matter, the last one running it. Take stock of your servers and what plans you have to upgrade them, or perhaps move the workload to a cloud offering.
Over on the Reddit forums, there were some reports of issues with USB-based printers after the July updates were installed. One sysadmin noted:
[I had ] Datamax label printers deployed. Some have a USB interface and some are connected through a USB-[to-]parallel interface cable. All of them lost their USB connections after [the July] update.
On another thread, a similar occurrence was reported. In most cases, the fix was to reinstall or redeploy the affected printers. My recommendation would be to take the time to review the vintage of the printer drivers deployed on your systems. If the drivers are older-style (type 3), add an item to your to-do list: review and deploy newer printer drivers. With Microsoft constantly fixing bugs in the print-spooler software — and July was no exception, as it included print-spooler fixes — this won't be the last time we see these issues. You will thank me later and put in the time now to prevent issues in the future.
As always, review the latest information on post-release issues over in the Master Patch list.
References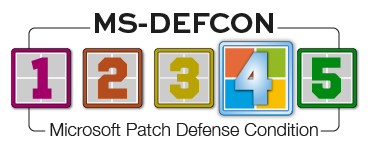 Join the conversation! Your questions, comments, and feedback
about this topic are always welcome in our forums!
Susan Bradley is the publisher of the AskWoody newsletters.
---